This article is written by Stephen Timms and Kate Green 
Workers Memorial Day provides a poignant opportunity to reflect on the risks faced by working people at home and abroad. It is a time to remember those who have paid the ultimate price simply through carrying out their duties at work. Workers Memorial Day also reminds us of our need to commit to ensure that workers health and safety is protected and strengthened in the years ahead.
Labour is not just marking this important day, we have spent the recent Parliament celebrating historic achievements in health and safety and crafting a fresh vision for action in Government.
Last year was the 40th anniversary of the Health and Safety at Work Act 1974. There was a lot to celebrate. Protections which the legislation put in place have avoided countless injuries, and the number of fatalities at work has fallen by over 75%. The UK system has provided a model to Governments around the world.
The Act transformed UK health and safety management, embodying a partnership approach between employers and employees. In 1977, worker representation was established, with trade unions appointing safety representatives. This quickly became an important feature of the system.
Globalisation and technological changes have made the world of work practically unrecognisable from 1974. The service sector has hugely expanded and there has been an enormous increase in part-time and temporary working. And, in the future, new challenges will have to be addressed. But the Act's flexible, risk based and proportionate approach remains just as appropriate today as it was forty years ago.
The Tory-Lib Dem coalition doesn't agree. They regard UK health and safety protection as outdated and bureaucratic. After the election, they first commissioned Lord Young to review the legislation. His conclusions were not the hatchet job which some had hoped for.
Then they appointed Ragnar Løfstedt, Professor of Risk Management at King's College, London. At last, we had somebody who knew what he was talking about. His central finding – supported by a compelling analysis – was: "I have concluded that, in general, there is no case for radically altering current health and safety legislation." He placed great emphasis on careful assessment of the evidence as a guide for policy.
Ministers responded: "The Government supports the recommendations of the review." However, their actions subsequently have taken us backwards. Professor Løfstedt's emphasis on evidence-based policy is not being delivered.
We have started to see a rise in the number of people being injured or made ill through work, reversing the previous downward trend (in 2013/14 the number of new cases of self-reported work-related illness increased to 535,000, a comparable level to that seen in 2009/10). A Labour government will need to repair the damage, set out on a new course and get back on track. The Government made a botched attempt to take large numbers of self-employed people out of health and safety legislation. Labour will not proceed with it. And we will need to change perceptions, renewing wider confidence in the value of health and safety protections.
As a key priority, Labour will ensure that the Health and Safety Executive is able to select, on the basis of its own assessment of risks, the workplaces it will inspect. No workplace should be entirely outside the scope of inspection.
We support the vital role of trade union representatives in maintaining healthy and safe workplaces. We recognise the importance of training for representatives, to equip them to carry out their statutory duties.
A Labour Government will engage effectively with the European Commission on health and safety, and promote the benefits of the UK's risk-based approach. We will commission a proactive research programme to provide evidence for policy, including on occupational carcinogens. We will prioritise occupational health and the prevention of occupational illnesses, and establish a strategy for removing over time asbestos from the built environment.
We will re-instate the Tower Crane Register and Regulations, and the Construction (Head Protection) Regulations. We will assess the impact of the abolition by the current Government of strict liability and breach of statutory duty for health and safety cases, and of the offence of corporate manslaughter introduced by the last Government. We will review the legislation and guidance for protecting workers from excessive workplace temperatures.
Other issues of concern that need to be addressed include the problems of false self-employment and blacklisting that recent investigations have uncovered, notably in the construction industry. Labour will tackle bogus self-employment in construction and set up a full inquiry that is transparent and public to examine the issue of blacklisting, and release papers to support historic cases such as the Shrewsbury 24.
Before 2010, health and safety policy was making workplaces safer. It didn't have to be heavy handed. Key innovations eased the burden on businesses – the 'lead regulator' system, through which big firms can relate primarily to a single health and safety regulator for their whole estate, has worked well.
Since 2010, though, Ministers' main interest has been tabloid headlines. Labour's approach will be different – with the health and wellbeing of people at work once again at the heart of Government policy.
Today events across the country will honour Worker's Memorial Day. It goes without saying the Labour Party supports this initiative to 'remember the dead and fight for the living'. A Labour Government will promise action, not words when it comes to protecting workers lives and dignity.
Stephen Timms is Shadow Minister for Employment and Kate Green is Shadow Minister for Disabilities
More from LabourList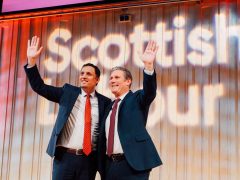 Daily email
Rutherglen: Will Labour win – and would it really signal Scottish revival? Starmer is hitting the campaign trail…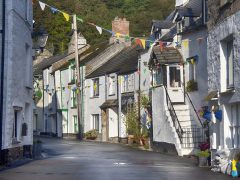 Comment
Labour has promised a 'Take Back Control Bill' in the first King's Speech. Aimed at England, it must…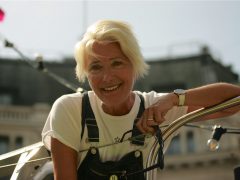 News
Almost 100 climate activists, experts and campaigners from around the world have written to Labour leader Keir Starmer,…