As Labour soul-searches for new leadership and policies, the word 'aspiration' has swirled around ever more densely. Though John Prescott rightly took to task its over-glib use, aspiration has always been central to Labour's storybook.
Having high hopes and striving to fulfil them from was the stuff of Harold Wilson's great speeches heralding a modern Britain before Labour's 1964 victory. Most recently it's been woven through Alan Johnson's magical two books of autobiography.
Though Labour's 2015 campaign alluded to or evoked aspiration we failed to produce an integrated road map for achieving it. The voters were offered not a coherent narrative but a patchwork quilt of special offers which failed to close the deal over competence or confidence.
Of course 21st century aspiration is more complicated that its 20th century version. Then it might have been a new car, a foreign holiday, the first person in the family to go to University. Now it's more complex and more diverse. It can be women breaking glass ceilings in business, older people getting an OU degree, the achievement of civil partnership or equal marriage, a disabled person thriving in a challenging job, a migrant's child becoming a captain of industry or heading up a third sector body, going from being an apprentice to running your own business. All these should be Labour visions and values.
What they're not about is the self-interested attempt of David Cameron now trying to reclaim a One Nation mantle from the ghost of Macmillan while promoting policies that turn our back on our international presence and entrench, knowingly or not, inequalities in the UK by region, gender, class or ethnicity.
Labour's aspirations have to fit an overall narrative – but we can't retreat to a centralist, Whitehall-led comfort zone to achieve them.
Now we must link them with the momentum of devolution. That was implicit in our manifesto policies – but needed more prominence to demonstrate how people benefit in practical bread-and-butter ways. Locally-based control over skills, enterprise and job initiatives, and using community bus franchising powers to advance job and community opportunities for younger people and to expand older people's horizons are just two examples.
Both before and since the election I've argued we had no adequate narrative of aspiration for older traditional Labour voters in the 45-70 age range. We did nowhere near enough to show how Labour could answer their concerns about keeping active, learning new skills, being valued, with a honoured and continuing say in where we go as a nation.
We did nowhere near enough to make the connection between them and what we were offering for younger people and their concerns for their children and families. We were too late in the day in spelling out Labour's guarantees over older people's benefits. As a result our centrepiece pledges on the NHS were often not seen as deal-clinchers by too many swing voters who saw no broader narrative in which they could place them.
And we did not do enough to spell out how our devolution offer could deliver for smaller towns and cities, including seaside and coastal towns, new towns, suburban and county areas – as well as for the city regions. Dan Jarvis, John Healey and Chuka Umunna have all shown a recognition of this in their post-election observations.
Labour has paid a high price for neglecting our offer to these key groups and areas. In 1997 Labour won dozens of coastal seats from the Tories in England and Wales. In 2015 we gained only three – Lancaster and Fleetwood and Hove from the Tories, Redcar from the Lib Dems – and lost Gower and Vale of Clwyd to the Tories. I am thinking too of our great candidates in smaller town target seats where I campaigned as a front-bencher, who lost out on the night.
The number-crunching now emerging on the election is beginning, as Luke Akehurst and others have commented already, to tell a disturbing story of our lost older voters. Some lost by leakage to UKIP, leaving Labour falling short in key Tory marginals as a result, others switching to the Tories because of our failure to challenge the Tories' triple-lock rhetoric. As Scott Davidson recently observed on Labour List, 'demographic change will see by 2025 at least 50% of all votes cast in at least 50% of constituencies by people aged 50 and over. I see no evidence Labour has reflected, internalised and acted on this.'
These shortcomings cannot be addressed just in the few weeks of a leadership contest, by a honing here or an adjustment there in a hustings or media interview. They and the challenges of aspiration and social cohesion will require deep discussion, not just thinking outside the box, but recognising that the nature of the 21st century risks dismantling it. It is not the values of our party but the ways in which we deliver them which will need that renewal. New ways of linking communities and their groups with trade unionism and of blending individual and collective endeavour. Labour's new leader must give hope, shape and rhetoric to that process – but we should not want or expect her or him to cut and dry it for us.
It's about digging deep for a narrative to challenge the selfish gene of Thatcherism with softer PR that the Tories now espouse. Sterile references to Blairite or Brownite, old or New Labour are barren, inadequate responses for the challenge ahead. It took Labour's longest-serving MP Gerald Kaufman to remind his colleagues we need policies for a vision to carry us through for the second quarter of the 21st century. It's not just the young, but the whole range across our generations, that need to benefit from that.
Gordon Marsden is Labour MP for Blackpool South and has been a front-bench spokesperson since 2010
More from LabourList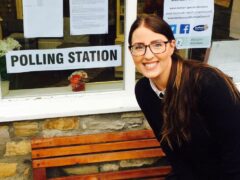 News
Laura Pidcock, the former Labour MP for North West Durham, has resigned today from the party's national executive…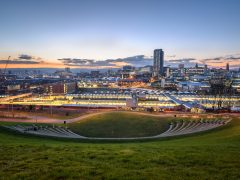 News
Labour has selected Oliver Coppard as its candidate for the South Yorkshire mayoral election taking place on May…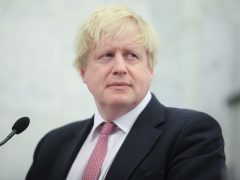 Video
Boris Johnson lied when he claimed that he had not intervened personally in the evacuation process in Afghanistan…