Baroness Jan Royall has announced that she will be stepping down as Labour's leader in the House of Lords. A former advisor to Neil Kinnock, she was ennobled in 2004, and has been leader for six years.
In 2008 she was made Chief Whip in the Lords and a year later was promoted to Leader of the House of Lords – a cabinet position. She remained Opposition Leader throughout the last Parliament.
Throughout the last Parliament, Baroness Royall led over 100 defeats for the Government in the House of Lords including over the Bedroom Tax and the Crime and Justice Bill.
She announced her decision in an email to fellow Labour peers. You can read a relevant extract here:
Dear Colleagues
Sitting at my desk in the Opposition Office pondering the political landscape which has seen a seismic shift, not just in terms of the Conservative majority and our share of the vote which are deeply depressing, but also the future of the United Kingdom and our place in the European Union.  This is absolutely not where we wanted to be and I feel a real sense of grief for what might have been.  In the coming days and months there will be much soul searching, much to discuss and analyse as well as debates about our future direction.  One thing is clear, we have an important role to play in the Lords, holding the Government to account, and in the next few months the part we play will be critical – our colleagues in the Commons will be preoccupied with the loss of valued colleagues and friends as well as the leadership election whereas we are in the fortunate position of having security and a terrific office team that is immediately able to function.
As many of you will be aware, I will not be seeking re-election as Leader of the Labour Group and Toby will set the appropriate process in train.  I have been proud to lead the Group and to serve under Tony, Gordon and Ed, but "tempus fugit" and there are other things that I want to do – although I will, of course, continue to be an active member of the Group.
More from LabourList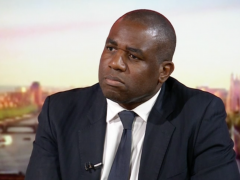 News
Sunday Morning Shadow Foreign Secretary David Lammy rejected the suggestion that Labour would enter into an electoral pact…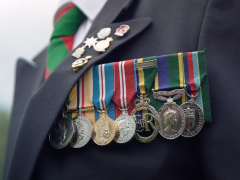 Comment
The first duty of any government in the UK is to protect our nation and its citizens. Whether…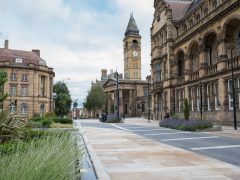 Comment
Labour won a historic by-election in Wakefield, our first such victory since winning Corby in 2012. This success…