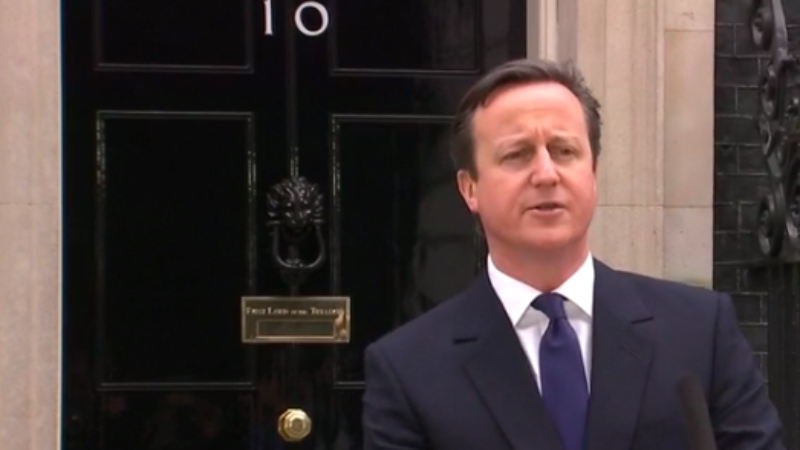 In 2010, the Sun printed a piece attacking a man "squatting in a luxury home near the Houses of Parliament". They went on to say that the "squatter" was "refusing to budge from the Georgian townhouse in Downing Street".
That man was Gordon Brown.
Yet on Friday, David Cameron is preparing to try and rewrite the constitution to do exactly the same – if not worse.
As I wrote at the weekend, all that anyone needs to do come May 8th is learn how to count. If David Cameron is the leader of the largest party (by no means a foregone conclusion), he'll have to prove that he can put together a governing majority in the Commons, or it is his constitutional obligation to resign and allow the person next best placed person to form a government – Ed Miliband – to become Prime Minister.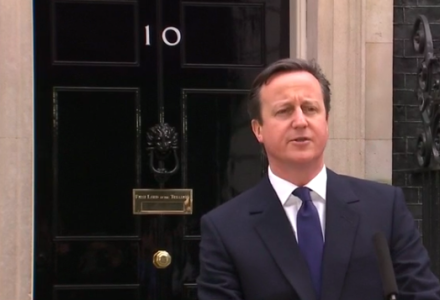 The Cabinet Manual – as close as Britain comes to a set of constitutional guidelines in this situation, is very clear on this:
Para 2.12  Parliaments with no overall majority in the House of Commons
Where an election does not result in an overall majority for a single party, the incumbent government remains in office unless and until the Prime minister tenders his or her resignation and the Government's resignation to the Sovereign.  An incumbent government is entitled to wait until the new Parliament has met to see if it can command the confidence of the House of Commons, but is expected to resign if it becomes clear that it is unlikely to be able to command that confidence and there is a clear alternative. (emphasis mine)
But Cameron is trying to rewrite the constitution on the fly. Osborne was on ITV last night claiming that the Tories would cling on in Downing Street until it was proven that another government could be formed. That might mean the Tories – if they lack a workable majority – putting down a Queen's Speech with no expectation of passing it. Even though that's clearly contrary to the rules set out by the cabinet manual.
The aim would be to put the Labour Party and any other party that might support them on the rack for the best part of a month (whilst a largely Tory-supporting media backs them to the hilt) in the hope that one of them cracks under pressure and then fails to vote down a Tory Queen's speech. That's a forlorn hope – Labour have united, tribally and unambiguously, behind Miliband. The Labour Party will take its opportunity to remove the Tories by a Commons vote if necessary. But if Cameron lacks the numbers he's planning to literally squat in Downing Street, desperately praying that something – anything – comes along to keep him in power. His target of spite and scorn will be the Labour Party, but the victims will be the British people and the British economy, hit by a month of seeming uncertainty – but with one inevitable conclusion.
And that'd before we get into the weeds by asking how on earth some sort of Tory/Lib Dem/UKIP/DUP alliance could actually work.
When The Sun called Gordon Brown a "squatter" he was fulfilling his obligations to the nation – as a statesman – to stay in power until it was impossible for Labour to form a majority. When that was no longer possible – as per the Cabinet manual – Gordon Brown went. He left in the daylight, defeated but with his head held high. If Cameron ends up similarly able to command a majority, he'll seek to be dragged out of Downing Street in the dead of night – after losing a Queen's Speech vote – his fingernails scraping their way down Whitehall as he goes.
And that would be the end of a "career defining" election for Cameron.
More from LabourList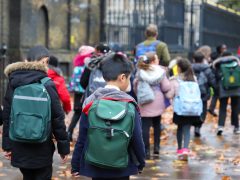 Comment
The Children and Families Act and the SEND code of practice set out clear guidance on caring for…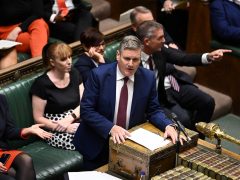 Comment
Keir Starmer had plenty of ammunition heading into today's Prime Minister's Questions, and the Labour leader made a…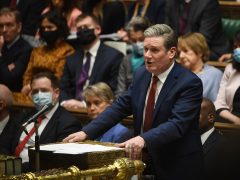 Daily email
Last night, MPs passed Labour's motion demanding that the government release documents relating to the contracts awarded to PPE Medpro…