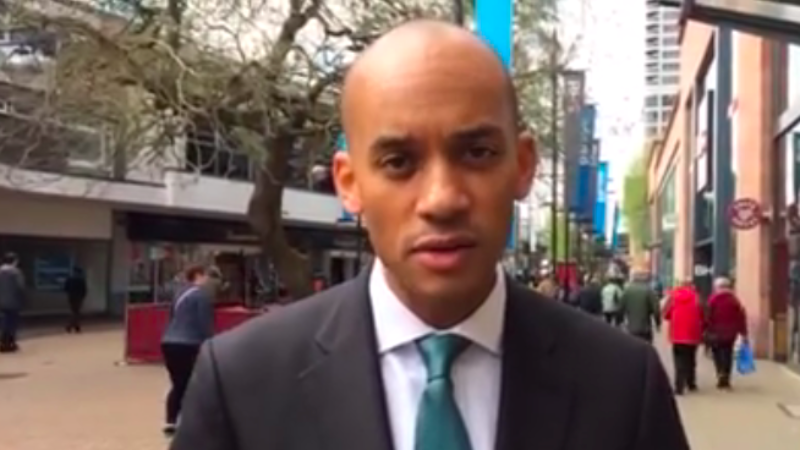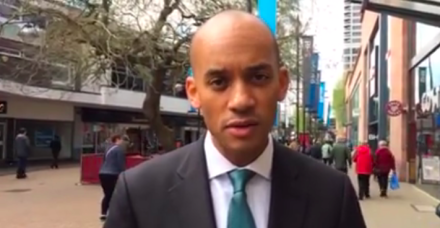 Chuka Umunna has confirmed today that he will put his name forward to be the next leader of the Labour Party when nominations open. The Shadow Business Secretary has made his intentions clear in a video he has published this morning on Facebook.
Filmed in Swindon, Umunna puts focus on beating the Tories in English marginals – where, he says, the Tories managed to win their majority. After speaking to Mark Dempsey, Labour's unsuccessful candidate in Swindon North, he says:
"I'm pleased today to be announcing that I will be standing for the leadership of the party. I think we can and should be winning in seats like in Swindon: in north, south, east, west, we can absolutely do it as a party. 
"Some have suggested over the past few days that this is somehow now a ten year project to get the party back into office – I don't think we can have any truck with that at all. I think the Labour Party can do it in five years. I want to lead that effort as part of a really big Labour team, getting Labour back into office and changing this country, building a fairer, more equal society."
Umunna says he has spoken to almost half of the candidates in Tory-held target seats (around 40 PPCs), and decided to confirm his intentions in Swindon because the party needs to put a focus on getting outside of Westminster and London if it is to succeed in 2020.
Before uploading the video, he sent this email to members of his CLP in Streatham, where his majority increased by over 10,000 last week:
Dear friends,
Thank you so much for everything you did in the run-up to the election, and on polling day itself.  We achieved a tremendous result here in the Streatham constituency and that simply would not have been possible without your incredible efforts.
I know the result nationally was a terrible disappointment to us all, but I will be doing everything I can to fight for the people in our area in this Parliament. The work we did locally this year will help us build towards the mayoral elections next year and the council elections in 2018, and I'll be doing everything I can to make sure we win again in 2020.
In addition to thanking you, with 2020 in mind I wanted you to be the first to know that I will put myself forward to lead the national party in the impending leadership elections.  Many local members have already strongly urged me to stand and I will be setting out in more detail in the coming days and weeks what I think we need to do.  I started by setting out some thoughts in the Observer over the weekend here.  The bottom line is this: I've helped over 7000 constituents with their problems since my election in 2010 but it is only through the election of a national Labour Government that we can tangibly change the lives of many many more which is why I am putting myself forward.
I look forward to seeing everyone in the next few weeks – to celebrate what we achieved locally, to commiserate and talk through what happened nationally and to talk about how we win nationally in 2020.  For now, I just wanted to say how much I appreciate everything that you all have done over the last few weeks.
Best wishes,
Chuka 
Umunna becomes the second candidate to confirm they intend to stand after Liz Kendall, with Jamie Reed yesterday saying he was also considering a run. In a poll run over the weekend, Umunna came second of the candidates likely to stand. Paul Flynn MP has already said that he will support Umunna's candidacy.
UPDATE: The Manchester Evening News reports than Jonathan Reynolds will help run Umunna's campaign:
Stalybridge and Hyde MP Jonathan Reynolds is to help Chuka Umunna run his campaign. Still no word from Andy Burnham.

— Jennifer Williams (@JenWilliamsMEN) May 12, 2015
More from LabourList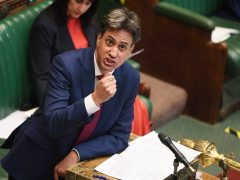 News
Ed Miliband has declared that the Conservatives are "missing in action" on the cost-of-living crisis after the government…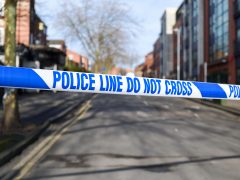 Comment
90 minutes into what felt like the millionth Tory leadership hustings, Rishi Sunak uttered the words of a…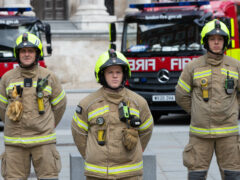 News
Labour's Fleur Anderson has accused the government of putting the "smoke alarm on snooze" over the threat of…