The last thing Labour supporters probably want to do after the last week is look at opinion polls, but Survation have released the first voting intention poll post election, and it's a further reminder of how far from Downing Street the party currently stands:
CON 40%; LAB 31%; UKIP 12%; LD 6%; SNP 5%; GREEN 3%; OTHER 2%
Survation also asked "Out of the following, who do you think should be the next leader of the Labour Party?" And they indicate that the contest remains wide open.
Among the general population the results read as follows:
Andy Burnham 14.1%, Chuka Umunna 12.2%, Yvette Cooper 11.2%, Dan Jarvis 6.2%, Tristram Hunt 6.0%, Liz Kendall 5.1%, Rachel Reeves 4.2%, Don't know 40.8%
Andy Burnham, who's been shadow health secretary for the the past 5 years, has received the highest proportion of the vote among the general public but only by 1.9%. What these results actually seem to suggest is that most people aren't sure which candidate they'd prefer. This could be for a number of reasons – perhaps because none have officially declared or laid out their vision for the party. Or for some, such as Dan Jarvis, they aren't as well known as some of the other names on this list.
Among Labour voters, the rankings are very similar:
Burnham 20.9%, Umunna 16.2%, Cooper 13.1%, Jarvis 7.7%, Reeves 6.4%, Hunt 5.4%, Kendall 4.5%, Don't know 25.8%
However, the don't know proportion of the vote is lower. This makes the difference between the front runners a little bigger. It also means that some of those candidates who perhaps aren't as recognisable among the general public do a little better, presumably because they are known by party members. Interestingly however for others such as Hunt, they do a little worse.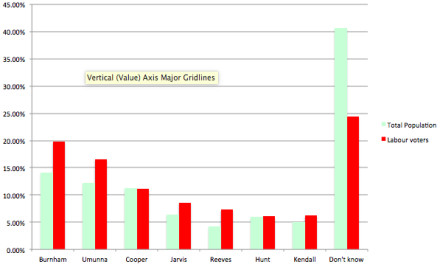 It's also worth noting, that when Survation included David Miliband in the list of names, he came out on top with 17.5% of the general public and 23.8% of Labour voters choosing him. But he's unable to stand as he isn't an MP.
A maximum of six candidates can be nominated – the reality is that it will probably boil down to just three or four. We'll keep you updated as and when candidates announce…
More from LabourList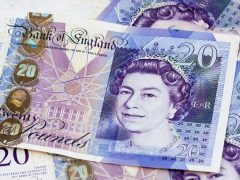 Comment
As the cost-of-living crisis bites, Labour needs long-term structural answers to growing inequality. Basic income provides such an…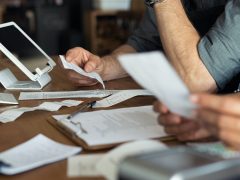 News
Half of 'Red Wall' voters would be more likely to vote Labour in a future general election if…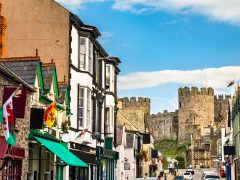 Comment
The headlines are straightforward: Labour gained 68 seats, the Independents gained six seats, the Lib Dems gained ten…