Lord Ashcroft has published his final marginal seat polling today, bringing to a close a mammoth exercise in publicly available constituency level polling on a scale that has never before been attempted in British politics. Thanks to Ashcroft (assuming his polling is accurate of course) we have a far clearer snapshot of what is happening in those key battlegrounds than we'd have by looking at national polls alone.
The key message from these final constituencies is the same as on Monday – Labour marginally ahead in a few seats, marginally behind in a few others. Labour has small leads in Norwich North, Peterborough and Wirral West, and the Tories have small leads in Pudsey, Stourbridge and a larger lead in Croydon Central. Battersea – where Labour's Will Martindale has run a strong campaign backed by the local and national party – has a 12 point Tory lead. That looks like a long shot now (click to enlarge):

Perhaps the most interesting seat in this polling though is the only Labour held seat polled. Only a few weeks ago we were (quite understandably) talking about a cataclysm in Scotland, with Murphy 9 points behind the SNP in his own seat. Today's poll suggests that the gap is now just 3 points, with a swing back towards the Scottish Labour leader meaning the seat is still in play. There will be a sigh of relief in Scottish Labour over that.
And what about the all important ground game? Again – Labour has a significant lead on voter contact levels in every seat where the party is trying to win or hold the seat. With Miliband calling on activists to make a million contacts in this final week, these numbers are only going to go up as the GOTV (Get Out The Vote) operation kicks into gear:
In those seats where Labour is just ahead or just behind, that difference this week and on election day could be the difference
More from LabourList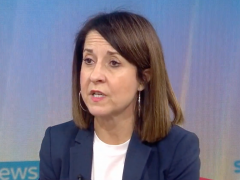 Daily email
Workers vs shirkers, drivers vs eco-zealots Fresh from dusting off their spades to dig out battle lines over…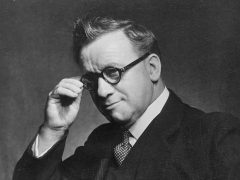 Comment
Imagine waiting for a bus at Marble Arch on a hot summer evening in London in 1921. There…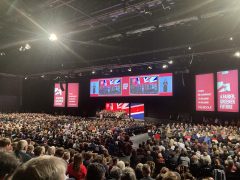 Columnist
The Labour Party's annual conference is the one of the biggest political events in Europe. It is Labour's…