Labour remained ahead among Black, Asian and Minority Ethnic people (BAME) at the general election, but the Tories' are gaining ground with BAME people, a study has found.
Research carried out by Survation for British Future has showed that David Cameron was helped into No. 10 with an increased number of votes from BAME people than at the last election. Although 52% of BAME people voted Labour, 33% supported the Tories at the election.
This means that the Tories received one million votes from BAME people (this is based on an estimate of three million BAME people voting in the election). This is the highest number in the party's history. While based on the same estimates, Labour received 1.6 million, the Lib Dems and Greens around 150,000 votes respectively,  Ukip 60,000 and the SNP 40,000.
However, this study doesn't reveal why this change has taken place. It could be that Labour's line on immigration alienated BAME supporters or that the Tories' message on the economy was also enough to persuade BAME people to vote for them. 
This research showed the difference between different minority ethnic groups; with Asian people supporting the Tories more than Labour, while the opposite is true for Black and mixed people:
Asian: 50% Labour, 38% Conservative
Black: 67% Labour, 21% Conservative
Mixed race: 49% Labour, 26% Conservative
Interestingly, the picture is also little different when BAME groups are analysed along faith lines, BAME Christians and Muslims prefer Labour, while the opposite is true to BAME Hindus and Sikhs:
Christian: 56% Labour, 31% Conservative
Muslim: 64% Labour, 25% Conservative
Hindu: 41% Labour, 49% Conservative
Sikh (based on a small sample): 41% Labour, 49% Conservative
Sunder Katwala, director of British Future, explained
"This research shows that ethnic minority votes are more 'up for grabs' than ever before. Minority voters still prefer Labour to the Conservatives. But where Labour once held on to these voters when they became more affluent, through an appeal to fairness and solidarity, that may now have broken down.
"If it presents itself only as a party of the underdog, Labour may send a message to aspirational ethnic minority voters that, if you get on in British society, you 'trade up' to the Tories – just as C2s did for Margaret Thatcher."
Meanwhile, Omar Khan, director of the Runnmymede Trust, has offered an explanation for this shift:
"Labour's vote share looks to have held up best in the top 75 most diverse seats in the UK, where half of BME people live. But with more and more BME people moving outside the major cities the Conservatives appear well placed to make further gains in 2020 and beyond if they can respond to ethnic inequalities and realise BME aspirations while in government."
More from LabourList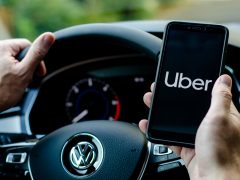 News
Andy McDonald has called on the government to legislate after a Supreme Court ruling found against the "bogus…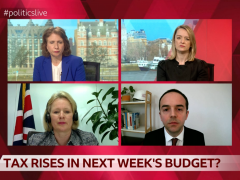 Video
Shadow Treasury minister James Murray has suggested that the Labour Party would not support any tax increases in…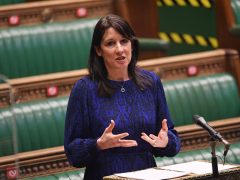 News
Rachel Reeves has criticised ministers over what she described as an "unedifying gold-rush of chums and of Chancellors"…