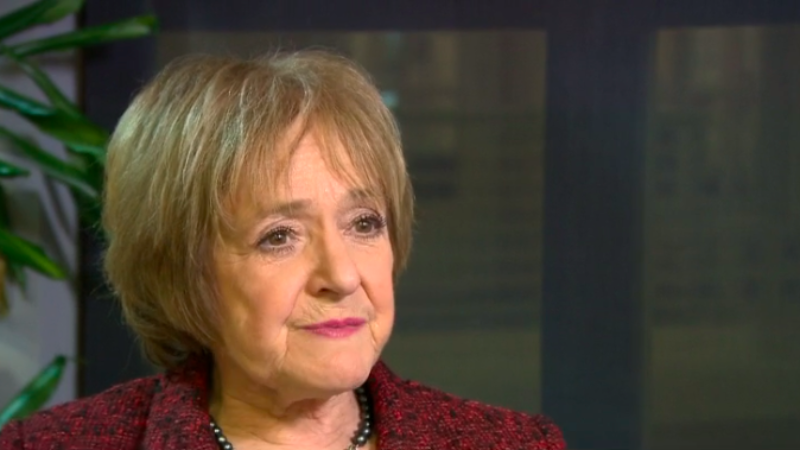 Margaret Hodge, MP for Barking and former Cabinet Minister, has announced that she won't stand to be reappointed as chair of the public accounts committee.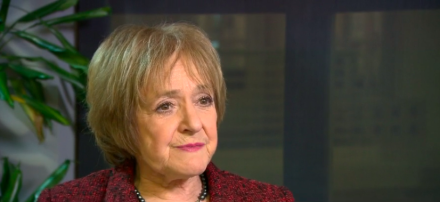 Hodge has been in this role for the past five years. She has been praised by some for her clear interrogation style when scrutinising government spending, in particular the work that she has done on analysing corporate tax avoidance.
Hodge who has been an MP since 1994 and who took over the job as chair of the committee from Conservative Edward Leigh in 2010 explained her reasons for standing down:
"I've done the job for five years and it has been really hard work but fantastically rewarding. I've really loved it. However, I have given it a lot of thought and I decided before the general election that I want to try some new challenges.
"I am hugely proud of the work we did as a committee, and a new chair will bring a fresh approach that I'm sure will see it continue to go from strength to strength."
The role of Chair of this select committee is usually occupied by an MP of the largest opposition party. Previously appointed by party whips, the chair is now chosen by an election, in which MPs from all parties take part.
The Guardian have reported that possible candidates include Meg Hillier, Helen Goodman and Gisela Stuart. The election will happen in June.
Update: Anne McGuire the former MP for Sterling, who was also a member of public accounts committee, has praised Hodge. She said Hodge was "great to work with" and "always prepared to push the boundaries" in the interests on the tax payer.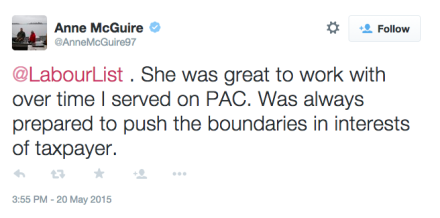 More from LabourList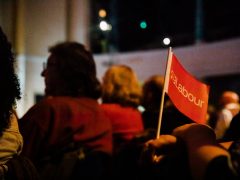 News
New guidance issued by Labour for selecting parliamentary candidates ahead of the next general election is set to…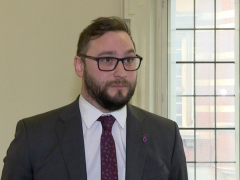 News
Christian Wakeford today defected from the Conservatives to the Labour Party. Some have wondered whether his politics fit…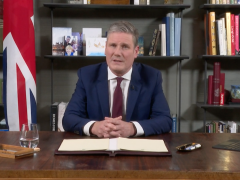 News
Keir Starmer has used a party political broadcast this evening to urge the public to "call time" on…