The Conservatives should not even have been in contention in this election. With apparent disregard for its failure to win a majority in 2010, the Tory party abandoned modernisation as soon as it entered office. It haemorrhaged support, in both voter base and parliamentary party, to the United Kingdom Independence party. It has presided over sluggish economic growth which was not felt by most across the country. And it has entrenched negative attitudes about itself – which will endure now for many decades more – among previous swing voters in places like Scotland, Manchester and London.
And yet for all these failures, the Conservative party's aggressive belief that it alone speaks for the majority of Britain – arrogant and wrong though it may be – dragged it from the depths of the omnishambles budget in 2012 to apparently neck and neck with Labour on polling day.
It should not have been like this, and the Labour party owes it to itself and the country to be ruthless in its analysis of what it got wrong: now is not the time for timidity.
Seeking comfort in caution throughout the last parliament has meant Labour fought this election with one hand behind its back. A '35 per cent strategy' was strenuously denied in public but pursued in private. Nearly half of the 106 battleground seats which were Ed Miliband's route to a majority were abandoned, meaning that hard-working candidates, often after years in place working for both Labour and their community, were left to fend for themselves.
Soon we will be at a critical juncture: failure to inspire the public must not blight the Labour party in the 21st century in the same way it did in the 20th. And, although it was not wildly radical and reckless ideas, like those pursued in the 1980s, which held Labour back, the most basic of political lessons – that you cannot build a majority government out of unconvincing policies and an uninspiring message – has been reaffirmed.
Too many manifesto pages were wasted on proposals which, in seeking to satisfy everyone, ended up satisfying no one. The pledge to control immigration was not Ukip enough for those flirting with Nigel Farage, and too Ukip for those repelled by him. A limited cut in tuition fees was a halfway house which was not convincing to young voters attracted by the idealistic Greens, and Labour squandered the chance for a serious debate on education funding. That is not a plan for government, it is a plan to get into government – and the public saw through it.
Whether this was a 35 per cent strategy or not, the party must never repeat the mistake of piecing together a lowest common denominator policy platform entirely in reaction to insurgent parties. Failure to build a coalition of swing voters (which is still where most people are) left Labour hemmed in by insurgent parties to the left and the right, and the entire strategy was undermined when Scotland imploded.
Labour's future vision must therefore give the country what it needs, people what they want and the party what it believes in. It needs three key elements; without all three side, this triangle will not hold.
First, Labour's elephant in the room for the past five years has been the economy. The cost-of-living crisis was a strong holding position to neutralise Conservative attacks and draw attention to their failed economic plan, but no party can win unless it speaks to people's aspirations – the party spent five years saying that things should be better without telling them how. A higher national minimum wage and apprenticeships are what the public expect as high minimums; they are not the maximum ambition for the next generation. Without being able to show families that Labour understands the aspirations they have for their children, the party's policies will be perceived as aspiration for other people's kids.
Second, the Labour movement wins when it speaks for working people, but it changes society when it empowers them. In public services politicians of all parties have been too reliant on the levers in Whitehall to achieve change, but as Liz Kendall and Steve Reed showed in their recent pamphlet for Progress, Labour's only choice for power is to let it go. This must go hand in hand with an empowering economic offer.
Third, the trend towards unpredictability is not just a domestic political challenge. There are huge and existential threats to the better world we want to build and Britain will quickly lose its way in the world without strong and compassionate leadership. As shadow Europe minister Pat McFadden said in interview with Progress late last year, 'In the last 20 or 30 years the world has become closer together … It's not frozen as it was in the cold war, there's a lot of change, and there's a lot of movement and it is [movement of] people, capital and ideas.' Labour must be confident in its ability to win opportunity for Britain in the world. That, not the isolationism of Ukip or the short-termism of the Tories, is what believing in Britain is really about.
Centre-left politics is in crisis and it has been for some time, fuelled by a sense of loss and inequality of power. The return of majority Tory government is disheartening to those of us who seek change. But it has always been the optimists and the progressives who build a majority government for Labour. Just as in 1945, 1966 and 1997, it is time for Labour to prove it can be bold and open about the future of our country.
Richard Angell is director of Progress. Join us to debate Labour's future this Saturday at Progress annual conference 2015: Deciding the decade to come, here.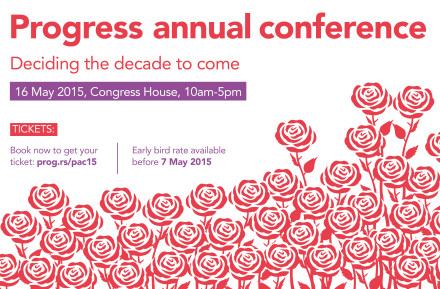 More from LabourList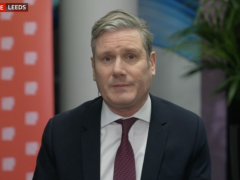 Video
Keir Starmer has said that NHS workers find the claims made by Matt Hancock in an excerpt of…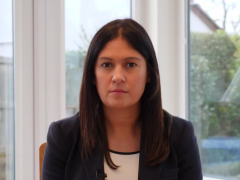 News
Lisa Nandy has described the House of Lords as "unelected and unaccountable to the public" and argued that…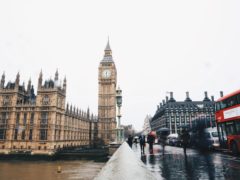 Daily email
Keir Starmer will unveil a report on constitutional reform this morning. Commissioned in 2020 and led by former Prime Minister Gordon Brown,…