After last week's traumatic defeat at the General Election, over the coming months it is right that our party spends time considering Labour's future. In doing so, I hope we avoid the trap of seeing 'aspiration' and 'equality' as opposing paths. They are not mutually exclusive and, at our best, Labour is the party that champions both.
We've heard a lot about 'aspiration' over the past few days. Sometimes this argument is framed as though aspiration is the preserve of the middle classes. But the Labour Party knows that a renewed focus on helping families get on in life appeals to working class communities just as powerfully as it will to those on middle incomes.
In the 1990s, the language of aspiration was at the heart of Labour's renewal. Following our defeat in 2010, it was right that we addressed the scale of inequality in our country, a phenomenon which had grown exponentially due to the effects of a global economy that stagnated wages for many whilst offering enormous riches for some.
The error is to see a choice between an agenda that emphasises 'aspiration' and one of income 'equality'. The last Labour Government rightly expanded Higher Education with a goal of 50% continuing to study. In 2012, Ed Miliband was also right to speak about the 'forgotten 50%' and confronting our country's long-term Achilles heel of failing to deliver quality apprenticeships and good technical education.
But it was never a question of 'either/or'. Our narrative in this area became focused almost entirely on the 'forgotten 50%' that you would have been forgiven in thinking we'd forgotten about the other 50%. For families who wanted to see their children get the best education at school, to apply for the best universities in the world and get on in life, our offer in this area was simply not good enough. 
In my Liverpool constituency, young people and parents from working class and middle class families have high aspirations for higher education. Over the past year,  I have been working with schools across the city to encourage and support students from Liverpool who have the grades and want to go to university to apply for Oxbridge. Far too many working class students think Oxbridge is not for them. But in an event held offering information on the Oxbridge application process, over 150 parents and children took an evening to find out more. At the same time, many constituents don't seek further academic study and higher education may not be the right option. Ed was right in arguing that these young people should be offered the best training and apprenticeships. It remains vital that we develop a system of technical education and apprenticeships that draws on the experience of European countries like Germany and Switzerland.
As we move forward, let us not fall into the temptation of repeating old battles. The Labour movement has always been about helping all achieve their potential and confronting extreme inequality which hinders our economy and society. We must return to this complementary agenda if we are to win again.
More from LabourList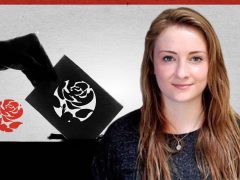 Comment
As a junior doctor working in the coronavirus wards, I have witnessed socialism in action. Health workers of…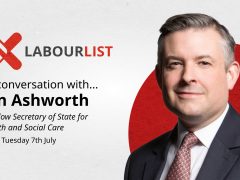 Video
Join us at 6pm on Tuesday, July 7th, for our latest "In conversation with…" online event featuring LabourList…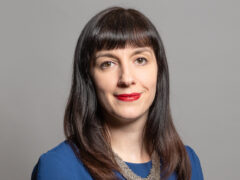 Comment
Rishi Sunak will deliver a statement in the Commons on Wednesday. Detail has been thin on the ground,…