During the run-up to the General Election campaign our campaign organisers said we might not have the money to spend on advertising, but we would win the 'ground war'. It was put out to the media that our grassroots was so strong compared with the Tories that we would win the election, conversation by conversation.
This view was incredibly optimistic.
Time after time, putting on Stand up for Labour fundraising events, I would see that the number of local activists was pitifully small. Reading pulled their event three weeks early because it was felt it was impossible to attract 50 people. The Swindon event (a joint fundraiser) was attended by only 60 people; the lowest attendance of all went to Burton-on-Trent, where just 22 turned up. These were all key marginals and I could see no evidence that we could win these seats on the ground as the active membership was tiny and there were only a handful of young members.
From 2010 to 2015 very little was done to recruit members. Other than Stand up for Labour, there were no events put on to rally members and supporters until the last few months of the campaign. Had the Labour Party thrown its support behind what I was doing or put on equivalent events from 2010 to 2015, I know we would have attracted more people to join the party and raised more money for campaigning.
If we look at membership figures, it is obvious why we lost so heavily in Scotland too. The SNP undertook a recruitment campaign and raised their membership to 100,000, while Scottish Labour was languishing on 40,000. Having twice people on the ground gave the SNP a massive advantage, even though most of the Scottish media were opposed to them.
Our failure to build a mass membership party has led us to cower to the media. The decision to make fiscal responsibility our number one priority, our emphasis on restricting benefits for immigrants and the failure to speak against Work Capability Assessments and sanctions – these were all based on our failing to stand up to our principles and our willingness to follow the media's agenda. If we had one million members we would have more confidence about ourselves and our policies would be bolder. This, in turn, would make us even more attractive as a party. 
Labour has recently seen its membership increase by over 30,000 in just a week. Most of the people who have joined have done so instinctively and not as a result of any recruitment drive. We need to build on this. We can use our list of promises to invite supporters to events aimed at recruitment. We also need to press affliliated union members join up post-Collins review. 
New members need to be made to feel welcome too. We should not just ask for donations and ask people to deliver leaflets during election time. We should value members with affordable, inspiring events and if they have new ideas about campaigning, policy or how to get involved in their local community, we should listen to them and encourage them.
Stand up for Labour is holding a discussion, food and social evening, 'What Next for Labour' on Sunday 24 May in Chiswick. 
More from LabourList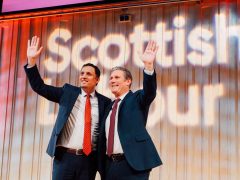 Daily email
Rutherglen: Will Labour win – and would it really signal Scottish revival? Starmer is hitting the campaign trail…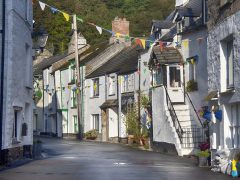 Comment
Labour has promised a 'Take Back Control Bill' in the first King's Speech. Aimed at England, it must…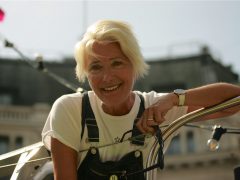 News
Almost 100 climate activists, experts and campaigners from around the world have written to Labour leader Keir Starmer,…