New polling from the Guardian and ICM show that Nick Clegg may hang on to his seat in Sheffield Hallam – but only thanks to tactical voting from nominally Tory voters.
The headline figures are Labour's Oliver Coppard on 34% to Nick Clegg on 42%. Were this to be translated into votes on the day Nick Clegg will be comfortably re-elected though with an 11% loss between now and 2010.
In recent months leading Tory figures like former Conservative Home and Times columnist Tim Montgomerie have urged (£) Tories to support Clegg in this seat – despite it's history of being a safe Tory seat before the Lib Dems took it in 1997. It is widely felt that a second Conservative/Lib Dem coalition would be much more difficult to achieve without Clegg leading the Party.
There is still some hope for Labour here. While the Lib Dems have been throwing everything at the seat in terms of their campaign, this is not reflected in how they are viewed in the seat. When asked about National voting intentions without naming candidates Labour have a 2% lead on 34/32%. It is only when he is named  that the conservative vote drops from 21% to 12% to give Clegg the edge.
Equally, ICM have adjusted the raw data (which shows Labour and the Lib Dems neck and neck)  to account for likelihood to vote and to reallocate undecided voters. It remains to be seen whether this poll brings a sharper focus to anti-Tory voters who do not want to see a second coalition, bringing them out on the day.
Sheffield Hallam was never a seat Labour expected to gain (it is not on the list of 106 target seats) but Oliver Coppard has run a high profile campaign. While this poll may not be the best news on the surface, there is certainly still all to play for.
UPDATE: It is worth pointing out that this poll has a very small sample of just 500 – or 450 when you take out those who refuse to answer or who are don't knows. Approximately 15% are still undecided so when we say it's all to play for, we really mean it.
More from LabourList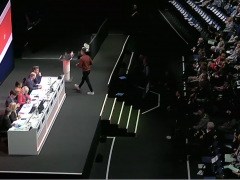 News
Labour passed a number of constitutional amendments, known as rule changes, at its party conference this year. We…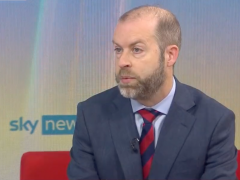 Video
Jonathan Reynolds has denounced the government's economic policy as "unsustainable, dangerous, reckless and a gamble with people's futures"…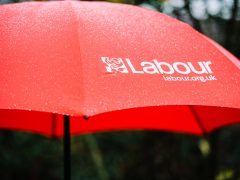 Daily email
YouGov published explosive findings last night. According to the pollster, Labour has a 33-point lead over the Conservatives – which…