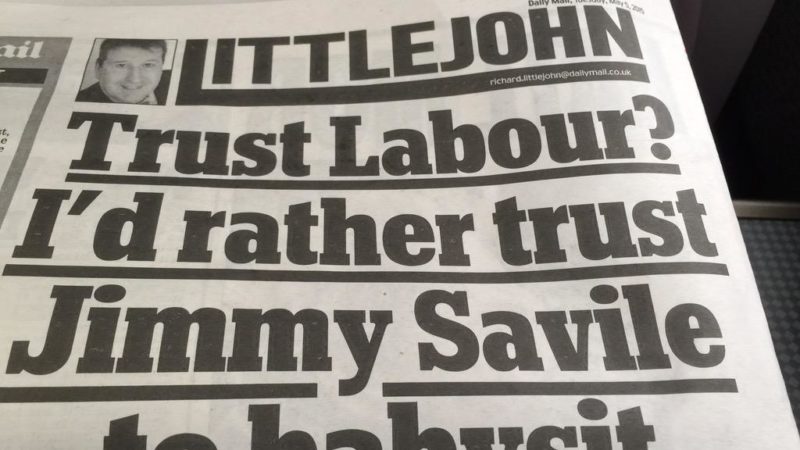 This election has seen an increasingly marginalised print press plumb new depths to try and prove their relevance. From the Times this morning screaming about UNIONS!!! (Or to be more accurate – Labour National Executive Committee will have an emergency meeting following the election) to the Sun vilifying/glorifying the SNP (delete as most appropriate to harm Labour where you live).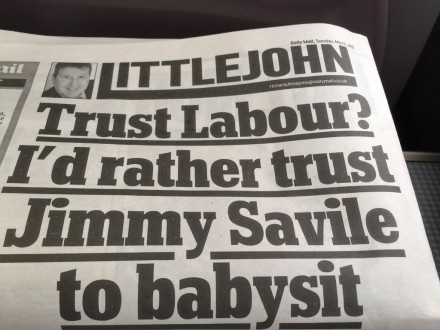 But this morning one columnist has topped them all. And of course it's Richard Littlejohn in the Daily Mail. He has chosen to compare the possibility of a Labour Government, elected through our democratic system, in Downing Street with leaving his children alone with Britain's most notorious and prolific paedophile: "Trust Labour with the economy and the NHS? I'd rather have trusted Jimmy Savile to babysit." he screams. You couldn't make it up, but we rather wish we had.
Politics can be a rough game, but there should be boundaries. Acceptable levels of decency in dialogue. There are criticisms of Labour from the right – that many may not agree with – but a clash of ideologies will always lead to strong and impassioned arguments.
But there are limits. Just as some on the right were justly shocked over the vitriol over the death of an old woman (no matter what political damage she did to the country) Labour have a right to expect not to be unjustly compared to Jimmy Savile. More importantly the victims of Jimmy Savile deserve not to have their abuse abused for political purposes.
Both politics and journalism can and should be better than this.
Update: Now a Tory MP has repeated the same sick line on Twitter – and it gets worse, Craig Whittaker is the Chair of the All Party parliamentary Committee for  Looked After Children and Care Leavers.
More from LabourList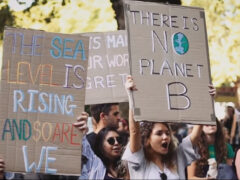 Comment
If the past two years have taught us anything, it is that there is still a lot of…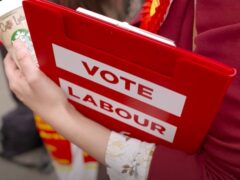 News
Aspiring Labour MPs can now apply for selection in all remaining seats without prospective parliamentary candidates, with the…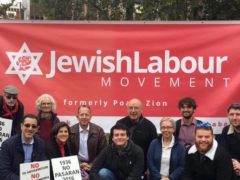 News
An academic and former Labour councillor who called for someone to "blow up" a one-day conference planned by…