The Guardian backed the Lib Dems in 2010 (must to the anger and disappointment of many in the Labour Party and a substantial proportion of the paper's readership) – but like many who backed the Lib Dems in 2010, the Guardian have thrown their support behind Miliband and Labour this time. The paper lambasts Cameron as "an increasingly weak prime minister…content to lead the Tories back towards their nastiest and most Thatcherite comfort zones" and labels the Tory campaign "one of the tawdriest in decades".
Here's what they had to say about Labour and Miliband:
"There have been times when a Labour vote has been, at best, a pragmatic choice – something to be undertaken without enthusiasm. This is not such a time."
"Mr Miliband has grown in this campaign. He may not have stardust or TV-ready charisma, but those are qualities that can be overvalued. He has resilience and, above all, a strong sense of what is just. Mr Miliband understood early one of the central questions of the age: inequality. While most Tories shrug at that yawning gap between rich and poor, Labour will at least strive to slow and even reverse the three-decade march towards an obscenely unequal society. It is Labour that speaks with more urgency than its rivals on social justice, standing up to predatory capitalism, on investment for growth, on reforming and strengthening the public realm, Britain's place in Europe and international development – and which has a record in government that it can be more proud of than it sometimes lets on.
In each area, Labour could go further and be bolder. But the contrast between them and the Conservatives is sharp. While Labour would repeal the bedroom tax, the Tories are set on those £12bn of cuts to social security, cuts that will have a concrete and painful impact on real lives. Even if they don't affect you, they will affect your disabled neighbour, reliant on a vital service that suddenly gets slashed, or the woman down the street, already working an exhausting double shift and still not able to feed her children without the help of benefits that are about to be squeezed yet further. For those people, and for many others, a Labour government can make a very big difference."
"This newspaper has never been a cheerleader for the Labour party. We are not now. But our view is clear. Labour provides the best hope for starting to tackle the turbulent issues facing us. On 7 May, as this country makes a profound decision about its future, we hope Britain turns to Labour."
It's not the most surprising of endorsements – and obviously the Mirror will back Labour too – but the Labour leader will be glad to have more than just the one paper in his corner for this final week…
More from LabourList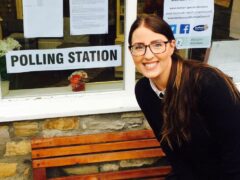 News
Laura Pidcock, the former Labour MP for North West Durham, has resigned today from the party's national executive…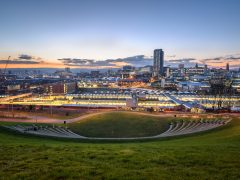 News
Labour has selected Oliver Coppard as its candidate for the South Yorkshire mayoral election taking place on May…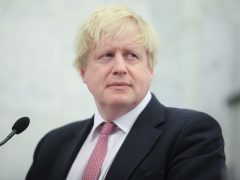 Video
Boris Johnson lied when he claimed that he had not intervened personally in the evacuation process in Afghanistan…