Andy Burnham, the frontrunner for the Labour leadership, has come out in favour of open primaries for selecting the party's parliamentary candidates.
In a wide-ranging Q&A with Progress magazine four of the leadership candidates backed further internal party reform.  Burnham, Yvette Cooper, Mary Creagh and Liz Kendall all supported an increase in party members and councillors' representation on the NEC.
The four contenders also all backed further action to make Westminster more representative. Burnham said Labour needs to "continue to look at the selection process for parliamentary candidates, which favours those with financial security and those in jobs where there is an ability to negotiate lengthy periods off work."
Cooper said the party needs to do more to get more BAME candidates selected as Labour candidates. Whilst Kendall argued for "action on selections to get people from many different walks of life to stand for parliament, so Labour looks like the country we hope to govern, whether on gender, ethnicity, sexuality or background."
Burnham alone backed open primaries unreservedly, answering yes to the question "would you like to see Labour adopt open primaries for the selection of its parliamentary candidates." Cooper said she was "open minded" about the change, Creagh opposed it and Kendall said yes if local parties want one.
Open primaries would mean members of the public are allowed to vote to select Labour's parliamentary candidates rather than just party members.  They are widely used in the United States and have been used by the Conservative party.
Supporters of open primaries believe they would widen the pool of people seeking selection, opening the process up for people not versed in the Labour rulebook and party culture. They argued this would improve participation and engagement and make MPs more representative and accountable to their local communities.
Burnham also coined a simple slogan for the European Union referendum: "free to work, not free to claim."  EU migrants should be banned from claiming benefits for a fixed period, he argued. "If we fail to respond to people's concerns on immigration Britain risks sleepwalking towards the EU exit door."
More from LabourList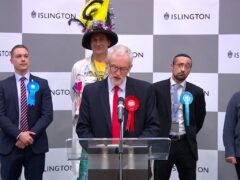 News
A number of Labour figures have lost their seats as the party was defeated in 60 constituencies across…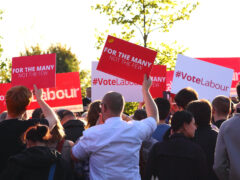 Daily email
We had a general election, and the country decided to return a Tory majority of at least 76…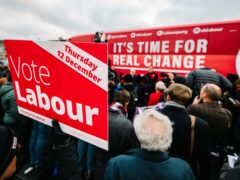 Comment
In the 2017 general election, Labour achieved the biggest increase in vote share of any political party since…