Labour could either set up a separate Scottish Party and even merge with the Lib Dems, under proposals being touted by party figures today. The suggestions come as the party begins to face up to the huge crisis in Scotland.
Jack Straw, former cabinet minister, has said that Labour need to create a separate party north of the border to begin gaining votes back from the SNP. The nationalist party won 56 of Scotland's 59 seats at the election, leaving Labour with only one MP returning to Westminster.
Straw has proposed that Labour look to the relationship between the Christian Democratic Union (CDU) and the Christian Social Union (CSU) in Germany for inspiration.  The two are sister parties; the CSU has candidates in Bavaria, while the CDU fields candidates in the rest of Germany. Straw told The Times (£):
"I think we may well have to end up with a situation like that in Germany. The closest parallel you have got with Scotland within a federation is Bavaria, which is very large.
"The CSU is a separate party, works in alliance with the CDU, but I think you're going to have to have a distinctive party. It is fair enough. This 'run from London' argument has become increasingly potent."
However, there are clear divides in Labour over how to approach the Scotland issue. Former Glasgow South MP, Tom Harris, lost his seat in May. He argued that a party separate from Labour in Scotland would be unacceptable:
 "The one thing I will never concede is a separate Scottish Labour party, totally separate from the UK Labour party I've told my local members that if that's the way the party wants to go, that's fair enough, but I'll either be a member of the UK Labour party as I have been for 30 years or I will not be a member of any party.
"I certainly won't be a member of any Scottish Labour party. That's just another concession to nationalism."
Meanwhile, Douglas Alexander, former Shadow Foreign Secretary who also lost his seat to the SNP, also has concerns over Scottish Labour moving away from the UK party.  He expressed doubts over whether a name change would do Scottish Labour any favours:  "The roots of the SNP's victory lay in national identity and political alienation, more than in a conventional left/right analysis. The numbers didn't support the SNP's arguments, but it didn't matter because this was much more about narrative than numbers."
However, Copeland MP Jamie Reed has has gone even further in his proposed solutions to the problems facing the Labour Party.
Writing in the New Statesman, Reed has said that Labour needs to prepare for the possibility that the United Kingdom could disintegrate. He has said that his party should "pursue a comprehensive merger" with the Liberal Democrats.
The shadow health minister say he recognises the potential in Labour adopting a federal structure. However, he says there would need to be a political realignment whereby Labour and the Lib Dems would join forces "in order for England to secure the kind of progressive government needed all over England and Wales."
More from LabourList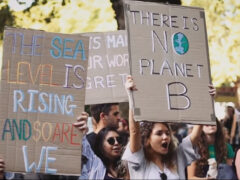 Comment
If the past two years have taught us anything, it is that there is still a lot of…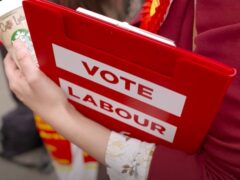 News
Aspiring Labour MPs can now apply for selection in all remaining seats without prospective parliamentary candidates, with the…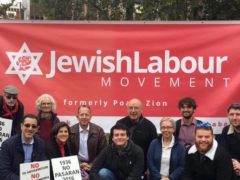 News
An academic and former Labour councillor who called for someone to "blow up" a one-day conference planned by…