Has the US government spent too much supporting the businessman and entrepreneur Elon Musk? According to the Los Angeles Times, Musk – the innovative creator of electric cars and solar panels – has received almost $5bn of government subsidy in recent years . That is a lot of taxpayers money. But arguably it is going to a worthy recipient who might help create tens of thousands of valuable new jobs in the future.
As Professor Mariana Mazzucato has shown in her book The Entrepreneurial State, important new technologies such as the internet, the global positioning system (GPS) and touch-screens were all developed as a result of government spending in state-supported universities and research institutions. Did governments spend too much on these things? Or has government been a necessary strategic partner in the development of vital new technology that is changing our world for the better?
Did the post-war Labour government spend too much establishing the National Health Service at a time of deep financial crisis and resource shortages? Should governments in fact be trying to spend less and less all the time?
There is a pretty obvious trap for Labour to fall into at this moment of post-election gloom. It is to accept their opponents' simple characterisation of the last Labour government – those three little words "spent too much" – in an attempt to gain a new hearing. Voters have rejected Labour resoundingly, and that judgment has to be recognised. Clearly some humility is required if the party wants to be listened to again.
But can Labour really present itself as a party that wants to spend as little as the Conservatives do? This would be to repeat the capitulation offered up by Cameron and Osborne during the last Labour government, when the Tory pair in opposition committed to matching the spending levels they now denounce as having been wildly irresponsible.
In office New Labour was not proud or explicit enough about its spending record. The health service was first rescued and then transformed, while many wonderful new schools were built. Effective redistribution took place by stealth. While the "tent" may initially have been big and attractive enough to pull in a lot more voters, once those voters were inside the tent not enough explanation was offered as to why they might want to stay there. A lack of hospitality and sustained, targeted salesmanship proved costly.
Social democratic governments are probably going to spend more than Conservative ones. In the rush to offer a simple guilty plea of "we spent too much" Labour limits its future room for manoeuvre almost to zero. Past mistakes should be admitted and apologised for. But the very essence of what Labour stands for should not be denied.
"There are few, if any, circumstances I could envisage that would lead me not to vote Labour," wrote one party loyalist in April 1994, "but if I thought Labour wouldn't spend more on health and schools, or that they wouldn't adopt a more interventionist approach to the economy, or that they wouldn't raise my taxes, then I'd have to think a bit. This is not an 'irresponsible shopping list'. It is the absolute minimum, surely, that the public will expect of Labour." The name of this loyalist? Alastair Campbell.
The leadership and deputy leadership campaigns still have a long way to run. The candidates are finding their feet, and their voice. They have to do at least two different things at the same time to avoid the costly hiatus of opposition that occurred in 2010: speak to both the Labour party electorate and the country as a whole.
Obviously some big changes are needed. That same loyalist, the then more youthful Mr Campbell of 20 years ago, warned in his Spectator column about the consequences for Labour if it did not get its act together in opposition ahead of the next big electoral test:
"The Labour Party…may look suspiciously like the one that lost the last election, committed to fairness, justice and equality and unable to convince the public that it can deliver any of the above."
More from LabourList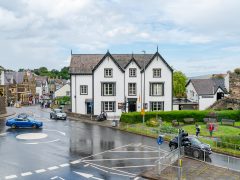 Comment
The recently announced co-operation agreement between Welsh Labour and Plaid Cymru offers much hope. The deal will see the…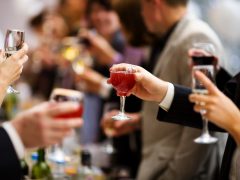 News
Jonathan Reynolds, Labour's new Shadow Business and Industrial Strategy Secretary, has urged people not to "pre-emptively" cancel their…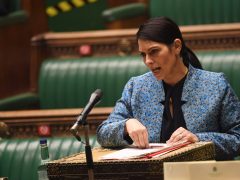 News
Yvette Cooper has resigned as chair of the home affairs committee following her appointment to the opposition frontbench…