The Sunday newspapers are always looking for something a bit different, and it is tempting for politicians to try and provide it. But in terms of offering a hostage to fortune the headline in the Sunday Times on the 2nd of August 1992 takes some beating. It was:
Major aims to make sterling best in Europe
The story was based on some confident briefing given by the newly re-elected John Major that summer along the lines that the pound would become the strongest currency in the exchange rate mechanism (ERM) and soon one of the strongest currencies in the world. The reality turned out to be rather different. Only six weeks later sterling's membership of the ERM was suspended on "Black Wednesday", the 16th of September 1992, when Britain's economic and European policy was shattered by the contempt and disbelief of foreign exchange traders. Soon Major was being described by John Smith as "the devalued prime minister of a devalued government", and Labour was on course for election victory, only months after the crushing (and unexpected) defeat of April 1992.
Which is as much to say: things can and do change, and future election results cannot be predicted with any great confidence.
This week opens with the threat of economic chaos in Greece and the wider eurozone, horror at the deaths of British tourists in Tunisia, and worries domestically that £12bn of benefits cuts are going to hit low paid families, with few signs that the shortfall in income is going to be made good by employers.
We are in the middle, in other words, of "events", less than two months after the Conservatives' remarkable election victory. Not only this, but there are three party leadership campaigns underway: two of them, the Labour and Liberal Democrat ones, are out in the open, with the other one, among senior Tories, only slightly less overt.
Twice in recent days Boris Johnson has marked out some distinctive territory. First he shared out loud his apparent concern over cuts to tax credits in a world where employers might not put up pay for those on low wages. Then he let it be known that the best way to get tough with Brussels would be vote no in the referendum on EU membership ahead of restarting fiercer and more substantial negotiations thereafter.
Neither of these interventions was particularly helpful to either David Cameron or George Osborne. The double-jobbing mayor must feel that his rival for the leadership succession, the chancellor, is beginning to gain some ground on him. Theresa May's performance on the Marr show yesterday seems also to have encouraged her supporters that the home secretary's leadership ambitions are well-founded. So things are livening up already. And yet the prime minister may still be reckoning on staying another three years or more at No 10.
If it weren't already obvious, or if perhaps some people didn't quite believe it, the Labour leadership campaign matters a great deal. All the candidates have explained why, in their own way: Andy Burnham talks about not merely winning the leadership this September but winning again in 2020, Liz Kendall says that with a fresh start Labour can indeed reconnect with voters who rejected the party in May and win next time, Jeremy Corbyn says that the country wants an alternative to what is on offer from this government, and Yvette Cooper says that a credible message of greater hope and optimism can bring supporters back.
The tested campaign lines will be repeated quite a lot between now and September, although some new ones (surely?!) will be unveiled too. The campaign will be dismissed as boring and irrelevant, and failing to capture the public's imagination. There will be plenty of scepticism and sneering before a new leader is elected, and quite possibly afterwards as well.
But you cannot say it does not matter. Labour may be miles behind today, but things can change pretty fast for the opposition. For governments, too. Ask Sir John Major. Or ask that young man who was advising the then chancellor, Norman Lamont, on Black Wednesday all those years ago: David Cameron.
More from LabourList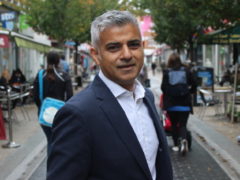 Comment
Below is the speech delivered by Sadiq Khan at the state of London debate. Thank you, James. It's…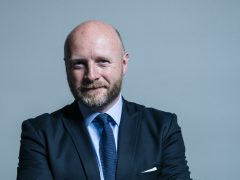 Comment
It is now time to bring Labour's security message into focus. As Keir Starmer signalled at the weekend,…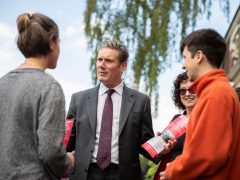 News
Keir Starmer has said Labour has "put to one side" the 2019 general election manifesto and declared that…