Amidst the chaos of the coalition's NHS reforms a few years ago responsibility for public health services moved from primary care trusts to local authorities. Credit where it is due, this is the one move of those controversial reforms that presented a positive opportunity.
Public health's relationship with local government is a historic one and many in local government stood ready to drive forward a progressive public health agenda once again, aiming to tackle alarming health trends and health inequalities. It is a great shame that the Tory government are now proposing to reduce funding for local public health services.
In the recent announcement of future spending cuts it was announced that a consultation would take place on cutting the ring-fenced public health grant by £200 million. I wouldn't hedge my bets on the government listening too closely to the consultation and in any case, it is not a consultation on whether the cut should be made but how. Ministers have spotted what they probably think to be an easy target.
Some councils have not spent all their grant and some have set money aside for public health programmes in future years. The government needs to understand that some areas have faced problems having inherited complex commissioning arrangements from the NHS and have wanted to take stock of their local services before fully committing future spend. In most cases this is sensible and the government should not punish this approach by cutting this funding, it would be a lazy cut and one that needs to be resisted. However Ministers try to spin it, cutting the public health grant would be a cut to the NHS.
Public health services are vital. They are frontline and they make a difference. These services include sexual health services, vital in reducing STI rates and supporting people with HIV. Local smoking cessation services are not just helping people live longer and making sure children don't start smoking, they also help save money for the NHS and care services. Local mental health programmes are supported by public health funding, important elements of a policy agenda which is not yet ambitious enough for better mental health and wellbeing.
If the Government moves ahead with its proposed cut it will inevitably see money taken from local NHS budgets. Whilst the ring-fenced public health grant sits within local authorities, many services continue to be provided by NHS organisations. In Leicester around £12 million of our public health budget is spent via NHS organisations. Local government is also using this funding innovatively to secure better health outcomes. For instance, in Leicester we are funding new outdoor gyms in local parks. These facilities are enabling people to exercise who do not want to go to a conventional gym or leisure centre. We are investing in new programmes to help kids look after their teeth and eat more healthily.
These services are not superfluous 'nice things to do'. They are essential in preventing ill-health and tackling health inequalities, which correlate to broader social and economic disadvantage.
It is time to dispel the myths that these are not frontline NHS services or are somehow inferior to other parts of the NHS. In some ways, public health has become a victim of its own success. Where the transition to local government was successful public health has gone about its business effectively and discreetly; perhaps a bit too discreetly. The campaign to resist this absurd public health funding cut now has to align with the wider campaign to save our NHS.
Public health services are a fundamental part of the NHS and it is a myth to suggest otherwise. Nye Bevan knew this. Prevention and the promotion of good public health was a cornerstone of the NHS from its earliest days. It might not be labelled as such, but there is a clear public health narrative running through Bevan's In Place of Fear.
Before the General Election Andy Burnham and the shadow health team set out an ambitious Labour vision for public health recognising that we could not tackle the obesity crisis or get our kids healthier or reduce the numbers of people with long-term health conditions without strong public health policy. It is now becoming clear where the Tory government is on public health. A proposed funding cut follows much noticed dragging of feet on standardised tobacco packaging.
It is also absurd for the government to be, rightly, talking about the need for preventative services across health and care at the same time as proposing this funding cut. If public health is not prevention that what on earth is? With social care budgets in crisis and NHS trusts up and down the country struggling financially, a cut to local government public health funding would be a false economy.
A sustainable and effective NHS is impossible to achieve without a successful approach to prevention. Successful prevention is impossible without effective public health. Public health policy is about social justice and tackling inequalities and disadvantage. Public health is about putting into practice core Labour values. Our politics dictates that we believe in public health and see it as a means to a better and fairer society. For those of us who believe in the importance of public health now is the time to say so. We have to get Ministers to think again on this.
Rory Palmer is a Labour Councillor and Deputy City Mayor of Leicester. 
More from LabourList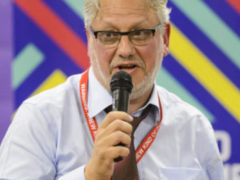 News
188 Momentum activists have written to the organisation's highest body calling on its top figures to join the…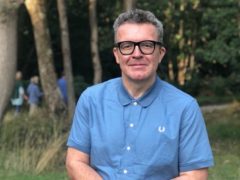 News
Tom Watson is set to announce that he will vote for Theresa May's Brexit deal as long as…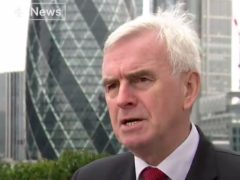 Video
"What I don't want to do at this stage is alienate either side." Shadow Chancellor John McDonnell says…