It's no surprise that a majority Tory government has immediately regressed to its worst instincts.
Faced with a public who might just take issue with any number of measures announced in the Queen's Speech – they have made sure that they employ every trick in the book to stifle dissent and reasonable democratic scrutiny and challenge.
Just as so many films are followed by a dodgy sequel – this Government is offering no less – it's the Gagging Bill, Part Two.
In the year of the eight-hundredth anniversary of Magna Carta, the document embodying Britain's most fundamental of freedoms, one can only look with dismay at the government's attempts to stifle legitimate rights to take industrial action – which will affect everyone from midwives to firefighters.
The Bill, which will be published later today, has been heavily trailed and will include plans to implement excessive turnout and voting thresholds for ballots for industrial action that are rarely used anywhere else in our democracy – not even in recent referenda; redefining "essential public services" beyond internationally agreed definitions; plans to ship in untrained agency workers to cover for those taking action; and plans that more than six people peacefully gathered on a picket line could become a criminal offence – drawing away vital police resources.
And changes to political funding could see organisations like Hope not Hate who campaign against extremism – or USDAW's "Freedom from Fear" campaign to protect shop workers from violence – stifled.
This divisive agenda must be seen in the wider context of a government that wants to scrap the Human Rights Act; has introduced fees denying women the chance to sue for equal pay in tribunals; has slashed legal aid; is attempting to limit Freedom of Information powers, and has disenfranchised millions of voters through ill-thought out changes to electoral registration; as has stifled the ability of well-loved charities to campaign and challenge government policy.
These changes amount to more than just gagging – they are tying the public's hands and legs together too.
Crucially this Bill is based on a straw man.
No-one – least of all employees (whether public or private) – want to get to the stage where industrial action is necessary.
When it happens – it's usually, rightly, seen as a last resort when concerns about pay, pensions or health and safety simply haven't been addressed.
But the truth is that Britain's industrial relations have steadily improved over recent decades to such an extent that today we see barely 1/100th of the number of days lost to industrial action that we saw in the 1970s – and nearly 2/3rds of action lasting only 1 day.
The UK is one of the world's major trading nations, and the fifth largest economy in the world – but our place at the top table is not inevitable, nor guaranteed. To earn it we need more British-based businesses creating good jobs, investing, innovating, exporting and driving up productivity.
Seizing these opportunities requires business, civil society and government to work together to earn them. Co-operation and mutual challenge should be the watchwords of British industrial relations – not division and strife.
Tory Minister Matt Hancock has talked of putting together "hit squads" to tackle industrial action. Instead of spewing tabloid rhetoric – he'd do better to soberly engage to try and find resolution when concerns arise, or listen to his Ministerial colleague Robert Halfon who said "When we bash the trade unions, the effect is not just to demonise militancy, but every trade union member, including doctors, nurses and teachers."
The proposals expected to be included in this Bill risk restricting the legitimate right to protest, take action and challenge to the extent that they may damage prospects to improve productivity and drive efficiency.
And in the public sector – this looks nothing more than a partisan attempt to stifle any criticism of Tory attacks on our hard working nurses, firefighters and midwives.
All those who care about our democratic rights and an economy where business, employees and government work together for the mutual benefit of our country and its people should expose it for what it is – a divisive piece of legislation which puts to bed any notion that the government is taking a one nation approach.
Stephen Doughty is Shadow Minister for Trade and Industry, and Member of Parliament for Cardiff South and Penarth
More from LabourList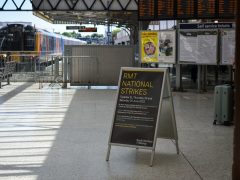 News
Labour metro mayors have argued that the cost-of-living crisis is "forcing" people into industrial disputes and that striking…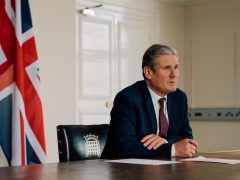 Comment
Below is the full text of the speech delivered by Labour leader Keir Starmer to the Centre for…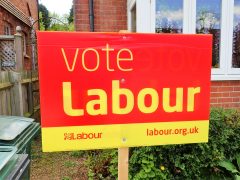 News
The process to select the next Labour parliamentary candidate for Exeter is underway. The constituency has been represented…