Repeat after me – Britain isn't broke. Welfare for the third child in middle-income families is not an unaffordable luxury, nor are tax credits for striving families. Last night's abstention by the parliamentary Labour party during the Welfare Bill was a moment of public self-harming. It only takes a cursory look at the budget to see there is money in the public coffers – money to cut the tax bill for big business, to cut inheritance tax for the very wealthy and to increase tax free allowances. So why, when the Chancellor is willing to dole out public money to his favoured causes, can Labour not defend the Blair-Brown consensus on tax credits that cut child poverty and gave aspirational families a boost to their incomes? The SNP's jibe that Labour should give up its role as official opposition hurts because it is true. What's the point of the Labour party if it isn't prepared to help the poorest in our society?
I can see why Harriet Harman felt the need to take a tough stance on this. The public feel Labour was too accommodating of the feckless and workshy. I personally back the benefit cap at £26,000. I don't see why it is controversial that no family should earn more in benefits than the average earner in work. Yet, the Tories sense blood. They want to go even further – reducing the benefit cap (and this won't be the last cut) to £20,000 outside London, abolishing the child poverty target and capping child benefits to just two children. All of this is to deliver on their manifesto commitment to save £12 billion from the welfare bill. Before the last night's vote Labour should have been asking themselves – is this strictly necessary?
The answer is no. As I have pointed out before the election, Labour could have governed without making a single penny's worth of cuts:
It doesn't take an expert in economics to fathom that [Osborne's] final year of increased spending could, in fact, be spread across the next parliament to reduce the level of cuts required. Once you add in the commitment of both Labour and the Liberal Democrats to balance the books – excluding debt interest (eg a small deficit) – by 2019 – 20 (rather than including debt interest) suddenly cuts of £59 billion become cuts of £11 billion.
Cuts of £11 billion – or tax rises of £11 billion. George Osborne gave Labour's treasury team a handy clue on how this level of tax increase could be achieved by raising taxes by £13 billion by 2020-21. The budget included a tax bombshell on Britain's entrepreneur class with huge hikes in dividend taxes (leaving Britain's family businesses with a higher tax bill than under Labour) and, more fairly, a tax rise on buy-to-let property owners. With the tax hike on insurance premiums and other tax increases on vehicles and non-doms, Osborne raised taxes by £6 billion next year rising to £12.96 billion by the end of this term of parliament.
Simply adopting the Chancellor's tax increases and freezing department spending in this term of parliament would have closed the budget deficit without the sight of Labour backing ideological benefit cuts. Tough though a real terms freeze would be, with inflation set to remain below one percent this year (and the near-future) it would be deliverable. The certainty of fixed budgets for 4 years will help support prudent management of the public finances. As I noted before:
Moving budgets within departments – for instance rebalancing the local government budget to support Liverpool and Hackney (with cuts of £320 per person) by taking the money from leafy Epson (with cuts of only £15 per head) – would help rebalance the cuts and not require additional spending.
Perhaps even a freeze is too much to stomach. Again Osborne shows Labour how cash increases in public spending could be achieved – through his entirely political tax cuts. For Labour to match the additional £8 billion granted by Osborne to the NHS by 2020-21, Labour only need to repeal George Osborne's tax cuts and back a one-off two pence increase on beer, petrol and diesel duties. While tax threshold increases for top-earners, sweeping tax cuts for big businesses (while family businesses got hit hard) and the inheritance tax cut may be popular, they shouldn't be political priorities for the Labour party.
Labour has to be more robust on its political messaging: the benefit caps saves only £360 million a year by 2017/2018. Two-thirds of those affected are single mums. The saving is only half the cost of cutting inheritance tax for Britain's richest families. Ending the automatic entitlement for housing benefit for unemployed (and homeless) 18-21 year olds saves a pathetic £25 million a year. While limiting child tax credits to two children and removing the family premium for housing benefit will save less than the cost of reducing corporation tax to 19%, let alone the cut to just 18%. This is nothing to do with the deficit – it is Osborne creating a dividing line with a hapless Labour movement. Labour is blinded by its election defeat, how else can we explain its lack of confidence to vote the Chancellor down as he pushes young people into homelessness, punishes the third child like a wanton Herod and targets his ire at single mums and middle-earners.
The sight of a divided Labour party hamstrung on welfare reform is precisely what George Osborne wanted. Precisely what he doesn't want is a serious inspection of his political priorities which include hammering Britain's entrepreneurs while cutting tax for those lucky enough to inherit and big multinational corporations. Labour should be ripping shreds out of his budget, pitching directly to middle-earners, small business and the working poor – instead once again the party is making the headlines for division and indecisiveness. There is still a full parliament ahead. A lot can go wrong for the Conservative party (remember the post-1992 hubris?). But without proper analysis of the budget and the political decisions Osborne is making, a lot more can go wrong for Labour.
The data behind this article is here.
Michael Harris is CEO of 89up and has previously served as a Labour Councillor for Lewisham
More from LabourList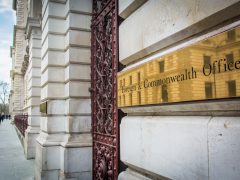 Comment
In under two weeks, world leaders will meet in Glasgow for the latest attempt to address the global…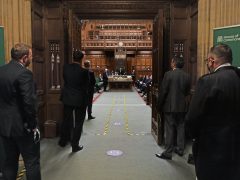 News
Labour has approved the renewal of the Coronavirus Act and allowed it to pass without a formal division…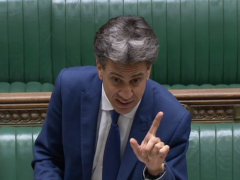 Comment
Full text of Ed Miliband statement in the House of Commons on the government's net zero strategy. Let…