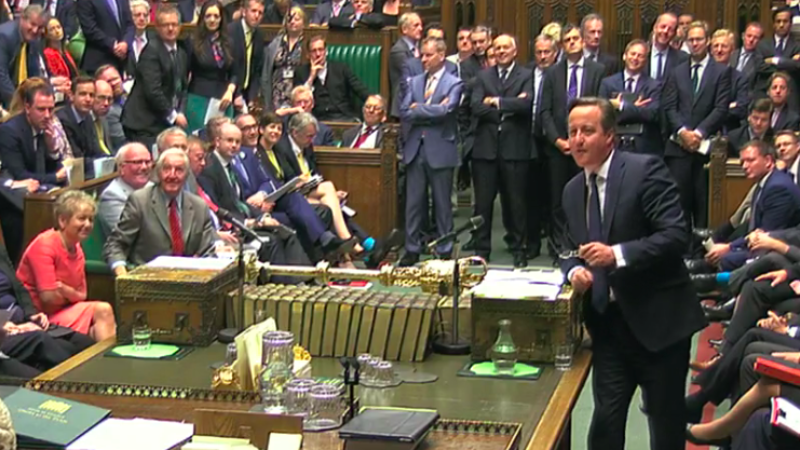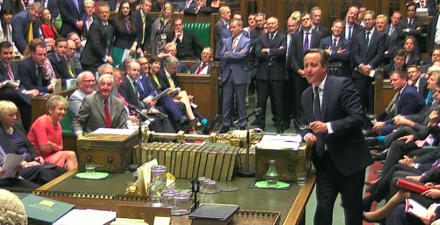 "I've got all day, Mr. Speaker… There's nothing else on." David Cameron's sarcastic aside as he was shouted down by the Labour benches alluded to the fact that PMQs was always going to be overshadowed today.
And no effort was made to ensure it was anything but a forgettable encounter. Labour MPs roared in indignation as Cameron, asked why sports participation had fallen since the 2012 Olympics, offered statistics showing participation since the successful Olympic bid – feigning ignorance that that was not the question.
Still, Harriet Harman did not push the difference in the measurements much. Her big challenge comes later, when she will respond to the first Tory Budget since 1996.
Instead, she went for questions on the Human Rights Act and English Votes for English Laws. Both important issues, but are like giving a sugar boost to already hyperactive Tory backbenchers.
"British judges!" Cameron declared on the human rights question. "Magna Carta!" The Tory MPs were bouncing off the walls. By the time he had chance to jab his finger about Labour evasiveness on EVEL, the scenes behind him looked like the inside of a tombola drum.
It was by far the worst PMQs since Harman took over, and through little fault of her own. However, there was certainly the impression that she knew a good performance here would count for nothing if she failed to land any blows on the Budget afterwards – the exchange was clearly a formality before today's real parliamentary procedure. So what on earth was the point?
More from LabourList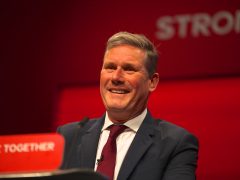 Daily email
Since becoming Labour leader, Keir Starmer has made consistent efforts to show that he is not Jeremy Corbyn…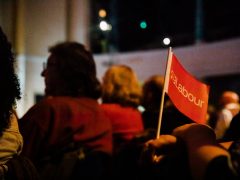 News
New guidance issued by Labour for selecting parliamentary candidates ahead of the next general election is set to…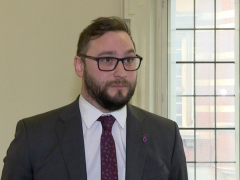 News
Christian Wakeford today defected from the Conservatives to the Labour Party. Some have wondered whether his politics fit…