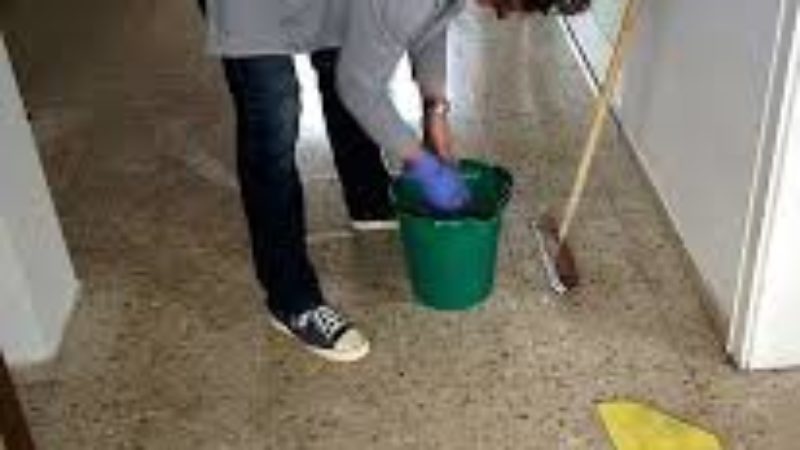 Last week, I had the privilege to speak on a panel a number of women speaking about their experience of being in low paid work in London. Two days later, one of these women, I can't name her for fairly obvious reasons although it still somehow feels wrong not to, lost her job simply for protesting for better pay.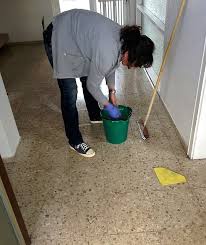 The common thread in the very moving stories – as the women described the long hours, poor conditions and inadequate rates of pay – was that these women were all starting to organise through trade unions. They reminded me of the Ford Dagenham women. To put it simply, these were women who not unreasonably, want to be treated fairly at work and who have been making a stand for better conditions. Not radical agitators but normal people trying to make a living who have just had enough.
Two days later, after a protest demanding sick pay for cleaners and porters, my fellow panellist was effectively out of work. Sotheby's where she has been employed as a cleaner, through an agency, Servest, has banned her and some of her colleagues from their workplace for protesting outside a record breaking auction. The demonstration over fair pay undoubtedly embarrassed the auction house on an otherwise good day for the company as the auction included a Warhol painting of a dollar bill that sold for £20.9m.
There is some dispute over the exact events on the day and subsequently. However what is clear is that the reasons Sotheby's have been giving for barring those concerned from work appear to have changed over the past few days. According to their trade union, United Voices, formed by and largely representing low paid migrant workers, Servest has now written to the cleaners. The letter states that: "Sotheby's has instructed us to remove you from their site with effect from 1st July 2015….because your involvement in the recent protests was a deliberate act to disrupt Sotheby's lawful business which may have resulted in a significant loss of revenue, and could have put their business at risk". Earlier reasons reportedly given to the cleaners include alleged (and strongly refuted) threats of physical assault of customers at the demonstration and alleged lack of qualifications and competencies. Previously it appears that the workers had been informed by the agency that protesting was a disciplinary matter.
What the Sotheby workers' subsequent loss of work and income reminds us, however, is that agency workers in reality have very little legal protection if they are penalised for speaking up for fairer treatment. The meeting the woman I met spoke at last week was organised by Unite's Hospitality Workers Branch but included speakers represented by a number of trade unions. All three cleaners speaking had worked for more than one agency in the same work place. The work force had effectively changed hands as they changed agencies wholesale when the contract moved but their working conditions were not guaranteed in the same way as they would have been if they had been more formally transferred to another employer.
In the absence of a government prepared to put in place legislation to provide greater protection, and without benevolent employers or a clientele – like that of the Ritzy Picturehouse in Brixton – prepared to show solidarity by supporting a call for a boycott, the Sotheby workers need all the help and publicity they can garner.
Publicity matters to organisations that have a reputation to maintain. Picturehouse's parent company Cineworld had to step in after a media storm when a threatened reorganisation appeared to intentionally target those involved in the dispute.
It is to be hoped that Sotheby's and Servest do the decent thing and rescind what they are now apparently referring to as a 'suspension'. However, we shouldn't and must not just leave it to low paid workers and trade unions to fight for their rights. We know we have at least five years left of this Government. We know that the changes to tax credits will hurt workers on poverty pay over coming months and years. We know that politicians like Boris Johnson may say the right thing on the living wage but that their record of delivery is risible.
When we know all that and know what the cost of low pay is to the individuals concerned, we have to start making a stand. Many of those on low pay in London moved here from parts of the world we would refuse to buy coffee from if it doesn't state on the label it is Fair Trade. Important as it is to create publicity for the Sotheby's cleaners and porters and others in similar situations, it isn't enough for us just to debate or tweet about unfairness. We need to start making active social consumer choices on the basis of whether businesses treat their staff fairly.
Fiona Twycross AM is Labour's London Assembly Economy Spokesperson and a Londonwide Assembly Member
More from LabourList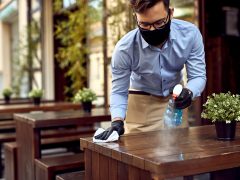 News
Analysis published by the Labour Party has found that millions of people across the country are working without…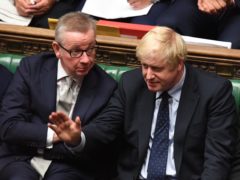 News
Angela Rayner has declared that taxpayers' money is not a "personal cashpoint" for ministers after emails revealed that…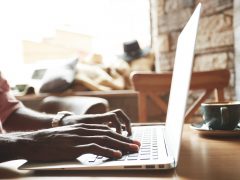 Comment
UK employees have long been subject to a notorious 'long-hours culture'. In 2019, UK workers were already working…