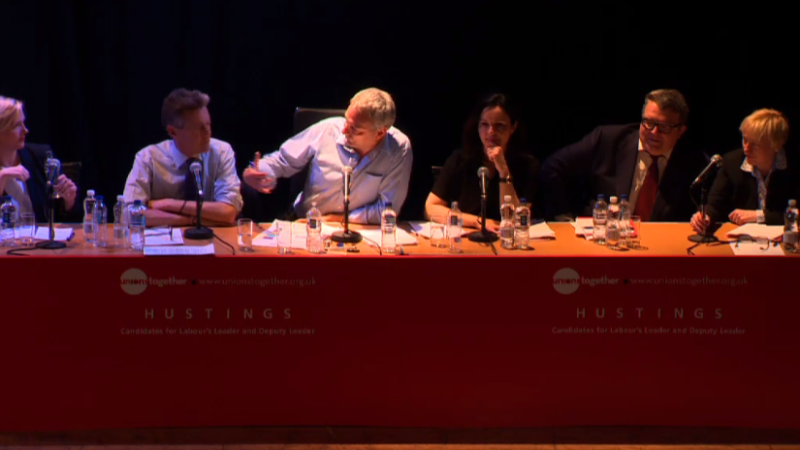 On Friday the deadline for Constituency Labour Parties (CLPs) up and down the country to nominate their chosen candidate in the leadership race closed. Yesterday we published a full table of how CLPs nominated this time round in comparison to 2010.
But what about the deputy leadership contest? The CLP results for this year are as follows (we have a full list of how each CLP nominated at the bottom of this page):
Ben Bradshaw 20
Stella Creasy 77
Angela Eagle 32
Caroline Flint 64
Tom Watson 174
Watson by far secured the biggest number of CLP endorsements – but how does each candidate's results compare with 2007 nominations?
Much of the information from the 2007 deputy leadership race is not widely available online. But with the kind help of LabourList columnist Luke Akehurst we'll be able to publish the full breakdown of the 2007 numbers later in the week.
However, for the moment we have a comparison of how CLPs nominated this time round and in 2007.
As with comparing leadership CLP nominations, the same problem exists in that not all CLPs nominate. And in Scotland, the party decided to use Holyrood rather than Westminster constituencies this time round. Where it seemed there was an obvious crossover between the two types of seat, we have attempted to show who was nominated in 2007, but largely this was not possible.
It's also worth noting that slightly more CLPs nominated in 2015: 367 to 303 .
4 of the CLPs that nominated Harriet Harman back Bradshaw this time round. The MP for Exeter picked up 3 that had supported Jon Cruddas, 1 that nominated Alan Johnson and 1 that opted for Peter Hain. But Bradshaw didn't pick up any former Hilary Benn- or Hazel Blears-supporting CLPs.
The picture is a little different for Creasy. Most of her crossover support came from CLPs that nominated either Benn (11), Cruddas (11) and eventual winner Harman (8). 5 CLPs that nominated Johnson, 5 that backed Blears and 1 that supported Hain are supporting the MP for Walthamstow.
Eagle also finds most of her crossover support from former Benn supporting CLPs – 7 of these are backing her. 4 Blears- and Cruddas-supporting CLPs respectively offered Eagle their support. While 3 that backed Harman and 1 that chose Hain want Eagle as deputy. However, not a single CLP that supported Johnson in 2007 are backing Eagle.
Flint receives quite an even spread:  She picks up 9 CLPs from Benn, and 6 from Johnson, Cruddas and Hain respectively. Only 5 CLPs that backed Blears and 4 that backed Harman are throwing their weight behind Flint.
Finally, Watson who received the largest number of CLP nominations, unsurprisingly secures the largest number of crossovers for almost 2007 every candidate. The only exception is Hain-supporting CLPs – 4 nominated Watson in comparison to 6 that nominated Flint. Watson's largest amount of support comes from Benn CLPs – 19 backed him, while 18 Cruddas CLPs nominated him. He picked up 12 of Harman's, 11 of Johnson's and 11 of Blears's.
The comparison list:
The full list of 2015 CLP Deputy Leader nominations:
| | | | | |
| --- | --- | --- | --- | --- |
| Ben Bradshaw (20) | Stella Creasy (77) | Angela Eagle (32) | Caroline Flint (64) | Tom Watson (174) |
| Bassetlaw | Aylesbury | Altrincham & Sale West | Aberavon | Aberdeen Central |
| Batley & Spen | Battersea | Banffshire and Buchan Coast | Aberdeenshire West | Airdrie and Shotts |
| Central Devon | Brecon & Radnorshire | Bath | Aldershot | Aldridge-Brownhills |
| Cities of London & Westminster | Brentwood & Ongar | Bethnal Green & Bow | Barking | Almond Valley |
| East Devon | Bridgend | Blackpool South | Basildon & Billericay | Alyn & Deeside |
| Exeter | Bristol North West | Bootle | Blackley & Broughton | Amber Valley |
| Hexham | Broxtowe | Brent Central | Bolton West | Angus South |
| Newton Abbot | Bury North | Croydon Central | Bridgwater & West Somerset | Argyll and Bute |
| North Cornwall | Chelmsford | Dunfermline | Bury South | Ashfield |
| North Devon | Chelsea & Fulham | Garston & Halewood | Caerphilly | Ashton-Under-Lyne |
| Ogmore | Chipping Barnet | Hackney North & Stoke Newington | Camberwell & Peckham | Ayr |
| South Dorset | Congleton | Hemel Hempstead | Carmarthen West & South Pembrokeshire | Barnsley East |
| South East Cornwall | Crawley | Heywood & Middleton | Chatham & Aylesford | Bermondsey & Old Southwark |
| South West Surrey | Croydon North | Horsham | Copeland | Berwick-Upon-Tweed |
| South West Wiltshire | Cumbernauld and Kilsyth | Isle of Wight | Croydon South | Bexleyheath & Crayford |
| St Ives | Dartford | Knowsley | Delyn | Birmingham Hodge Hill |
| Tiverton & Honiton | Devizes | Leyton & Wanstead | Don Valley | Birmingham Perry Barr |
| Totnes | Dulwich & West Norwood | Liverpool, Riverside | Doncaster Central | Birmingham Yardley |
| Truro & Falmouth | Dumfries & Galloway | Liverpool, Walton | East Kilbride | Bishop Auckland |
| Westminster North | Ealing Central & Acton | Luton North | Edinburgh Central | Blaenau Gwent |
| | East Surrey | Luton South | Edinburgh Pentlands | Blaydon |
| | Edinburgh East | Midlothian South, Tweedale and Lauderdale | Enfield North | Blyth Valley |
| | Edinburgh Southern | Newcastle Upon Tyne East | Erewash | Bognor Regis & Littlehampton |
| | Edinburgh Western | Nottingham South | Erith & Thamesmead | Bolton North East |
| | Epping Forest | Reigate | Folkestone & Hythe | Bolton South East |
| | Epsom & Ewell | Shrewsbury & Atcham | Glasgow Maryhill and Springburn | Bracknell |
| | Finchley & Golders Green | St Helens South & Whiston | Ilford North | Brent North |
| | Glasgow Cathcart | Swansea East | Ilford South | Brigg & Goole |
| | Glasgow Kelvin | Swansea West | Inverness and Nairn | Bristol East |
| | Glasgow Shettleston | Wallasey | Kingston Upon Hull East | Bromley & Chislehurst |
| | Greenock and Inverclyde | Wirral South | Lewisham West & Penge | Bromsgrove |
| | Greenwich & Woolwich | Wirral West | Maidenhead | Broxbourne |
| | Hackney South & Shoreditch | | Mitcham & Morden | Burton |
| | Hammersmith | | New Forest West | Bury St Edmunds |
| | Hampstead & Kilburn | | North Somerset | Calder Valley |
| | Harlow | | North Tyneside | Carmarthen East & Dinefwr |
| | Holborn & St Pancras | | North West Leicestershire | Carrick, Cumnock and Doon Valley |
| | Hornsey & Wood Green | | Oldham East & Saddleworth | Carshalton & Wallington |
| | Islington North | | Peterborough | Castle Point |
| | Islington South & Finsbury | | Pontypridd | Cheadle |
| | Kensington | | Poplar & Limehouse | Chingford & Woodford Green |
| | Labour Party of Northern Ireland | | Pudsey | Chippenham |
| | Lancaster & Fleetwood | | Rochester & Strood | Clackmannanshire and Dunblane |
| | Lewisham East | | Rugby | Clydebank and Milngavie |
| | Liverpool, West Derby | | Sedgefield | Coventry North West |
| | Manchester Central | | Selby & Ainsty | Coventry South |
| | Manchester, Gorton | | Sheffield South East | Crewe & Nantwich |
| | Mid Sussex | | South Leicestershire | Cunninghame South |
| | Mid Worcestershire | | South Northamptonshire | Dagenham & Rainham |
| | Middlesbrough | | South Shields | Derby North |
| | Moray | | Southampton, Itchen | Derby South |
| | Morley & Outwood | | Southend West | Dewsbury |
| | Newcastle Upon Tyne Central | | Stalybridge & Hyde | Dudley North |
| | North Herefordshire | | Stratford-on-Avon | Dudley South |
| | Perthshire South and Kinross-shire | | Strathkelvin and Bearsden | Dundee City |
| | Portsmouth North | | Surrey Heath | Dundee City West |
| | Preseli Pembrokeshire | | Tunbridge Wells | Ealing, Southall |
| | Rochford & Southend East | | Uddingston and Bellshill | Easington |
| | Runnymede & Weybridge | | Vauxhall | East Ham |
| | Rutland & Melton | | Wakefield | Eastbourne |
| | Sherwood | | Warrington South | Eastwood |
| | Somerton & Frome | | West Suffolk | Edinburgh Northern and Leith |
| | Stevenage | | Wimbledon | Edmonton |
| | Streatham | | Woking | Ellesmere Port & Neston |
| | Sutton & Cheam | | | Elmet & Rothwell |
| | Telford | | | Enfield, Southgate |
| | Tewkesbury | | | Forest of Dean |
| | Thurrock | | | Gateshead |
| | Tooting | | | Glasgow Anniesland |
| | Torfaen | | | Glasgow Pollok |
| | Tottenham | | | Glasgow Provan |
| | Uxbridge & South Ruislip | | | Glasgow Southside |
| | Vale of Glamorgan | | | Gloucester |
| | Walthamstow | | | Gower |
| | Watford | | | Grantham & Stamford |
| | Witney | | | Gravesham |
| | Ynys Mon | | | Great Yarmouth |
| | | | | Halesowen & Rowley Regis |
| | | | | Halifax |
| | | | | Halton |
| | | | | Hamilton, Larkhall and Stonehouse |
| | | | | Harborough |
| | | | | Harrow East |
| | | | | Hartlepool |
| | | | | Havant |
| | | | | Hemsworth |
| | | | | Hertford & Stortford |
| | | | | Hertsmere |
| | | | | Hornchurch & Upminster |
| | | | | Jarrow |
| | | | | Kilmarnock and Irvine Valley |
| | | | | Kingston Upon Hull North |
| | | | | Kingswood |
| | | | | Leeds East |
| | | | | Leeds North West |
| | | | | Leeds West |
| | | | | Leicester East |
| | | | | Leicester South |
| | | | | Leicester West |
| | | | | Lewisham, Deptford |
| | | | | Linlithgow |
| | | | | Makerfield |
| | | | | Mansfield |
| | | | | Merthyr Tydfil & Rhymney |
| | | | | Mid Fife and Glenrothes |
| | | | | Midlothian North and Musselburgh |
| | | | | Morecambe & Lunesdale |
| | | | | Motherwell and Wishaw |
| | | | | Newcastle-Under-Lyme |
| | | | | Newport East |
| | | | | Normanton, Pontefract & Castleford |
| | | | | North East Fife |
| | | | | North East Hampshire |
| | | | | North Norfolk |
| | | | | North Shropshire |
| | | | | North Swindon |
| | | | | North West Hampshire |
| | | | | Northampton North |
| | | | | Northampton South |
| | | | | Norwich North |
| | | | | Norwich South |
| | | | | Old Bexley & Sidcup |
| | | | | Oldham West & Royton |
| | | | | Paisley |
| | | | | Pendle |
| | | | | Portsmouth South |
| | | | | Preston |
| | | | | Redditch |
| | | | | Renfrewshire South |
| | | | | Richmond Park |
| | | | | Romford |
| | | | | Ruislip, Northwood & Pinner |
| | | | | Saffron Walden |
| | | | | Salford & Eccles |
| | | | | Scarborough & Whitby |
| | | | | Scunthorpe |
| | | | | Sheffield, Brightside & Hillsborough |
| | | | | Sittingbourne & Sheppey |
| | | | | Skipton & Ripon |
| | | | | Sleaford & North Hykeham |
| | | | | Slough |
| | | | | South Basildon & East Thurrock |
| | | | | South Derbyshire |
| | | | | South Ribble |
| | | | | South Suffolk |
| | | | | South West Norfolk |
| | | | | Southport |
| | | | | St Austell & Newquay |
| | | | | St Helens North |
| | | | | Stockton North |
| | | | | Stoke-on-Trent Central |
| | | | | Stoke-on-Trent South |
| | | | | Sunderland Central |
| | | | | Thirsk & Malton |
| | | | | Thornbury & Yate |
| | | | | Twickenham |
| | | | | Wansbeck |
| | | | | Warley |
| | | | | Warrington North |
| | | | | Warwick & Leamington |
| | | | | Washington & Sunderland West |
| | | | | Wealden |
| | | | | West Bromwich East |
| | | | | West Ham |
| | | | | West Lancashire |
| | | | | Wolverhampton North East |
| | | | | Wolverhampton South East |
| | | | | Wolverhampton South West |
| | | | | Workington |
| | | | | Worsley & Eccles South |
| | | | | Wrexham |
| | | | | Wycombe |
| | | | | Wyre Forest |
| | | | | Yeovil |
More from LabourList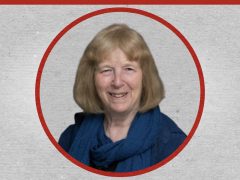 Comment
Labour's ruling national executive committee (NEC) met in the party's new headquarters at 160 Blackfriars Road, further from…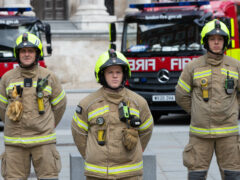 News
The Fire Brigades Union has announced that firefighters will take strike action following a ballot that saw 88% vote…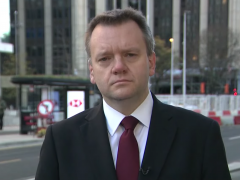 News
Nick Thomas-Symonds has declared that Rishi Sunak has "very serious questions" to answer about what he knew about…