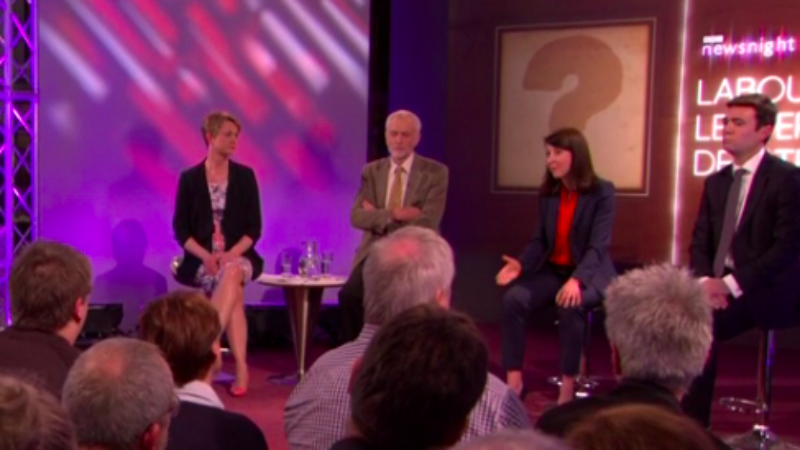 The deadline for Constituency Labour Parties (CLPs) to make a nomination in the leadership and deputy leadership contests closed on Friday (July 31st). 387 CLPs decided to support a candidate for leader, slightly down on the 396 who did so in 2010.
The final results were:
Jeremy Corbyn: 152
Andy Burnham: 111
Yvette Cooper: 106
Liz Kendall: 18
Below, we have compared 2015 CLP endorsements with those from 2010 (a full list of 2010 nominations is here). There are plenty of blank spaces because not all CLPs nominate. And in Scotland, the party decided to use Holyrood rather than Westminster constituencies this time round. Where it seemed there was an obvious crossover between the two types of seat, we have attempted to show who was nominated in 2010, but largely this was not possible.
At the bottom, you can see a simple table of all the 2015 CLP nominations.
It is worth comparing to get a sense of how the membership of the party has changed over the past five years. For instance, Andy Burnham won the support of 44 seats in 2010, yet only 28 of them nominated a candidate this time around – and of those, fewer than half (13) backed Burnham again. However, Burnham did win more of his old CLPs than anyone else, and picked up more of the former David Miliband supporting constituencies (40) than other candidates. Burnham also won the most CLPs that had supported Ed Balls last time (5). He gained just 11 former Ed Miliband seats, and most of his support (41) came from CLPs that did not nominate in 2010.
However, that was a common theme: both Yvette Cooper (46) and Jeremy Corbyn (58) saw more support from CLPs who did not nominate in 2010 than other sources. Before too much is made of that though, it should be noted that these numbers include Scottish seats, and the aforementioned problems of comparing them to the last contest.
David Miliband had come top of the CLP nominations list in 2o10, so there were plenty of his old supporting seats to go around. A large chunk of Cooper's support (35) came from his total. The Shadow Home Secretary also got 23 of Ed Miliband's former seats – more than double what Burnham had got. She took 6 seats that had supported Burnham in 2010, and 3 each from Balls and Abbott supporting constituencies.
Jeremy Corbyn took more CLPs that nominated Ed Miliband than the other candidates, with 43 making the Ed Miliband to Corbyn transition. He also, perhaps surprisingly, found the support of 33 CLPs that had nominated David Miliband five years ago. 9 seats that had nominated Abbott last time moved to the Corbyn column, the same number who went from Burnham to Corbyn.
Half of Liz Kendall's CLPs (9) came from the David Miliband pile, while 3 came from Ed Miliband supporting seats and 1 (Bermondsey and Old Southwark, if you're asking) had supported Diane Abbott last time around.
Andy Burnham (111)
Yvette Cooper (106)
Jeremy Corbyn (152)
Liz Kendall (18)
Aldershot
Aberavon
Aberdeen Central
Barking
Ayr
Aberdeenshire West
Airdrie and Shotts
Bermondsey & Old Southwark
Banffshire and Buchan Coast
Altrincham & Sale West
Aldridge-Brownhills
Camberwell & Peckham
Barnsley East
Angus South
Almond Valley
Carmarthen East & Dinefwr
Barrow and Furness
Argyll & Bute
Alyn & Deeside
Cities of London & Westminister
Basildon & Billericay
Bassetlaw
Amber Valley
Croydon South
Beckenham
Basingstoke
Ashfield
Dulwich & West Norwood
Bexleyheath & Crayford
Battersea
Ashton-Under-Lyne
East Ham
Bishop Auckland
Bognor Regis
Aylesbury
Ilford North
Blackley & Broughton
Bolton North East
Bath
Leicester West
Blaydon
Birmingham Hodge Hill
Batley & Spen
Lewisham East
Blyth Valley
Birmingham Perry Barr
Bedford
Mitcham & Morden
Bolton South East
Bracknell
Berwick-Upon-Tweed
Moray
Bolton West
Brecon & Radnorshire
Bethnal Green & Bow
Newton Abbott
Bootle
Bridgend
Birmingham Yardley
Sedgefield
Brentwood & Ongar
Broxbourne
Blaenau Gwent
Streatham
Bristol East
Bromsgrove
Bournemouth West
Wolverhampton South East
Bristol North West
Bury North
Brent Central
Vauxhall
Burton
Bury South
Brent North
Carmarthen West & South Pembrokeshire
Caerphily
Bridgwater & West Somerset
Carrick, Cumnock and Doon Valley
Carshalton & Wallington
Brigg & Goole
Chatham & Aylesford
Clydebank & Milngavie
Bromley & Chislehurst
Cheadle
Chelsea & Fulham
Broxtowe
Clackmannanshire and Dunblane
Chelmsford
Bury St Edmunds
Congleton
Chesham & Amersham
Calder Valley
Copeland
Chippenham
Castle Point
Cumbernauld and Kilsyth
Chipping Barnet
Central Devon
Dartford
Christchurch
Chingford & Woodford Green
Derby South
Crawley
Crewe & Nantwich
Don Valley
Colchester
Croydon Central
Dudley North
Coventry South
Croydon North
Dudley South
Cunninghame South
Dagenham & Rainham
Dunfermline
Delyn
Derby North
Ealing, Southall
Dumfries and Galloway
Derbyshire Dales
East Kilbride
Ealing Central & Acton
Devizes
East Surrey
Edinburgh East
Doncaster Central
Eastbourne
Erewash
Dundee City
Eastwood
Exeter
Dundee City West
Epsom & Ewell
Garston & Halewood
Easington
Finchley & Golders Green
Glasgow Anniesland
East Devon
Folkestone & Hythe
Glasgow Cathcart
Edinburgh Central
Forest of Dean
Glasgow Kelvin
Edinburgh Northern and Leith
Glasgow Provan
Gravesham
Edinburgh Pentlands
Glasgow Shettleston
Great Grimsby
Edinburgh Western
Glasgow Southside
Greenwich & Woolwich
Edmonton
Gloucester
Hackney South & Shoreditch
Ellesmere Port & Neston
Halesowen & Rowley Regis
Harrow West
Elmet & Rothwell
Halton
Harrogate & Knaresborough
Enfield North
Hamilton, Larkhall and Stonehouse
Hammersmith
Enfield, Southgate
Harlow
Hampstead & Kilburn
Erith & Thamesmead
Heywood & Middleton
Hendon
Gateshead
Hornchurch & Upminster
Hertsmere
Glasgow Maryhill and Springburn
Jarrow
Hexham
Glasgow Pollok
Kingston Upon Hull East
Hitchin & Harpenden
Gower
Kingswood
Inverness & Nairn
Grantham & Stamford
Knowsley
Kenilworth & Southam
Great Yarmouth
Labour Party of Northern Ireland
Leicester East
Greenock and Inverclyde
Lancaster & Fleetwood
Liverpool Riverside
Hackney North & Stoke Newington
Leigh
Loughborough
Halifax
Liverpool, Walton
Macclesfield
Harborough
Liverpool, West Derby
Manchester Withington
Harrow East
Maidenhead
Morley & Outwood
Hartlepool
Makerfield
Old Bexley & Sidcup
Havant
Manchester Central
Ogmore
Hayes & Harlington
Mansfield
Newcastle East
Hemel Hempstead
Mid Sussex
Normanton, Pontefract & Castleford
Hemsworth
Mid Worcestershire
Northampton South
Holborn & St Pancras
Midlothian South, Tweedale and Lauderdale
Northampton North
Hornsey & Wood Green
Middlesbrough
North East Fife
Horsham
Morecambe & Lunesdale
Norwich South
Ilford South
New Forest West
Portsmouth South
Isle of Wight
Newcastle-Under-Lyme
Pendle
Islington North
North Swindon
Reigate
Islington South & Finsbury
North Tyneside
Renfrewshire South
Kensington
North West Leicestershire
Rochford & Southend East
Kilmarnock and Irvine Valley
Oldham West & Royton
Romsey & Southampton North
Kingston Upon Hull North
Paisley
Runnymede & Weybridge
Leeds East
Pontypridd
Rutland & Melton
Leeds North East
Poplar & Limehouse
Saffron Walden
Leeds North West
Pudsey
Selby & Ainsty
Leeds West
Redditch
Sleaford & North Hykeham
Leicester South
Rochester & Strood
Shipley
Lewisham West & Penge
Romford
Sittingbourne & Sheppey
Lewisham, Deptford
Ruislip, Northwood & Pinner
South Dorset
Leyton & Wanstead
Rutherglen
South West Surrey
Linlithgow
Sefton Central
South West Norfolk
Luton North
Sheffield, Brightside & Hillsborough
Southend West
Sheffield South East
St Albans
Manchester, Gorton
Slough
South Luton
Merthyr Tydfil & Rhymney
South Leicestershire
St Helen's South and Whiston
Mid Fife and Glenrothes
South Shields
Stevenage
Midlothian North and Musselburgh
South West Devon
Stoke Central
Motherwell and Wishaw
Southport
Surrey Heath
Newcastle Upon Tyne Central
St Helens North
Tewkesbury
Newport East
Stockton North
Thurrock
North Cornwall
Strathkelvin and Bearsden
Tiverton & Honiton
North Devon
Stoke-on-Trent South
Tooting
North Herefordshire
Telford
Totnes
North Norfolk
Torfaen
Truro & Falmouth
North Shropshire
Tunbridge Wells
Twickenham
North Somerset
Uddingston and Bellshill
Vale of Glamorgan
North West Hampshire
Wansbeck
Warley
Norwich North
Warrington North
Warrington South
Nottingham East
West Lancashire
Watford
Nottingham South
Wirral South
Westminster North
Oldham East & Saddleworth
Woking
Wimbledon
Perthshire South and Kinross-shire
Wolverhampton North East
Wirral West
Peterborough
Workington
Witney
Preseli Pembrokeshire
Worsley & Eccles South
 Yeovil
Preston
Wrexham
Richmond Park
Wyre Forest
Rugby
Salford & Eccles
Scarborough & Whitby
Scunthorpe
Sherwood
Shrewsbury & Atcham
Skipton & Ripon
Somerton & Frome
South Basildon & East Thurrock
South Derbyshire
South East Cornwall
South Northamptonshire
South Ribble
South Suffolk
South West Wiltshire
Southampton, Itchen
Southampton, Test
St Austell & Newquay
St Ives
Stalybridge & Hyde
Stratford-on-Avon
Sunderland Central
Sutton & Cheam
Swansea East
Swansea West
Thirsk & Malton
Thornbury & Yate
Tottenham
Uxbridge & South Ruislip
Wakefield
Wallasey
Walthamstow
Warwick & Leamington
Washington & Sunderland West
Wealden
West Ham
West Suffolk
Westmorland & Lonsdale
Wolverhampton South West
Wycombe
Wythenshawe & Sale East
Ynys Mon
More from LabourList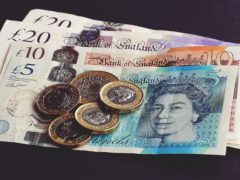 News
Labour has outlined a plan to reform the national minimum wage to ensure that it is in line…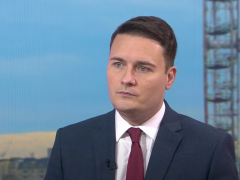 News
Wes Streeting has warned that many people will be "plunged into poverty" as a result of the rising…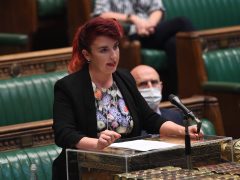 News
Louise Haigh has accused Grant Shapps of being "clueless" about how bad disruption is on Avanti West Coast…