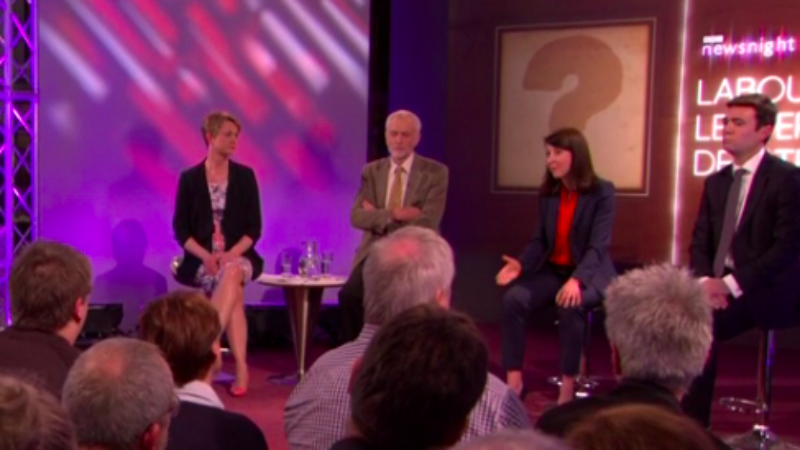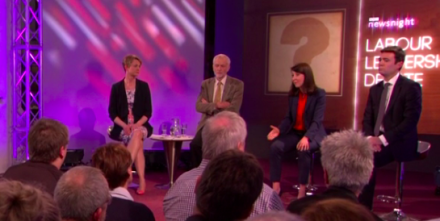 The Andy Burnham, Yvette Cooper and Liz Kendall leadership campaigns have sent a joint letter to Labour's general secretary Iain McNicol to raise concerns they share about how the election is being conducted. The letter has been given to LabourList by one of the campaigns, and can be read in full below.
The letter is signed by three Labour MPs who act as representatives on behalf of each campaign: Michael Dugher (Andy Burnham), Vernon Coaker (Yvette Cooper) and Toby Perkins (Liz Kendall). It has not been co-signed by Jeremy Corbyn's campaign.
The letter follows up on issues raised at yesterday's meeting between individuals from the respective leadership campaigns and party figures. They raise concerns that they will not be updated throughout the final weeks with lists of members who have voted, meaning that they would waste time canvassing people whose votes have already been cast.
There is also the issue of cross-checking registered supporters' names with the electoral register; those not on the register are not eligible to vote in the contest. However, the party will not hand over contact details until the supporters have been verified, despite only a small number of names likely to be taken off the list. The campaigns' concern is that people vote very quickly after receiving their ballot, and they want as much time as possible to contact all voters before then.
It is understood that some trade unions may not have handed over their supporters' details until late in the registration process, and could hand over contacts to their preferred candidate days before the other campaigns receive the data. With most trade union endorsements, this scenario would help Jeremy Corbyn most.
UPDATE: A source on the Corbyn campaign has assured LabourList that they do not get early access to any of the data from trade unions. Trade unionists who sign up to vote are not sharing their data with their unions' preferred candidate, but with the party centrally. Corbyn's campaign was also not approached by other campaigns about these issues.
You can read the letter in full here:
Dear Iain
We are writing following the meeting with campaign teams yesterday morning.  There are two issues we wish to follow-up on.
Lists of members/registered supporters/affiliated supporters
We are concerned we will only receive accurate lists in around 10 day's time, which hinders each campaign's effort. It would appear unreasonable for an election to be taking place without the provision of a full list of voters. If you are sharing the information with ERS, then it is reasonable for the campaign teams to also be provided with it. It was mentioned in the meeting that the data could contain individuals who have not been fully validated, however, if ERS are able to use this data then I believe the campaign teams should also be able to use it, on the understanding that individuals may later be excluded. We believe it is essential that campaign teams have maximum ability to contact potential voters, especially as the affiliated supporters data is likely to be made available to candidates who have the respective union support. This would not be a level playing field for all candidates. We would ask that the Procedures Committee consider making this data available to campaign teams 48 hours before it is provided to the ERS. It is likely that people receiving their ballot details will vote within 48 hours of receiving them and so campaign teams will be hugely disadvantaged if they are not in receipt of the data until some 5 days later.
Lists of members still to vote
We also feel it would be reasonable to provide lists of members, affiliated supporters and registered supporters who have voted. This will help us focus our effort on voters who have yet to cast their ballots. It would also mean that we are not calling members who have already voted.
We understand the Procedures Committee is in the tomorrow and believe that these are important agenda items for discussion at that meeting. We would be grateful if you would ensure this email is tabled at the meeting, and would ask for a response afterwards.
Kind regards
>Michael Dugher, Toby Perkins, Vernon Coaker
More from LabourList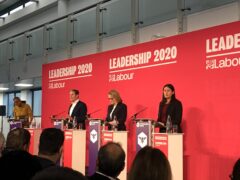 Comment
The field of Labour leadership candidates has been narrowed to three, after Emily Thornberry on Friday failed to…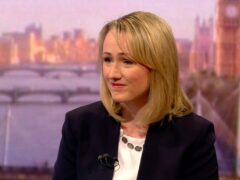 Video
The Andrew Marr Show Angela Rayner rejected Richard Burgon's idea of balloting members on military action, and declined to…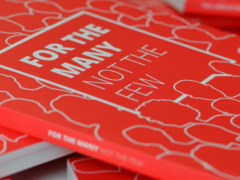 Comment
The 2019 general election was a rude wake up call for the Labour Party. Despite a progressive manifesto,…