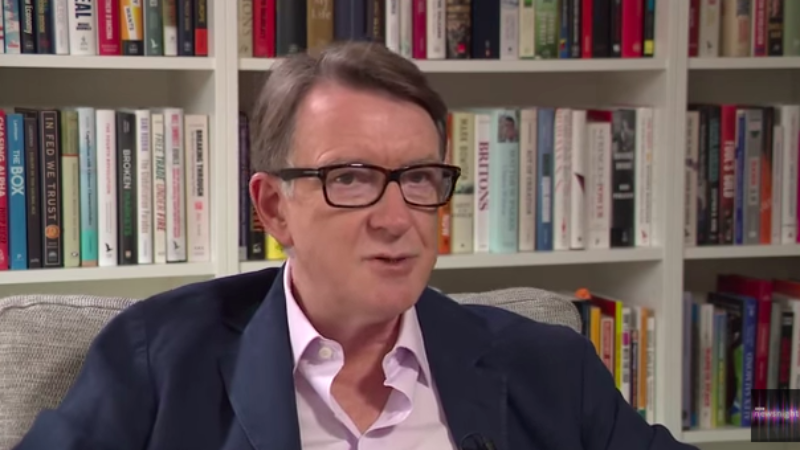 Peter Mandelson has argued that Labour is in "mortal danger" .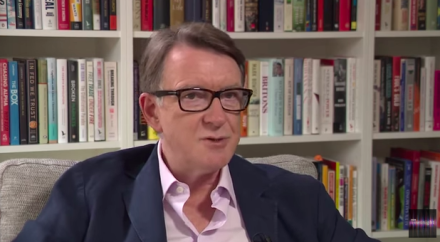 In an article in the Financial Times (£), the former cabinet minister and Labour campaigns director has warned against a Jeremy Corbyn victory. If the Islington North MP wins the leadership election, "that would be a very bad outcome for anyone who cares about fairness in our society or Britain's place in the world", Mandelson writes.
Mandelson has called for a tightening of the rules over the leadership election next time Labour choose a new leader. The new system means that members of the public are able to sign up as supporters for £3. If they make it through the party's vetting process – which aims to ensure that supporters identify with the party's values and weeds out members of other political parties – they are entitled to a vote in the leadership election.
He has argued this news system has let in some "wreckers from outside the party".
Mandelson argues that Labour's young generation of "Labour reformers" must lead the fight back against the rise in support for Corbyn. He urges them to "close a faultiline" between Blairites and Brownites to "regain the mainstream of the country" and "rebuild the broad centre ground of the party".
He praises the group Labour for Common Good set up by Chuka Umunna and Tristram Hunt, which the two say they set up for MPs to discuss problems the party and country face. Mandelson calls this a "fresh progressive alliance". He sees this as a potential way for Labour to read out to "progressives who regard themselves as 'blue' rather than 'new' — those in the Labour family who stress the place of national and local identity, of traditional culture and language in our politics."
More from LabourList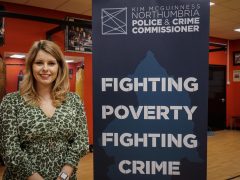 Comment
A sad truth that we all must accept: the best time to eradicate poverty is always a generation…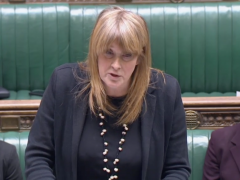 News
Labour's Sarah Jones has described a government statement on the Metropolitan Police as "incredibly weak" after the force…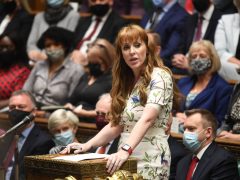 Comment
It was the turn of Angela Rayner and Dominic Raab to face off at the despatch box this…