In 1963 JFK prepared (but never got to deliver) a speech attacking 'voices preaching doctrines which apparently assume that … vituperation is as good as victory.' Reading that last phrase recently I knew immediately what he meant.
Years ago, after the 1980 local elections in the wake of Thatcher's victory, there was a view in some quarters that, even when we won control locally, we should remain in opposition to 'teach the electorate a lesson'. The idea was that if people were made to suffer a little they would soon come to their senses and vote Labour again. In practice we took power wherever we could but the debate was an early indicator of what was to come.
In fact, of course, it was not our electorate who had the hard lesson to learn. It was those of us who thought principles were more important than reality, especially when the harsher realities were somebody else's to endure.
I say 'us' because in those days that included me. I supported Tony Benn and Michael Foot. I applauded the 1983 manifesto. I voted against the expulsion of Militant. When Neil Kinnock later abandoned unilateralism in the teeth of a conference decision to retain it I came the closest I have ever been to tearing up my Party card.
And yet as a local councillor I could not help but grasp that my preference for purity over pragmatism was more of a problem for the people I was representing than for me. Had I failed to pay the poll tax the consequences would have been a fine and the loss of public office; for the people who came to see me at my surgeries and who couldn't pay it was an abyss of poverty and debt.
What's more, Militant was much more of a problem for us than I had anticipated. It's easy to forget quite how unelectable we were during that time. We were at war with the world, but most of all with ourselves. It took the shock of the 1992 defeat finally to bring enough of us to our senses to make real change possible, and even then we only just tolerated it.
People say that we are heading for Eighties Mark 2, but I'm not so sure. We lost in 1979 after a decade of electoral uncertainty, uneasy deals with other parties, and industrial unrest. Now we are feeling what perhaps we should have felt in 2010, when we lost after thirteen years of stable Labour government. The sheer scale of what has happened is almost too much to take in, or, indeed, to bear.
The politics of losing is hard, and the mountain we have to climb to win again is harder still. In 1979 we believed that we would sweep back into power; in 1983 we felt numb with incredulity rather than grief. Now we are starting to think again that losing from the left might be preferable to winning any other way, forgetting anew that it is not we who will have to suffer the consequences. Vituperation is becoming both more attractive and much more fun than victory.
After more than forty years in the Labour Party and a lifetime in politics I have come to the conclusion that actually victory matters more than almost anything else. It is what we were founded for, and what we have to do if we are to survive. It is simply not true that it is better to lose than to compromise. It is not true that leaving people to George Osborne's tender mercies is preferable to conceding one iota of principle. It is not true that we can lose, and lose, and lose again and remain a serious political party.
And it is not true, and has never been true, that vituperation is as good as victory. Vituperation is our refuge when we have failed; victory is what we owe to the people we represent, the people who depend on us, the children who will have to grow up enduring the society our failures will have helped to create. In the end, to retreat from victory is the greatest betrayal of all.
More from LabourList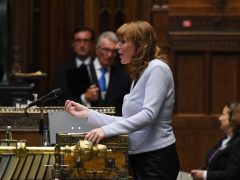 News
Angela Rayner has said Boris Johnson was either "negligent or complicit" over the sexual misconduct allegations made against…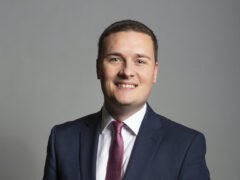 Comment
This weekend, I marched through the streets of Tredegar to celebrate the memory of Nye Bevan. It was…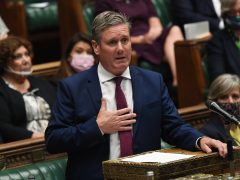 Daily email
"It's realistic." That was Emily Thornberry's assessment of Keir Starmer's announcement yesterday that a Labour government would not seek to…