No, the old Clause IV should not be brought back. Its language is obscure. It does not describe life in the 21st century. Hugh Gaitskell tried to amend it and failed. Harold Wilson didn't bother (like taking Genesis out of the Bible, he said). He proposed a different route – "white heat" – for modernising the economy. John Smith got cross with Jack Straw when he suggested changing Clause IV. Then Tony Blair finally did remove it, largely for symbolic and theatrical reasons. No one thought Labour was going to nationalise everything. But the "Clause IV moment" had been achieved.
So let's not get stuck in a dead-end conversation about what "the best obtainable system of popular administration" might mean. Because in wiping out the old Clause IV something more important was lost – seven words that do not generally receive much attention when this debate comes round.
Those words are: "the workers by hand or by brain".
For all the shining modernity of the new Clause IV that crucial old thing called work got left out. The new Clause IV contains a less than specific reference to "endeavour". But the world of work does not get a mention.
With hindsight, this was a bad mistake. The Labour Party – the party of work – excised workers from its central text. Leading party figures have struggled for several years now to make a persuasive case about the record of the last Labour government. A legitimate criticism is that this government lacked political economy, upon which a simple story could have been told. There was too much investment and redistribution by stealth, not enough explicit description of what a modern, productive economy could look like.
Wage stagnation is a decade old. And Britain's productivity failings are deep-seated. The workers, by hand or by brain, have not had enough of a look in. If you want productivity to rise then workers, by hand or by brain, have to be allowed and encouraged to do more. Liz Kendall has had more to say about this than any other leadership candidate. But for the party it has all come a bit late.
While criticism of zero hours contracts may have struck home during the election campaign, what was Labour's positive alternative? (Indeed, what was the party's answer to those people who find such contracts an attractive option?) The papers are full of stories of casualised and insecure labour, the Uberisation of previously permanent jobs, waiters failing to receive their tips, Amazon warehouse workers having their every footstep counted, and the Labour Party says… what, exactly? 30 million people go to work full- or part-time every day. And yet we rarely talk about work and what it can mean for people, not just in terms of pay but also as a route to greater security and happiness at home in an uncertain world. Our politics as a whole are too full of aggregate economic data and bereft of practical and humane discussions about the quality of life, and working life in particular.
This is what a useful debate about "aspiration" could be based on. Andy Burnham has come closest to this when he talks about "helping people to get on in life". That is the start of a conversation, I think, that could reconnect voters with politicians, making the former feel that there might actually be a point to the latter.
In Peter Sellers' 'Party Political Speech' the vague waffling of the speaker is interrupted by the heckled question: "What about the workers?" The politician's answer is simply: "What about the workers, indeed, sir." But that is no answer. It remains a good and important question, however, and anyone seeking election should have a decent answer to it.
More from LabourList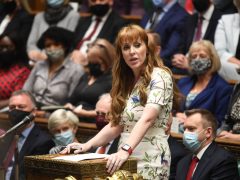 News
Angela Rayner has accused Boris Johnson of "watering down the rules to save his own skin" after the…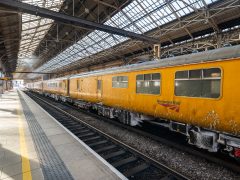 Comment
Network Rail, the company that owns and maintains Britain's railway infrastructure, has recently announced plans to cut over…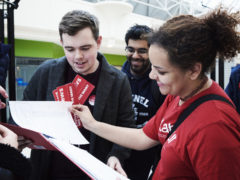 Daily email
The leadership of Momentum, elected in 2020 on the 'Forward Momentum' platform, promised change. And they now reckon they've…