Yvette Cooper will today say that Britain must play its part in the dealing with the refugee crisis across Europe.

In a speech today the Labour leadership contender will argue for Britain to be involved in more search and rescue operations, tackling trafficking and supporting refugees.
"This has become a humanitarian crisis on a scale we have not seen on our continent since the Second World War. Yet we seem paralysed to respond", she will say.
Cooper will argue that "too little" is being done to help asylum seekers and refugees. She will say that politicians, the media, campaign groups and civil society must outline the different between asylum seekers and immigrants. We are "stuck talking about immigration when this is about asylum instead", the leadership contender will argue.
It's thought over 2,500 people have died trying to cross the Mediterranean this year.
The shadow home secretary will argue for an immediate increase in resources to countries in Europe where refugees arrive, including funding the UN to oversee the process of asylum assessment.
Cooper will outline her plan for Europe-wide co-operation to respond to the refugee crisis, which she will urge Theresa May to argue for at a Interior Minister meeting in two weeks time. Her proposals include providing support for well resourced sustainable asylum processing centres in Greece, Italy, Hungary, Spain, North Africa; increasing aid in Jordan, Lebanon and Turkey and co-ordinated action against human trafficking.
Cooper will say:
"In the last week alone we have witnessed terrible tragedies – people suffocating to death in food lorries, drowning trapped in the hold of a sinking boat. We cannot carry on like this.
"Too little is being done to help – to assess asylum claims and support refugees, to stop the evil trafficking trade, to prevent illegal or dangerous journeys, to rescue those in peril on the sea.
"Europe has to work together to help – just as we did in generations past. We should be strong enough and resilient enough to rise to the challenge not turn our backs."
More from LabourList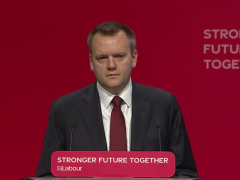 Comment
Below is the full text of the speech delivered by Shadow Home Secretary Nick Thomas-Symonds to the annual…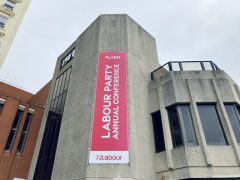 News
Delegates at the Labour Party annual conference in Brighton have passed a batch of policy motions today on…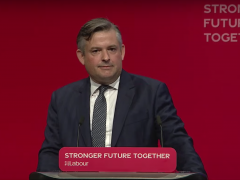 Comment
Below is the full text of the speech delivered by Shadow Health Secretary Jonathan Ashworth's speech to the…