Jeremy Corbyn has begun putting together his frontbench since Sunday. He's been meeting with MPs firm up who'll go where. We're be running  a liveblog with updates of who's been offered and accepted a job and who is out.
08.55: Wayne David MP for Caerphilly has been reappointed to the Shadow Justice Team. David was who was formerly PPS to Ed Miliband Shadow Minister for Political and Constitutional Reform.
07.56:  Sharon Hodgson MP for Washington and Sunderland West will stay in the Shadow Education team and cover the Shadow Children's brief. Her responsibilities will include SEN, adoption and fostering, child protection and safeguarding.
17.58: Pat McFadden will stay on as Shadow Europe minister after receiving assurances that Labour will campaign for an In vote in the EU referendum, according to Patrick Wintour.
However, it was failure to receive these assurances that stopped Chuka Umunna taking up a Shadow Cabinet position on Sunday night. Were Umunna and McFadden told different things?
17.02:Will we get a full list at some point tonight? The reshuffle is clearly taking longer than it should, with some posts announced last night. LabourList knows of several MPs who have turned down roles, and it seems some have turned down jobs in areas they do not want to work. The spoke in the works may be that they are trying to get the most reluctant MPs on board first. As Conor Pope reported in this morning LabourList email:
The reshuffle should start up again today, with the junior shadow roles being filled up. The leader's office are determined to prove their commitment to broad discussion within the party, and I understand they are going to great lengths to ensure that more moderate MPs are aware there are jobs for them. One problem they may face is in the whips office, where it sounds like very few of the current team are willing to stay on. The party said yesterday that they expect the full frontbench to be confirmed by the end of the week.
You can sign up to the daily email here.
15.52: Just got word that it is Shadow Chancellor John McDonnell, rather than Jeremy Corbyn, who is doing most of the ringing around of MPs to discuss the reshuffle today. Corbyn may be tied up with other things, but this is a departure from the style of previous leaders, who tended to conduct this sort of thing themselves.
13.52: Emily Thornberry confirmed last night that she would be returning to the frontbench as Shadow Employment Minister.
13.40: Another one from this morning. Sarah Champion, another 2012 by-election victor, has been made Shadow Minister for Preventing Abuse. She has been widely recognised for her campaigning in support of victims of child abuse, and headed up a cross-party investigation into the effectiveness of current legislation in tackling child sexual exploitation and trafficking.
Thursday, 11.49: The reshuffle for junior roles is now underway, with Steve Reed confirming earlier this morning that he had accepted the role of Shadow Minister for Local Government. Reed was leader of Lambeth Council for six years before being elected as MP for Croydon North in a 2012 by-election. On Twitter, he said:
15.02: Thom Brooks Professor of Law & Government got in touch to point out that post of Shadow Immigration Minister seems to have been abolished. David Hanson had served as Shadow Immigration Minister since 2013.
13.00: You can see the full Shadow Cabinet here. Maria Eagle takes Defence, Trickett does go to DCLG (see 11.13) and Owen Smith to Work and Pensions. At a glance, only one Liz Kendall supporter: Gloria De Piero in Young People and Voter Registration brief.
12.50: Lisa Nandy has been given Shadow Energy and Climate Change, following Caroline Flint's resignation (see 11.20).
12.43: Corbyn's camp have made a statement reacting to criticism that all of the Great Offices of State shadows (leader, Home Office, Foreign Office, Exchequer) have gone to men. They say that they do not agree with the definitions of Great Offices, which are now outdated:
"For Labour our proudest achievement is the creation of NHS. We are the party that delivered comprehensive education. We are the party that founded the Open University, and that established and will defend trade union and employment rights.
The so-called 'great offices of state' as defined in the 19th century reflect an era before women or workers even had the vote, and before Labour had radically changed the state."
This is the line Conor Pope reported in this morning's LabourList email. He said: "For his critics, this is irrefutable fact: the Great Offices of State are the big jobs, and they have been handed out to men. But for Corbyn and many of his supporters, the idea that some jobs are more prestigious than others based on age-old convention is a fairly alien concept. They argue that briefs such as Health (Heidi Alexander) and Education (Lucy Powell) are equally important, no matter what anyone says." You can sign up to receive the daily email here.
11.20: Caroline Flint has stepped down from the Shadow Cabinet, having served as Shadow Energy Secretary under Ed Miliband. The deputy leadership candidate had a conversation with Chief Whip Rosie Winterton yesterday but did not want to go public with her decision until the reshuffle was underway. She says she has "decided I can best support the Labour Party and the leadership from outside the Shadow Cabinet."
Flint adds that she hopes her work from the backbenches "will be helpful to Jeremy, the Shadow Cabinet and the Labour Party as we rebuild over the next five years".
11.13: News reaches us that Jon Trickett will be taking Communities and Local Government Questions for Labour in the House at 14.30. As we understand it, this is not a confirmation that he will be taking the Shadow DCLG role.
09.46: As we thought, Lucy Powell has been confirmed as Shadow Education Secretary. Powell was formerly Ed Milibands Chief of Staff before becoming the MP for Manchester Central in a 2012 by-election.
07.54: Ian Murray, Labour's only MP in Scotland, has confirmed that he will be staying in the position of Shadow Scottish Secretary.
00.55: Sounds like there might not be any more appointments until the morning. These are the positions 100% confirmed so far:
Leader
Jeremy Corbyn
Shadow Chancellor
John McDonnell MP
Shadow Chief Secretary to the Treasury
Seema Malhotra MP
Shadow BIS and Shadow First Secretary of State
Angela Eagle MP
Shadow Home Secretary
Andy Burnham MP
Shadow Foreign Secretary
Hilary Benn MP
Shadow Health Secretary
Heidi Alexander MP
Shadow Lord Chancellor, Shadow Secretary of State for Justice
Lord Falconer of Thoroton
Shadow DFID
Diane Abbott
Others that look safe bets are Lucy Powell to Shadow Education, Chris Bryant to Shadow Leader of the House, and Michael Dugher to Culture, Media and Sport. Some rumours that Owen Smith will be Work and Pensions, and Gloria De Piero will get Defence.
00.40: Had been trying to get confirmation of Chris Bryant to Shadow Leader of the House, and seems safe to say now.
But now that Diane Abbott isn't at Communities and Local Government, and Emma Reynolds has very much resigned… who will be taking the questions at 2.30 tomorrow afternoon?
00.26: Sources saying the Shadow Cabinet will be majority women, as rumours say that Gloria De Piero will be the new Shadow Defence Secretary.
00.20: Labour have just confirmed that Diane Abbott has gone to Shadow International Development, not Local Government as reported earlier.
00.10: We're still going – Angela Eagle is now Shadow First Secretary of State, making her effectively Corbyn's parliamentary deputy. Means she will face Osborne at PMQs when Cameron is away (unless Corbyn's reported new plans for PMQs changes this).
We're still waiting for DWP (Owen Smith is a new rumour, and makes sense when Woodcock doesn't) and, notably, Defence.
23.35: Lucy Powell has been promoted to Shadow Education Secretary. New MP Catherine West is tipped for Shadow International Development and, remarkably, Progress Chair John Woodcock has been rumoured for Shadow Work and Pensions.
23.30: A source tells LabourList that Maria Eagle, Shadow Environment, Food and Rural Affairs, may no longer have a place in the Shadow Cabinet.
23.06: Andy Burnham's leadership campaign chair Michael Dugher is the new Shadow Culture, Media and Sport Secretary. He's currently one of few MPs in the new Shadow Cabinet from outside of London, and replaces Chris Bryant.
22.51: Diane Abbott is Shadow Communities and Local Government Secretary. She will likely face her first test at the despatch box in her new role tomorrow at 2.30pm. Update – Labour now say Abbott is Shadow International Development.
22.48: Corbyn has pledged a 50/50 gender split in his Shadow Cabinet, but will receive criticism for having four men shadow the Great Offices of State (leader, Home, Foreign and now Chancellor). It is the first time Labour have not had a woman in one of these roles since 2006.
The leader's team may point to Heidi Alexander at Shadow Health – a role many in the Labour Party take just as seriously – but they will likely have to do some firefighting on this front tomorrow.
It is also interesting on a political level that McDonnell, one of Corbyn's closest allies on the hard left of the party, was given the nod over soft left Angela Eagle, who was considered for the role. There are rumours that some approached about Shadow Cabinet roles said they would only accept if McDonnell was not given the job, and it indicates that Corbyn intends to take as tough an anti-austerity stance as possible.
22.35: Three new posts have just been announced, including John McDonnell as Shadow Chancellor. Angela Eagle, who had been tipped for the role, replaces Chuka Umunna at Shadow Business, Innovation and Skills, and Seema Malhotra becomes Shadow Chief Secretary to the Treasury.
22.20: Don't expect the reshuffle to be over soon. We understand that "talks continue" for many of the jobs including, by the sounds of it, Shadow Chancellor…
22.03: Surely this EU thing (see 21.45 update) can't be a coincidence? Emma Reynolds, who has resigned, is now tweeting about it too.
21.58: Burnham and Benn both confirmed by the party now. Heidi Alexander is promoted to succeed Burnham at Shadow Health, Charlie "I'm going to my car" Falconer stays on as Shadow Justice Secretary, and Vernon Coaker replaces Ivan Lewis as Shadow Northern Ireland Secretary.
Alexander and Falconer both supported Burnham, while Coaker was a Cooper backer. Coaker was previously in the Shadow NI role before Lewis (between 2011-13), so should be well prepared for the brief as the political crisis there unfolds.
21.50: Andy Burnham new Shadow Home Secretary, Hilary Benn stays on as Shadow Foreign Secretary – according to BBC Political Editor Laura Keunssberg.
21.45: Mary Creagh has now confirmed that she has resigned from the Shadow Cabinet (after plenty of speculation). She's tweeted that she's just spoken to Corbyn, presumably as part of his ring around for the reshuffle, and will return to the backbenches to campaign on an EU 'In' vote, the Syria refugee crisis and for her constituents.
It seems notable that Labour's position on an EU referendum has now come up twice from resigning frontbenchers. Will it become the sticking point for a rebellion later?
21.37: There have been reports for hours that Ian Murray, as the only Labour MP in Scotland, will continue to serve as Shadow Scotland Secretary. Seems to be confirmed now, and will probably be the least surprising announcement of the night.
20.28: Steve Bassam, chief whip in the Lords, is also staying on. Both that role, and Labour leader in the Lords, are elected by the Labour peers group. Both Lord Bassam and Baroness Smith have confirmed they are staying on in their jobs.
20.25: With a day of parliament tomorrow, it seems Corbyn will need to fill many positions tonight in time for tomorrow's Commons debates.
Umunna had confirmed earlier that he was prepared to take on the anti-trade union bill from the frontbench tomorrow (it is scheduled for 3.30pm) but a source close to him now says that they believe it is unlikely to happen. This means a new Shadow BIS will be needed by then, and Corbyn will also need to fill the role of Shadow Communities and Local Government by 2.30pm.
19.59: Chuka Umunna has left his role as Shadow Business Secretary by "mutual agreement" after a conversation with Jeremy Corbyn earlier today. In a statement, Umunna says "there are a number of key points of difference on policy" between him and the new leader, and that it would be "difficult to abide by the collective responsibility" if he stayed in post.
In particular, Umunna says he was concerned that Corbyn would not make assurances that he would campaign to keep the UK in the EU. He said:
"It is my view that we should support the UK remaining a member of the EU, notwithstanding the outcome of any renegotiation by the Prime Minister, and I cannot envisage any circumstances where I would be campaigning alongside those who would argue for us to leave – Jeremy has made it clear to me that he does not wholeheartedly share this view."
19.24: Lord Falconer, who replaced Sadiq Khan as Shadow Secretary of State for Justice was seen leaving Parliament but refused to say whether he'd met with Corbyn. Does that mean he's staying put or he's on the way out?
19.12: Could Emily Thornberry be back in the shadow cabinet? She lost her position prior to the election but as the MP in the constituency neighbouring Corbyn, the two are relatively friendly. It's been touted that she could serve as shadow Justice Secretary and it seems she wouldn't turn down the position:
18.45: So far it's been confirmed that Rosie Winterton, Opposition Chief Whip will remain in her post. While Ivan Lewis, who was Shadow Northern Ireland Secretary, has been sacked. Lewis offered to stay in the position but said that Corbyn has decided to go with someone else.
Also staying in their post is Baroness Angela Smith, Shadow Leader of the Lords.
Other positions that we know are free following resignations yesterday are Shadow Education Secretary, Shadow Secretary of State for Work and Pensions, Shadow Home Secretary, Shadow Secretary of State for Communities and Local Government, Shadow Minister for Care and Older People and Shadow Chief Secretary to the Treasury. It's also thought that Corbyn will appoint a new shadow chancellor – Chris Leslie, who looks like he's still currently in the post, has said on numerous occasions that he wouldn't serve under Corbyn. This could be between Angela Eagle and Corbyn's confidante, John McDonnell.
More from LabourList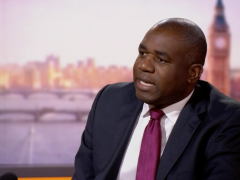 News
The Andrew Marr Show Shadow Justice Secretary David Lammy confirmed that Labour wants students to be able to return…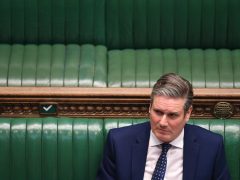 News
The Labour Party has overtaken the ruling Conservatives in polling on voting intention for the first time since…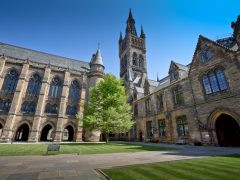 Comment
Over the past few weeks, students from across the UK and further afield have been either returning, or…