By Liam Byrne MP, Shabana Mahmood MP and Cllr Caroline Badley
Labour's path back to power is hard – and it'll be harder still without a majority in England. So we've spent the summer figuring out the route-map to win back England.
We've talked to voters and party activists in seats we lost and key seats we should have won. We've debriefed PPCs and party activists in cafés and pubs and gone to colleges to hear from young voters.
Our argument is simple. We can't fight injustice and inequality without power. But to win power in England we've got to recognise a new England is taking shape around us. With new needs and new opportunities. If we're to offer a better, kinder fairer future then we, Labour, need to change to win.
The last time we won a majority of English constituencies was 2005. We now need 106 more seats on a swing of 11.5%. A tall order. So we have to address the reasons why we lost. What we heard was blunt.
Voters simply did not know who we stood for. "I don't know [who Labour] stands for anymore' said one Watford voter, "I don't know if they know what they are about anymore.""Labour used to stand up for working class people" a Derby voter told us "but it has lost its way."
All too often we're uncomfortable talking about our English identity – when voters want us to be more patriotic. We seem to suffer a form of self-flagellating amnesia about our record. We're simply not trusted with public money and we've not grasped the enormity of radical change in the workplace, the huge rise in self-employment and enterprise. We have little to say about how we'll create better jobs to replace the ten million British jobs set to be wiped out by technology in the next 20 years. The way we talk about public services belongs to the 20th century, not the 21st.
Worse, we've not built a broad appeal to the people. We were much too narrow. We had little to say to older voters – while the Tory majority amongst pensioners rose to over 2 million votes. We struggled to connect with people who were doing OK, 'living in the new build estates', as one party activist put it. All too often we failed to talk to young people in a language that works – and we left the conversation much too late. And finally, our ground game, was simple out-classed. We had millions of 'transactional conversations' when voters wanted a party more serious about building a relationship.
So what next? For the first time, we set out the ten ways Labour has to change. To win back that majority to change the country.
We've got to start by being clear about who we stand for, be consistent, bold and proud of our roots and our purpose: to fight injustice. We have to embrace not dodge the politics of English identity – and reclaim Englishness. We need to clear up our story about our record – and stand proud of it. Perhaps we argue yes – we made mistakes – but we got it at least 70% right, changed our country for the better and stopped a worldwide recession becoming a global depression.
We need to weave a fundamental respect for taxpayers' money throughout our language, our narrative and our political mission – and talk in simple language about what our plans mean for spending. We need to become the party of high-tech jobs, entrepreneurs and the self-employed, and create a new, bold, visionary plan for public services in the digital age.
Crucially, we need to radically broaden our appeal. We stand up the vulnerable, for those without privileges, for those who've suffered a malign turn of fate. But win 106 seats in England we need more: we need a new plan for older voters, many of whom now work and many of whom hunger for a return to the contributory principle in our social security system. We need policies for those doing well – the voters who live in the 'new build estates' in seats like Milton Keynes. And we need to change the way we campaign amongst young people – and start the conversation long before polling day. Standing for the majority should not and must not compromise our passion to tackle injustice.
Finally, our ground game needs to come into the 21st century. No more 'transactional conversations' when what voters respect is a relationship.
We don't believe that England is a Tory country. We believe we can win with a plan that is authentic Labour, radical and credible. We cannot let this new England stay Tory. Our instruction to deliver is clear. Change or lose. So let's get on and change.
Red Shift is Liam Byrne, Shabana Mahmood, Heidi Alexander, Nic Dakin and Caroline Badley. www.redshiftlabour.co.uk. Looking for a New England will be launched at 10am on Monday with LabourList at party conference.
More from LabourList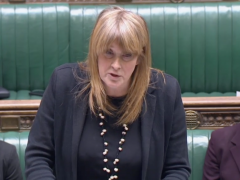 News
Labour's Sarah Jones has described a government statement on the Metropolitan Police as "incredibly weak" after the force…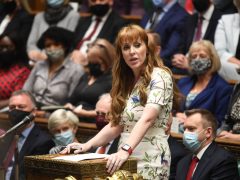 Comment
It was the turn of Angela Rayner and Dominic Raab to face off at the despatch box this…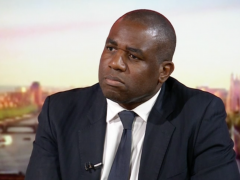 News
David Lammy has apologised to British Airways staff for condemning industrial action being taken by the Unite members…