Sadiq Khan has won the election to be Labour's candidate for London Mayor.
The former shadow justice minister was pitted against Tessa Jowell in the final round of voting (the results of each round are listed below) – he triumphed with 59% of the vote to Jowell's 41%. It was thought that it would be a close race between the two, but Khan won a sizeable victory over the former Olympics minister.
Khan said that he was "overwhelmed and deeply humbled" by the result and was determined to "repay faith" put in him by Labour supporters in London by winning the London mayoral race next May.
114, 839 people were eligible to vote,  87,954 used their vote in the contest. It came down to the final round of voting – in the lowest scoring candidate is eliminated and their results are distributed among other candidates until one reaches 50%. The final three in the race were Khan, Jowell and Diane Abbott – who finished a strong third.
First round: Tessa Jowell 26,121 (29.7%) , Sadiq Khan 32,926 (37.5%), Diane Abbott 14,798 (16.8%), David Lammy 8,255 (9.4%), Christian Wolmar 4,729 (5.4%), Gareth Thomas 1,055 (1.2%)
Second round: Tessa Jowell 26,406 (30.1%), Sadiq Khan 33, 141 (37.8%), Diane Abbott 14, 891 (17%), David Lammy 8, 392 (9.6%), Christian Wolmar 4, 927 (5.6%)
Third round: Tessa Jowell 27,272 (31.3%), Sadiq Khan 34, 813 (40%), Diane Abbott 15,878 (18.2%), David Lammy 9,147 (10.5%)
Fourth round: Tessa Jowell 29, 785 (34.6%), Sadiq Khan 38, 440 (44.7%) , Diane Abbott 17, 784 (20.7%)
Fifth round: Tessa Jowell 33, 573 (41.1%), Sadiq Khan 48,152 (58.9)
The announcement was made in the Royal Festival Hall in Central London. It hasn't yet decided who the Conservative candidate Khan will face next year, but it's thought that MP for Richmond, Zac Goldsmith will be the chosen contender.
Update: If he wins the mayoral contest next May, Khan has confirmed that he will step down as the MP for Tooting. At the event today, Khan made the following speech:
"I am deeply humbled to have received the support of tens of thousands of Londoners.
"I am determined to repay that trust by winning the Mayoral election next May, and making a real difference to Londoners lives.
"London gave me and my family huge opportunities. A council house so we could save for a deposit to buy our own home. A secure job for my dad as a bus driver. A great education for me and my siblings, affordable university places and good quality apprenticeships.
"As Mayor I will provide more opportunities for all Londoners.
"My priorities for Londoners are clear. An affordable and secure home to rent or buy. More jobs with higher wages for the lowest paid. Making it easier to set up and run a successful business. Reducing the cost of commuting and making London's environment safer, healthier and less polluted."
Update: Commenting on Sadiq Khan's selection as Labour's candidate for Mayor of London, Leader of the London Assembly Labour Group Len Duvall AM said:
"Congratulations to Sadiq Khan on his selection, I have no doubt that he will lead an exciting and energising campaign to win back the mayoralty in 2016.
"By the next election London will have faced eight years of drift and mismanagement under Boris Johnson. The capital is crying out for new leadership and a new direction and I know that Sadiq Khan and Labour members of the London Assembly will do everything possible to make that happen."
More from LabourList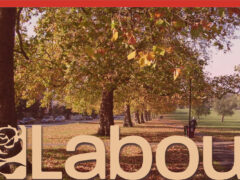 News
LabourList has been sent the following longlist for Labour's Streatham parliamentary selection by a reliable source: Bell Ribeiro-Addy…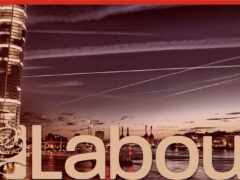 News
LabourList has been sent the following longlist for Labour's Vauxhall selection, confirmed by The New Statesman's Patrick Maguire:…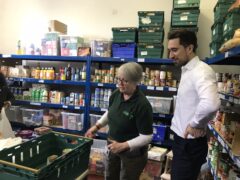 Comment
The UK is the sixth richest country in the world but, after almost a decade of government austerity,…