There's been a lot of talk about TTIP, the EU-US transatlantic trade agreement, in particular about the threat to our NHS and other public services. People talk of the hidden powers for transnational companies to sue governments in secret tribunals in TTIP but few realise that today is the first birthday of TTIP'S little brother CETA – the EU-Canada free trade agreement – which threatens to let corporate wolves prowl through the back door, when everyone's too busy barricading the front door, and bite holes in our democracy, public finances and public services.
That's why last week I introduced the International Trade Agreement Scrutiny Bill – to agitate parliamentary action and to help focus Labour on the urgent need to pull out CETA's sharpest teeth before Labour finds itself playing Little Red Riding Hood. Global companies can implement TTIP through the Trojan Horses of their Canadian subsidiaries in Europe. So the Labour Party needs to adopt a clear policy which continues to back trade but not at the cost of our sovereignty, economy and environment in a deal that would bind Britain for 20 years even if we voted to leave it.
Concerns about TTIP (the Transatlantic Trade Investment Partnership) have centred around privately held tribunals which would enable companies to sue governments for lost profit due to laws passed to protect citizens' health, environment, rights at work and public services. These "Investor State Dispute Settlements" (ISDS) can bite deeply. Tobacco giant Phillip Morris sued Australia and Uruguay for hundreds of millions of dollars over warnings on cigarette packaging. US fracking company Lone Pine sued Canada for $250m for a moratorium on fracking in Quebec. Dutch insurance company Achmea sued Slovakia for reversing health privatisation policies and US and European energy giants sued Argentina over a billion dollars for freezing energy and water prices. The list goes on but the UK Government says "don't worry no successful ISDS case has ever been brought against Britain". These are tame wolves and only bite the neighbours.
So hundreds of thousands of people across Europe have signed petitions against the ISDS provisions of TTIP and in response EU negotiators have put ISDS on hold for TTIP. The trouble is that they remain in CETA which has been signed off for ratification next year!
To help sound the public alarm bells I've managed to get articles entitled "EU DEAL WILL GIVE PASTIES A PASTING" in the SUN and "Cornish Pasties & Cumberland sausages could be made in North America under trade deal" in the Mirror. In short, the EU gives geographical protection for products like Champagne, Brie and Cornish pasties but such protection will not occur in future with CETA other than pre-specified exemptions none of which are British. If we need to enlist pasties and sausages to save our democracy so be it.
Meanwhile, the corporate lawyers negotiating the deal behind closed doors are busy watering down public protection in granting patents. For example, a drugs company that does seven successful trials and three unsuccessful ones will be able to hide the unsuccessful ones from the public and publicise the successful ones whilst covering its back with new provisions on trade secrets. Volkswagon has shown how corporations will put profit before public interest in its fixing of emissions testing so the last thing we need is to weaken freedom of information and hope for the best.
My Bill demands scrutiny and amendment of international trade agreements in the UK and EU Parliaments and has been sponsored by Labour, Tory, SNP, Plaid Cymru and Liberal Democrat MPs. These agreements, as they stand, would bind Britain for 20 years and mean our democracy would be undermined as foreign investors trump UK laws. Our small businesses, our famous British products and our environmental objectives would be steamrollered by big business.
Labour must be pro-EU and pro-trade but let's not trade our sovereignty, our liberty, our democracy into the pockets of multi-nationals
Geraint Davies is the MP for Swansea West and a Labour Member of the Council or Europe and European Scrutiny Committee
More from LabourList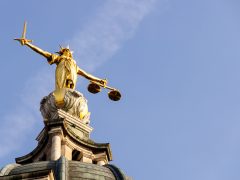 News
Labour has told the government that "rape victims cannot be left to wait decades for action" after official…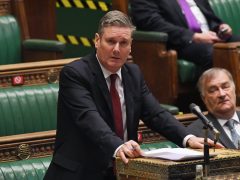 News
Keir Starmer is set to lose another of his closest aides as it has been confirmed that Chris…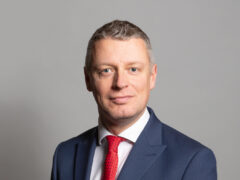 Comment
Extreme weather happening more often is an urgent sign that all is not well with our planet. We…