Very little was said during the Labour leadership contest about the future of our higher education sector, beyond the headline issues of student fees and finance. This is unsurprising, given that internal party elections are debated in terms of primary colours, rather than detailed policy questions. But Labour needs to start grappling with some of those detailed policy questions to provide both credible opposition and a credible alternative for government.
Of the few statements made about higher education, Jeremy Corbyn's commitment to abolishing tuition fees had the highest profile. It was also the most expensive and has the potential to let down those it seeks to help – despite its undoubted good intentions. As Nick Hillman, director of the Higher Education Policy Institute has argued: "If electing Jeremy Corbyn is a gamble for the Labour Party, it is also a gamble for higher education. His £10 billion commitment to abolish fees and revert to an early 1990s funding model would likely mean the reimposition of number controls, a hit on research funding and no spare money for other urgent priorities like part-time and postgraduate support."
It is true that tuition fees are never an easy or straightforward issue for politicians to grapple with. The Liberal Democrats have paid a heavy price for making commitments that were too good to be true and failing to stick to them. Labour should learn from the emotive nature of the debate around it and remember that voters simply will not accept us getting it wrong. Given the cost involved and the disproportionate benefit to higher earners, Jeremy Corbyn should resist the temptation to commit now and instead embrace Andy Burnham's proposal for a commission to look at the feasibility of a graduate tax model. It would be inexcusable for a party rooted in social justice to commit to spending such a large sum on what would effectively be a middle class subsidy when the further education funding system, which supports colleges, is about to topple over.
There are hard questions to ask universities in terms of fair access and graduate destinations. While overall participation in higher education has improved, including access to those from the most disadvantaged backgrounds, it remains the case that too many academically elite universities remain socially elite and too many so-called 'widening participation universities' have unacceptably high levels of student drop-outs and graduate unemployment. A review of higher education funding should also consider whether funding for widening participation is currently being well-spent and whether there is a case for redistributing funding: either within the higher education sector or to schools and early years, where many – including the Russell Group – argue that the real difference to life chances is made.   
The economic impact of our higher education sector is well-measured and should be nurtured to a greater degree that it has been by the Coalition and now the Conservative government. Universities UK's economic impact report showed that universities generate over £73billion of output. Despite representing just 3.2 per cent of global research and development expenditure, the UK accounts for 11.6% of citations and 15.9% of the world's most highly cited articles. However, UK research funding still lags behind the OECD and EU averages as a proportion of GDP – just 0.5% of GDP is invested in publically funded science and research compared to the OECD average of 0.7%.
During the Labour leadership contest Yvette Cooper called for research spending target of 3% of GDP as part of a revolution in science and technology. Jeremy Corbyn supported Scientists for Labour's calls to have a Minister for Science at Cabinet level, though there is no sign of such an appointment in his Shadow Cabinet yet. Investment in science and innovation should be a central plank of Labour's economic policy and the Labour opposition should keep the pressure on the Chancellor to protect science funding during his spending reviews throughout this Parliament.
UK higher education is one of our most successful export industries, but this will only remain the case for as long as the UK is open and outward looking to the rest of the world. The damage that the government's immigration policies are doing to our international student market is immeasurable. The spectacle of the Chancellor being grilled about international student visas during his trade mission to China is a sign of how serious this is. Labour must increase political pressure to strengthen the arm of Theresa May's opponents in the Cabinet and remain vocally and unequivocally in favour of Britain's continued membership of the European Union.
From scrapping student grants to damaging international student recruitment, the government needs a robust and credible opposition to take them on. It is in the interests of both the UK higher education sector and our young people that we do so.
This is an edited version of an article that first appeared in Research Fortnight's HE.
Wes Streeting is the Member of Parliament for Ilford North and a member of the Treasury Select Committee.
More from LabourList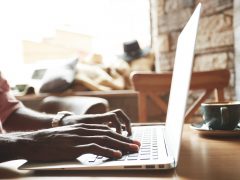 Comment
UK employees have long been subject to a notorious 'long-hours culture'. In 2019, UK workers were already working…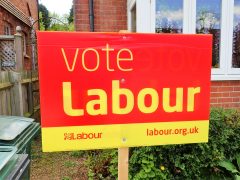 News
Shadow minister Jess Phillips has said Labour staff "don't want to be used as some sort of tool…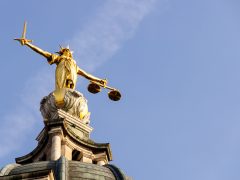 News
Labour has told the government that "rape victims cannot be left to wait decades for action" after official…