It may be a strange and even counter-intuitive thought, but could major benefices of Jeremy Corbyn's win be the Lib Dems?
Certainly it is arguable that all the portents are present to repeat the 1980s split of the "Gang of Four" to form the SDP.  Some harsh words were exchanged during the election process – very harsh.  Perhaps people feel that there is no way back from a position of unremitting opposition to "Corbynism".  Perhaps, despite warm and heartfelt words of reconciliation, that is accurate.
But if some folk  feel that there is no place for them in today's Party  – even  if a pleasing, reassuring and large majority  are respecting the huge mandate the new  leader has –  then they would need a home to go to.  And what better home than the empty, rusting shell of the LibDems?
The party which  once commanded 60 plus  MPs now reduced to just eight –  but with an organisation, mindset and history that  has the legacy of those better  times.
And after all, the LibDems had many things that spoke to Labour values. Vince Cable and Murdoch, for example. Charles Kennedy's fundamental decency. The dusty memory of the last Westminster power-sharing but-one, the LibLab pact. Peter Mandelson and Ed Davey seemed to be saying  similar things on, say, Post Office privatisation.  In 1990s Tower Hamlets, things may have been rocky. Nick Clegg ma  be a particularly blue shade of orange –  but how many of us, be honest now, were thinking  a minority Labour government could govern effectively with the redder half of the LibDems post May 2015?
So I think there is an intuitive attraction. This is surely being thought about with some care.
But the LibDems enduring strength is not their parliamentary representation. It is their community networks. Organising effectively at ward and constituency level has been a hall mark of the party since its outset.  
But here is the problem with the "LibDem Lifeboat" model:  The very organising model that has engaged the new Labour Party leadership (and vice-versa) is a community based locally originated one.  A groundswell of energy searching for a home and then reinforcing its new found sense of identity and purpose.  
Isn't that what has swept Corbyn to such a clear victory? And given the  stark ideological choices the  government's currently legislative programme contains, grass roots LibDems  probably have much more in common with people who supported and voted for Jeremy Corbyn than anyone else.
The involvement of progressive LibDem voices in the gathering of anti-austerity groupings announced by the new leader of the opposition is therefore both to be expected and welcomed. And we need to respect and appreciate colleagues who continue to that most important of roles – loyal and truly constructive criticism.
More from LabourList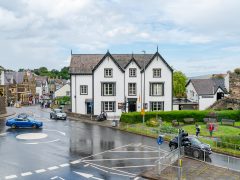 Comment
The recently announced co-operation agreement between Welsh Labour and Plaid Cymru offers much hope. The deal will see the…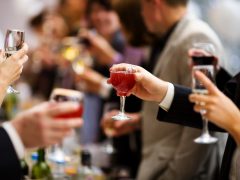 News
Jonathan Reynolds, Labour's new Shadow Business and Industrial Strategy Secretary, has urged people not to "pre-emptively" cancel their…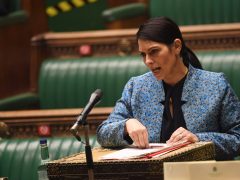 News
Yvette Cooper has resigned as chair of the home affairs committee following her appointment to the opposition frontbench…