We've reached a tipping point. Most Londoners now say action is urgently needed on climate change. The ICM survey published today for Here Now climate campaigners, shows that this isn't a preserve of 'red' Islington or 'hipster' Hackney but a view held across the capital, inner to outer London.
As an executive member of SERA, Labour's environment campaign, we've recognised the salience of this argument and that action is not a nice to have but a necessity. 'It's the environment, stupid' – to update a phrase from a former US President.
Labour's London Mayoral candidate, Sadiq Khan recognises this too. His first announcements include a major extension of the ultra-low emissions zone, electric buses as standard, comprehensive cycle lanes and diverting London's pension fund from fossil fuel investments.
These policies aren't an appeal to a radical fringe, they are the centre ground. It is where Londoners are. It is Sadiq Khan not George Obsorne and David Cameron who has staked out the new centre.
In fact, the Tories are seriously out of step. They have proclaimed they're getting rid of the 'green crap', such as absurdly ripping up support for green energy programmes threatening schemes like Bannister House, a co-operative energy project in Hackney which brings benefits to the pocket and the environment. And an obsession with cuts is seeing funding axed for the world renowned Kew Gardens, a centre for horticultural and environmental practice. Their heads are in the sand.
Londoners want a liveable city now and in the years ahead.
They want action on air pollution. It causes an estimated 10,000 premature deaths a year in the capital and EU legal pollution levels aren't set to stop being breeched until 2030 on current trajectories. Action can't be put off.
They want good and affordable public transport. It is a mark of a successful city.
Why are parks so popular? Why is there a community gardening revival across London? Nature is integral to our well-being, and is no wonder that the think tank Respublica argues that we should have a community right to the beauty of natural spaces.
Greener energy not only makes environmental sense it makes economic sense. As the Independent recently reported, on-shore wind has now become the cheapest form of energy. And we all know we can't bury the problem of our waste.
When Labour ran City Hall bold decisions were taken. The world leading congestion charge was introduced. Public transport investment, supported by the Labour Government, shot up. Projects like Crossrail, which I worked on, got the green light. The cycle-hire scheme was in fact begun under Ken Livingstone. At the same time a Labour Government passed the landmark Climate Change Act, making it a legal duty to purse a path to lower emissions.
London now needs a renewal of urgency, a renewal of mission to make our city liveable, harnessing new technologies and business innovation.
We know huge amounts of new housing are essential. Our capital is the leading university-city in the world with cutting edge research. We're a centre for architectural practice. So why not make these homes the most sustainably designed and built, and creating long term savings in utility bills? Let's make green roofs and walls standard, green spaces integral.
We need to back London as the first city National Park, and support local growing communities in each area, particularly on housing estates, which can lack quality green spaces. I've seen the benefits this brings through the community garden I've helped establish in Camden. Let's commit to planting large urban fruit orchards – trees aren't just attractive they improve air quality.
Let's develop our public transport system, in particular in the outer boroughs which are often badly served. Instead of selling off TfL land as Tories suggest use it to provide affordable rental housing and some of this income can be reinvested in transport. Let's have a gear change in cycling provision, not just superhighways but an interconnected web with parking facilities integrated into streetscape and building design.
We need to scale community energy networks in every part of London – sustainable energy, saving carbon and pounds in the pocket. Why not enable TfL, London's largest energy user, to become a sustainable energy leader? And encourage businesses to make the change too.
With London's population reaching 8.6 million, bigger than half of European countries and an economy nearly the same size as Poland's – the capital has scale to create a momentum of environmental change. It can be a global leader. Getting this right offers business opportunities abroad as cities grow and develop.
I was in Singapore this summer. They see this. They want to become an environmental exemplar and use this expertise in markets across Asia as they are doing in Tianjin. This metropolis in China currently has the GDP of Stockholm and is set to grow to the size of Sweden. It is an example of what McKinsey highlighted in its recent report on the seismic shifts and opportunities in the global economy. It can be London's opportunity.
The green path can be one of rising living standards and attractive places to live. Londoners want this optimistic future. Londoners want a Mayor who shares this ambition.
Jake Sumner is an executive member of SERA, former local councillor and is a trustee of a community charity
More from LabourList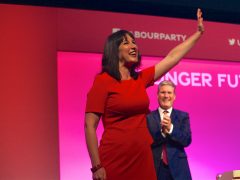 Comment
The Conservative leadership contest has shown the Tories' traditionally reckless and dishonest approach to the public finances. It…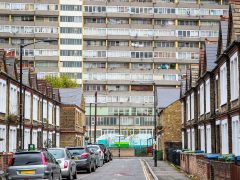 Comment
Whilst there has been much talk about the 'cost-of-living crisis' one of its key components, rent, has yet…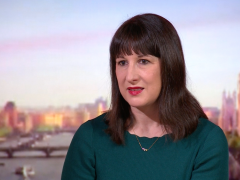 News
Rachel Reeves has warned that "people are worried sick about how they'll pay their bills and do their…