I was first elected as a Councillor in 2010.  Since then Manchester City Council has lost nearly half of its budget due to central Government cuts to funding. Local Government services are already on the brink but we know there are more cuts to come – closing vital services that provide a lifeline for some of the most vulnerable people in our society.
One of those vital services is support for those experiencing domestic abuse. We are all familiar with the statistics – statistics which haven't changed for many years now: two women killed every week by a partner or ex-partner, 1 in 4 women will experience domestic abuse in their lifetime, 1 in 6 for men. And that's just the abuse we know about, it's been said that up to 50% of incidents go unreported to the police, so we are likely dealing with just the tip of the iceberg.
Despite all this, funding to domestic abuse groups has been cut by over a third. Why? Because for George Osborne and his Tory friends, the driving force is pound signs rather than people.  Yet we know this is a false economy. Domestic abuse costs the UK around £16 billion a year. Withdrawing support from those fighting to stop it will lead to higher numbers of victims and ultimately a higher cost to the exchequer.
That's the old politics, of short term reactionary decisions that do deeper damage in the long term. But there is a new politics already in action. This is a politics about hope. About changing the way we do things so that we can change our country and our community.
It begins with a group of women from Barrow and then moves to Wythenshawe in Manchester. It's a story about the power of women working together to change things in their community. Two of those women were at Labour Party Conference in Brighton to tell us about their work – Heidi and Lisa. They shared with us their very personal and powerful stories of surviving domestic abuse.
The project they are involved in uses community organisers to empower survivors of abuse to change things, to take their experiences, their knowledge, their pain and turn it into positive action. It treats the problem and, in the process, builds leaders who continue to treat the problem. As a Labour movement we need to build the leadership of women like Heidi and Lisa in communities all over the country.
Greater Manchester Police and Manchester City Council have recognised the potential of this approach and thanks to the work of the Wythenshawe Safe Spots activists they are working with Movement for Change to develop the project further.
Through their campaign the women from Wythenshawe Safe Spots are taking power back and with Movement for Change they have set up a crowdfunding page so that they can build more leaders and power in other areas of the Country.
We often talk about not 'doing politics to people but with people'. Let's put our money where our mouth is – click here to hear Heidi's story in her own words and then pledge your support to give power back to the people.
Cllr Suzanne Richards is Chair of Manchester City Council Economy Scrutiny Committee
More from LabourList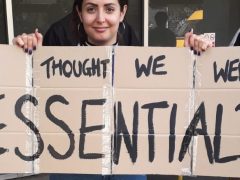 Comment
The pandemic has forced us to evaluate how we think about work, what is and isn't essential work,…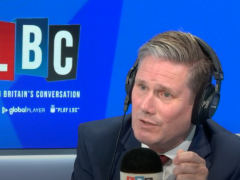 News
Keir Starmer has told an LBC caller who raised concerns over his recent comments on the Black Lives…
Daily email
Momentum is now chaired by a climate activist living in New York and a firefighter working for the…