Momentum, the organisation built out of supporters of Jeremy Corbyn's leadership campaign, have today announced their first campaign. Called Democracy SOS, and with the support of the TSSA union, Momentum are planning a voter registration drive, with the aim of lessening the damage done by the Government's changes to electoral registration system.
It is believed that the Tories' individual electoral registration (IER) reforms mean that 1.9 million people could fall off the electoral register in under six weeks' time. Momentum claim that a further 8 million adults may not be on the register at all, meaning that 1o million will not be able to use their vote in next May's elections.
One of the organisers for Momentum, Emma Rees, said that the registration drive was "a natural choice" for their first campaign. "Claiming your right to vote is a major step in politicisation, to further action at community and national level", she said. "We thought that Democracy SOS was a natural choice as Momentum's first national campaign."
Momentum say that those most likely to be affected by the changes are groups already likely to be underrepresented: young people, students, those in temporary and shared housing, and those for whom English is not their first language. They will be organising local campaigns and working with the Labour Party, as well as other organisations and trade unions, starting with a day of action of action next weekend, on October 24th.
Labour MP Clive Lewis said, "It is estimated that almost 2 million adults could drop off the electoral register after 1st December. In a democratic society, we absolutely have to take strong, proactive steps to prevent this from happening. I wholly support efforts of Democracy SOS."
Sam Tarry, TSSA National Political Officer, accused the Tories of trying to "gerrymander the electoral boundaries".
"It's a blatant, anti-democratic stitch-up designed to keep them in power for as long as possible," he said. "TSSA is proud to support this labour movement campaign to ensure that the missing millions are counted. Over the next few weeks we will work in communities across the country – going out and talking to people face to face, to ensure every citizen's voice is heard and will count."
More from LabourList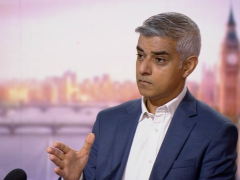 Video
Trevor Phillips on Sunday Labour's Pat McFadden from the shadow Treasury team urged the government to "get on…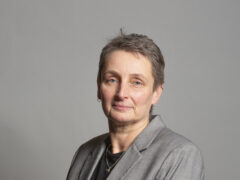 News
Kate Osborne, the left-wing Labour MP for Jarrow first elected in 2019, has revealed that she was issued…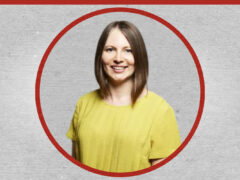 Comment
Leader's report The pre-conference leader's report is traditionally brief. Keir spent the summer on visits around the country.…