In the midst of the national chaos of politics, life quietly trundles on in the shires.    
Last week the Cites and Local Government Devolution Bill went through a second reading in the House of Commons. Essentially a technical bill, amidst the din of more evocative government legislation, it's easy to understand why it may have passed many political observers by. For those of us interested in the local, this bill forms part of the revolution taking place in our cities halls up and down the country.
The bill empowers local politicians to deliver for local people in a radical way. The Greater Manchester devolution deal is worth more then £1bn with devolved powers over transport, housing, planning and policing with further powers including some control over business growth and health and social care budgets. It is not perfect. It does offer a tantalising promise of freedom from central government shackles. A beginning. A foundation for public servants to build upon.
The Local Government Association (LGA) produced some excellent reports on the case for devolution. Their research shows that local councillors are trusted much more then national politicians. 'When asked who they trust most to make decisions about services in their local area, 72 per cent said local councillors, 11 per cent MPs and seven per cent government ministers."
The passing of the bill should have been a simple exercise.
Except, the Labour leadership is somewhat confused about devolution. Cutting the national umbilical cord from centralist control to local government autonomy is not the vision.
Instead of cautious support, the Labour front bench tabled a motion declining to give the bill a second reading. They argued that the bill did not give offer meaningful devolution to England, would impose mayors as a condition of devolution and threatens the financial stability of Local Government.
Jon Trickett MP, Shadow Secretary of State for Communities and Local Government said 'In this Bill, the Government are displaying a breath-taking level of highhanded treatment of our council colleagues. In a democracy, we who hold power at the centre should never forget that authority flows up from below, rather than being imposed from above. The sad truth is the Bill offers a pretence at devolution.
The responses I heard from local politicians were telling.
"What are our front bench playing at? Have they even spoken to anybody in local Government?
"I understand the support from national Labour is lukewarm at best. Something needs to be done about that."  
"I'm sure listening to Northern leaders' ideas and plans on devolution is on the new leader's to do list, I just hope it's closer to the top than it appears."
The facts may be inconvenient but they remain unchanged. The Greater Manchester devolution push came from local government leaders. Since the early 2000s, core cities have been discussing, evolving and pushing for less centralisation.
Sir Richard Leese, Leader of Manchester City Council said " The devolution deal is a vast improvement on the current position but the Labour party should want to do better still but that will only happen if we win a General Election and form a government."
The revolution marches on. A £1.5bn devolution deal has just been agreed with North East Leaders. 38 cities, towns and counties have submitted devolution proposals to the government.  For many local servants, this is not just about growing the local economy but changing people's lives for the better, in a climate made harder by unfair government cuts. It's about public service reform that works for local people, delivered by local people.
Some national Labour politicians understand this. Inspired rather then emasculated by their industrious local government leaders, they offer solidarity.
Clive Betts MP, Chairman of the Communities and Local Government Select Committee, said 'I have over the years had disagreements with the Secretary of State about the pace of change of devolution: I probably wanted to go faster than he and the Government have gone. I probably wanted to go further than the Government have gone. I have had some disagreements with him on the detail. The important thing, however, is that we are actually talking about devolution. Devolution is a key element of Government policy and it is happening.'
Jeff Smith MP said "Local government in areas such as Manchester has shown that it deserves the powers and resources to deliver. Let us give it the freedom and the resources to do so."
Graham Stringer MP gave a powerful insight into the contradictions Labour has about devolution, "I strongly welcome the Bill. It is an enabling Bill that will allow negotiations to take place between local authorities and central Government. Not before time, it brings the beginning of the end of centralisation in this country.
I cannot support the Opposition amendment. To put it simply, if it were passed, all the work that has been done by local government leaders in Greater Manchester, West Yorkshire, South Yorkshire, Merseyside and elsewhere would be wasted. This is not a perfect Bill, but it is a good Bill in that it devolves power.
My hon. Friends on the Front Bench have talked about consultation. I spoke to the leader of one of my councils this morning, and before the amendment was tabled by Labour Front Benchers there was no consultation on our position. That is a great shame."
The Labour leadership rightly speaks about mandates and the legitimacy to make decisions. This cuts many ways. Local councilors and council leaders also have overwhelming mandates. To ignore this, would be churlish.  
Jim McMahon, Leader of the Local Government Association Labour Group, goes back to the core of the debate. "Labour has always been at its best where it gives a voice to those who are not heard. Devolution is a Labour value.'
Bernard Priest, Deputy Leader of Manchester City Council sums it up,  "We should learn from Scotland. People want to be respected, their identity recognised. People in Manchester have their own identity, we want to make our own decisions."
Giving local government leaders and councillors support should be a given. After all, devolution is the new politics.
Amina Lone is a Manchester City Councillor and is Co-Director of the Social Action and Research Foundation.
More from LabourList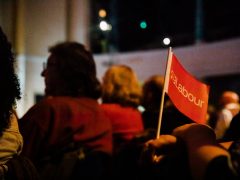 News
New guidance issued by Labour for selecting parliamentary candidates ahead of the next general election is set to…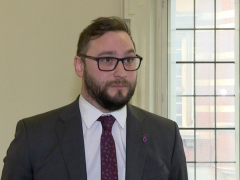 News
Christian Wakeford today defected from the Conservatives to the Labour Party. Some have wondered whether his politics fit…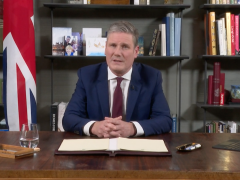 News
Keir Starmer has used a party political broadcast this evening to urge the public to "call time" on…