There's a certain art to be Chancellor of the Exchequer during the good times. It's a time to make progress turning Labour ideals into action. But to do the job when the world is in meltdown: that takes nerves of steel. Denis Healey had those, and the intellect to identify Britain's long-term economic challenge.
I was Chief Secretary to the Treasury during Alistair Darling's final year as Chancellor. It was my job to negotiate the deals with Cabinet to halve the deficit in just four years, slimming spending by billions of pounds a year. It let me watch a Chancellor in action and taught me how Chancellors succeed in tough times: with good sense and judgement; a moral instinct to do the right thing not for the party, but for the country; and an ability to manage the prime minister and persuade the public. A tough times Chancellor also needs plenty of dry wit and at times, yes a bit a bit of gallows humour. But above all he or she must have the capacity to keep their head, when those around them are losing theirs.
Denis Healey had it all – with plenty to spare.  As Healey's colleague Joel Barnett – then chief secretary – explained in his wonderful memoir, Inside the Treasury, however dark the skies, Healey was a perpetual optimist.
Denis was tough with officials; but his rudeness noted Barnett was always tempered by a joke. One day after two hours of intense argument, Healey looked up and growled; "now, have I insulted everyone round this table?" He knew that the forecasts presented as "indisputable truths" by officials were typically as good as long-term weather forecasts, And he was perfectly at ease chairing meetings of the country's leading economists, such as Nicky Kaldor and Michael Posner, occasionally shouting "halt" when tempers got too hot. He could be thuggish – but once convinced of his officials case, he would pull stumps, "I retire" he once announced, "bruised, battered, b******d, and bewildered."
Healey's first great task was a budget to rescue the country from the catastrophe of Edward Heath's three-day week. After just three weeks, Healey presented a two hour 20 minute performance to the Commons, which even Heath admitted was "one of the most complicated and wide-ranging budgets of modern times." He went on to perform what Michael Foot called the "Herculean feat" of agreeing an incomes policy with the unions that halved Heath's runaway inflation.
But as the world economy slowed, so problems for sterling mounted. As Jim Callaghan replaced Harold Wilson, Healey was soon faced the challenge of shaving some £3 3/4 billion off public spending by 1978/79 – in the face of some pretty mighty colleagues like Tony Crosland and Barbara Castle. And he got there.
As growth stalled, inflation mounted and a sterling crisis loomed, it was Healey that led negotiations with the International Monetary Fund (IMF) before flying up to Labour Party conference in Blackpool. Declaring himself fresh from the battlefront, Healey faced one of his toughest crowds. But amidst the jeers were the cheers from the floor when Healey declared he was protecting "the basis of our existing policies." In a brutal, belligerent performance he persuaded party conference with the charm of a bulldozer to back his plan to save the pound.
It wasn't long before Healey had to prepare cuts, taxes and import deposits to manage the dangerous path – in the face of helpful advice from his colleagues like Eric Varley who growled Healey "would sell his own grand mother." For in truth, Healey was at the sharp end of an era during which Labour ministers thought they could spend their way out of an economic crisis.
"We used to think you could spend your way out of recession and increase employment by boosting government spending" Callaghan told the 1976 conference. "I tell you, in all candour, that that option no longer exists." Henceforth Labour would never try driving up spending to drive down unemployment – at the expense of ever higher inflation. It was an insight that was to have a profound effect on Gordon Brown and his plans for an independent Bank of England.
The Chancellor of the Exchequer is a lonely job, as Healey confessed in his memoirs; "particularly in a period like mine, when he is obliged to disappoint the hopes of his Party and the aspirations of his colleagues – not to speak of his own." Yet amidst the crisis management, Healey found time to see to the core of Britain's long-term challenge: our poor economic performance caused by years of under investment. His work on industrial policy pursued through the National Economic Development Council was a lesson New Labour learned too late.
When the election of 1979 was lost, Healey admitted he was exhausted. "I had accomplished most of the Labours of Hercules. The Augean stables I had inherited from Tony Barber were cleansed. The Golden Apples of Hesperides were now stored at the IMF." A smooth succession to Jim Callaghan as prime minister would now elude him. He took a little break to take some snaps for his photographic memoir, Healey's Eye. And settled in for his epic battle with the Bennites.
When I helped launch the Young Fabians' magazine Anticipations with some friends in 1996, we included an interview with Denis, and Zoe Conway and Tom Happold asked him how he would have differed as leader from Michael Foot. His answer was simple: "I would have pulled the party back to common sense." Healey, like Darling, was a Common Sense Chancellor. And he showed what guts, nerve and verve that took.
More from LabourList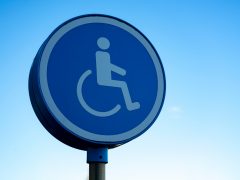 Comment
Disabled people were promised a bold, transformative new national strategy – but what we got was far from…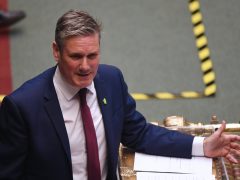 Comment
There is a gaping hole where the government's employment rights policies should be. But while ministers continue to…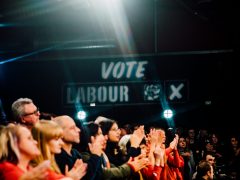 Comment
Of the many tragic missed opportunities over the last five years, the failure to build a political bridge…