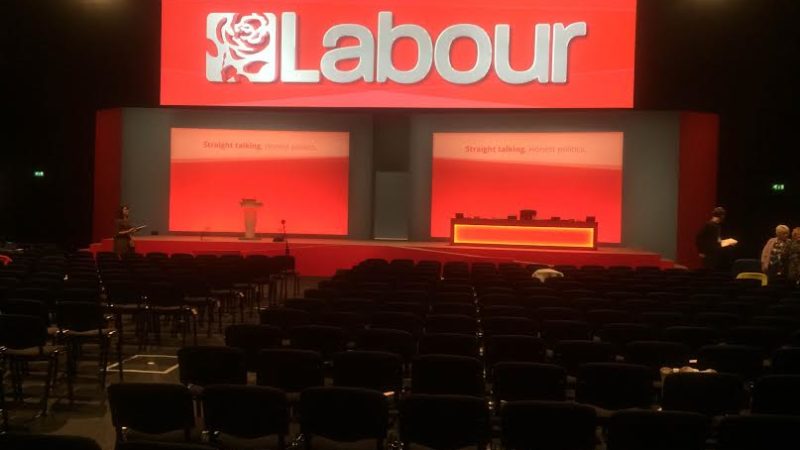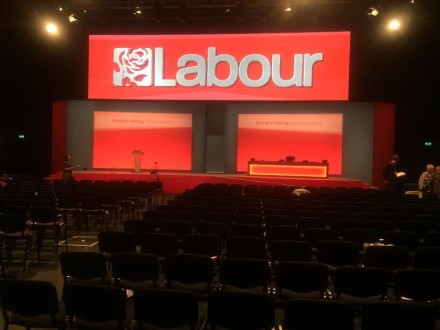 Basking in the heady warmth of a late Indian summer, the weather could have been a metaphor for Labour conference. Inside #Lab15 members walked around in a hazy glow of Corbynmania. The new leader spoke to crowds faithful to him and his vision; a vision of hope, honesty and radical change.  Many members told me Jeremy was an inspiration; this was a new politics, which could deliver real change in our country. Their contagious optimism has led to overflowing rallies and a growing membership.
Yet once the sun set, replaced by an evening chill, the reality of what lies ahead burst out like the super-moon. Inside the hall and out, people talked to me; showing a divided party, eating itself up out of sheer torment and desperation.
A councillor told me about his father, an East Midlands working class man who texted him when the results were announced and said "What have you done?" He is a lifelong Labour voter, but said he could not vote for Jeremy because he believes he is sympathetic to terrorists and his economic policies are "bonkers". 
Vincent, 67, who has lived in Brighton for 25 years, said he voted green locally but supported Trident, so would probably vote Tory nationally. He could be persuaded to vote Labour, but wants us to understand his concerns: "I am a peaceful man but the Jews were persecuted in WW2. I want us to have an effective deterrent against our enemies".
I don't support Trident but understand these concerns and the need for people to be reassured that our country is safe in Labour's hands. Defence is a matter of importance for most people. We need to convince people we understand that security and the protection of our nation is a priority for us. I believe it is, but the perception is very different and therein lies the danger.
Unconvinced people raised this and many other concerns. Many moderates said they agreed with much of what the new leadership are saying but want us to address the reality of the country we live in.
A former councillor in her 60s from Castle Point told me, "The problem is he has sat on the back benches for the last 30 years and has spent his time protesting. He sounds like me when I was a teenage, full of idealism, wearing badges but it's not the real world. I think it was quite significant after his leadership he went on a protest. Absolutely we should be fighting for refugees but as his first act, he should have shown he was serious. We should have put a plan and a shadow cabinet together."
In 1999 Castle Point had 24 Labour councillors, now it has none. Immigration is a major issue and owner-occupation is high. We probably won't win it as a parliamentary seat again but we could win council seats. To do so, we need to address concerns like immigration, welfare and the economy.
The perception is we are weak on all three. A bar woman in a local pub told me 'I would never vote Labour because Labour supports people who have a lazy mentality.' Education, NHS and hard graft were important to her. She was 30.
Perception is crucial to winning elections. Labour has a surge of people interested in politics but to believe only the people joining our party are the ones engaged will be fatal. A doorman in his 40s said he never missed a vote because: "Politicians are the ones who decide what's going to happen so it's important"
Of course, it is early days. Much will and can change but Jeremy and his team have to get some fundamentals right pretty soon. A media strategy is vital. Of course the mainstream media is often heavily biased and infantile. Look a little deeper and we will find brilliant journalists with integrity. We should build relationships with them. Jeremy's strength is his ability to present his arguments in a calm manner. If we believe something, we should defend our position even if the interviewer is Oliver Kamm.
Not cancelling regional press interviews would be helpful. Much of the national lobby treat their regional counterparts as the poor cousins, we should not join them. We should not be rude.
Jeremy needs to better understand his role as leader of the Labour Party. He looked exhausted at conference, understandably as it's a punishing schedule. It will continue to be so. He has a phenomenal mandate and wants to deliver change. He also has a phenomenal amount of responsibility. That comes with the job. So too must the acceptance that he is now a public figure. What he says, counts. What he does, matters and impacts on all of us. He chose a hard path. He has to embrace it fully or it doesn't work.
For Labour to survive, win elections and deliver on our vision, we have to see the world out there. Not in the cities and safe Labour areas.
In Morecambe and Lunesdale, we knocked on thousands of swing-voters doors. The team included an 82 year old councillor and a new member of 15. We volunteered in the sun, rain, snow and the bitter icy wind, trying to convince them Labour was a party they could trust and had their interest at hearts.
It didn't work. Not in Morecambe, or Southampton or Carlisle or Lincoln. All seats that candidates and volunteers poured blood, sweat and tears into. All seats we need to win in 2020 to have a Labour government. Not understanding the electorate out there, in the marginal areas is not only foolhardy, it demonstrates how out of touch we are becoming to the country we live in. Political pacifism works in our ivory towers but not in the real world. Putting all our eggs in one basket means the chickens will come home to roost.
Amina Lone is the former PPC Morecambe and Lunesdale and Co-Director of Social Action and Research Foundation.
More from LabourList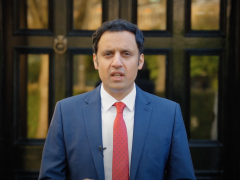 News
Anas Sarwar has called for emergency legislation to be put forward in the Scottish parliament in response to…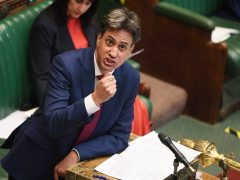 News
Ed Miliband has accused the Conservative leadership candidates of "infighting" and being "more focused on playing politics" than…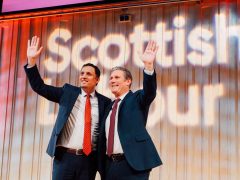 News
Labour could win back half the seats the opposition party once held in Scotland at the next general…