I have been a lifelong opponent of nuclear weapons. For me, the moral case against them is overwhelming, and I have been proud to stand alongside other colleagues across our party and movement in opposition to them.
I also made the commitment to my constituents before the 2010 General Election and, again, at the 2015 General Election that I would not vote in favour of renewal at the Main Gate decision.
Decisions about the defence of our country are some of the most important that any Government, or Parliament has to take. They are often decisions about life or death, about whether to commit our troops to war, or what defence systems our country should have. It is often a decision about the future when you don't know what the future looks like. The Strategic Defence and Security Review today is a reflection of the modern conflicts we are faced with.
The Opposition Day Debate by the SNP on Trident is none of those things. It is a political game that I will not participate in and I will not be voting on. This is for a number of reasons:
Firstly, the Main Gate decision is the only decision Parliament will take on Trident. It is all that matters and we are expecting that next year. That is the vote that will decide the future of our nuclear deterrent. When that vote comes, I will vote against renewal.
The SNP have had three Opposition Day debates this calendar year. They used their January time on Trident. They were persuaded to use their September debate for the refugee crisis. Tomorrow, their third chosen topic is Trident again. With only three opposition day motions this year, many will be bemused that the SNP are using it to talk again about trident, rather than tax credit cuts or the Government's economic record the day before what will be a dreadful Comprehensive Spending Review for public services.
In recent weeks, Labour has used our debates to talk about the economy, police, further education, housing, junior doctors, the NHS, tax credits and refugees to name just a few.
Their plan is clear – attempt to play politics on Trident rather than hold the Tory Government to account.
Secondly, the SNP's motion does not reflect the position the Scottish Labour Party passed at conference last month, which called for the establishment of Defence Diversification Agencies at Scottish and UK levels to ensure high quality employment beyond the withdrawal of Trident.
We have to remember that tens of thousands of jobs in Scotland and across the UK rely on our nuclear defences. We should not be withdrawing Trident without strong recognition of the need to support the workers and the communities they live in. As Jeremy Corbyn said at Scottish Labour Conference, "no one should even consider allocating a penny on not renewing Trident until those skills and jobs are protected." The motion passed at Scottish Labour Conference dedicated more to the provision of jobs and regeneration. I fully supported that Scottish Labour Conference motion and the position.
The SNP debate motion offers no such protection, instead only putting forward the view not to renew (although until today it said not to remove). Without the same guarantees that we promised to defence workers at Conference, I couldn't support this motion.
The Party's current policy is to maintain a minimum credible independent nuclear deterrent, but to undertake a full strategic defence and security review covering all capabilities, including nuclear. We are also committed to pushing for accelerated global disarmament initiatives.
I understand and respect that there are different views about Trident renewal in the Labour Party and the country. That is why Jeremy Corbyn has asked Maria Eagle MP, Labour's Shadow Defence Secretary, to facilitate a proper debate through the proposed review. It is clear that there is a real appetite for issues of substance to be discussed openly. I will be making my views, and those of the Scottish Labour Party, known in that review.
The SNP are trying to reduce serious issues of defence to party political points, and people should see through it. We agree on Trident renewal but there is no attempt to reach out and build a consensus. If they were truly interested in pressurizing the Government then they would make sure they had lifelong unilateralist like me, Jeremy Corbyn and John McDonnell on board.
In the referendum, the SNP told us that they wanted to push Trident back over the border. Now they say they want it removed but with no plan for jobs. I back a world free of nuclear weapons and the guarantee that not a penny of the money saved from Trident will be spent until jobs are secured.
Let me be absolutely clear, I will not play political games with one of the most serious issues of our time. I will wait until the vote that matters and will vote against renewal.
UPDATE:
 The SNP leader in the Commons Angus Robertson said on media this morning that "this Commons vote could be the last parliamentary chance to stop this utterly awful project".
That's a total and utter lie and deliberate misinterpretation of the parliamentary process on an Opposition day debate. They have no binding effect for government policy even when votes are won. It merely emphasises what they are doing this stunt for and it's nothing to do with this very serious issue.
Ian Murray MP is Shadow Scotland Secretary
More from LabourList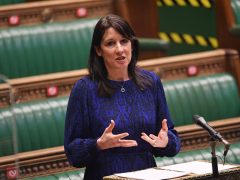 News
Rachel Reeves has argued that the Tories "have no plan for now, and no plan for the future"…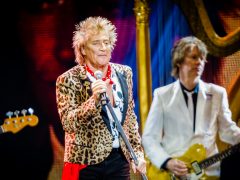 Daily email
The Tories appear to be at risk of losing a key demographic at the next election: 70s rock…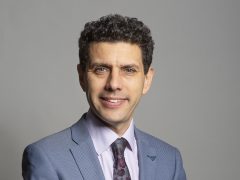 Comment
The theme of this year's Holocaust Memorial Day is ordinary people. Ordinary is often used as shorthand for…