I remember listening to a soldier share a story of serving on the frontline. I will always remember his words, " You never forget the people you kill." Daesh, the terrorists who are indiscriminately targeting everyone who disagrees with their barbarised way of life, have no such difficulties. They shoot to kill or recruit people to blow themselves up in the name of a warped medieval ideology. No ruminations of living with the dead for their radicalised foot soldiers.
As a nation we must rightly and unequivocally respond and eradicate the enemy. An enemy that is expanding its bloodied playground to include Western playing fields. There should be no doubt that further inaction in dealing with Daesh is over. They have parked their tanks on our lawn and the lawn is not for taking.
The challenge is recognising the solutions are complicated and need a coherent short, medium and long-term strategy.
Before we commit to military activity in Syria, we should learn the lessons from our past. To prevent the chickens coming home to roost if we make the wrong decisions, we need an intelligent military operation. Our sanitised worlds have been stained with the blood of innocents. It is natural to want to retaliate. If we choose to release our fury in Daesh's front garden, we have moral responsibility to listen to the people most affected by our actions. If we are serious about an effective long term strategy then we should be honest and learn from our intervention in Bosnia. This means considering safe zones, no-fly zones, no bombing zones and/or boots on the ground. To do any less in dealing with Daesh and Assad is dishonest. Orchestrating a bombing campaign without any other solution is the easiest and the most cowardly action we can take.
The inconvenient truth is, after we drop the bombs and watch the ashes rise, what then? What's the follow through? Are we going to leave President Assad to continue his barrel bombing of ordinary Syrian women, men and children? The persecution of the Kurds? The slaughter of thousand of innocent citizens by the Syrian army?
If we do not want Syria to be the Iraq of this decade then these are legitimate questions our MPs need to consider, ask of themselves and the Government. The privilege of being an MP extends to asking pertinent, difficult and pressing questions.
Should MPs wish to extend their conscience before casting a vote, there are people who can inform the debate. Let no-one say they did not have the information to make an informed choice.
Rebuild Rethink have been listening, talking and lobbying for ordinary Syrians voices to be heard in the crowded marketplace of Western opinion pieces. An organisation run by Syrians for Syrians they have been vocal in ensuring Syrians are part of any dialogue about their homeland. Voices that are woeful lacking in the current political discussions.  Their policy document 'Syria – Between Dictatorship and Isis' is a useful starting point to try and understand the situation from Syrians perspective.
Yasmine Nahlawi, RR Advocacy and Policy Coordinator said "We advocate a no-bombing zone over Syria. We don't' see the effectiveness of an Isis-only bombing. We want the UK to look towards a comprehensive solution that looks towards civilian protection from air attacks. Assad and Daesh are two sides of the same coin, "
There are parallels we can learn from other conflicts too. Professor George Kassimeris, a leading expert on Greek terrorism states in his book, 'Inside Greek Terrorism':
"Central to this book is the view that people in liberal democratic societies rarely choose to commit political violence without discourse. Terrorists, in other words are made, not born" He draws further comparisons in an article about Syria:
"The threat of indiscriminate terror, even if our intelligence and police work improves a great deal, will be with us for some time and this makes it all the more important to deal with the root causes of this type of terrorism rather than simply to try to defend against it, as we have been doing for quite some time."
Sir Sherard Cower-Cole, a former British Ambassador in Israel, Saudi Arabia and Afghanistan, said in a lecture in 2012:
"We can occasionally speed up the wheel of history, as we did with the successful and thankfully brief outside intervention in Libya, but to change the course of history in the way that we attempted to do in the 1920s and 30s, and the way that America has attempted to do since its moment in the Middle East began in 1945, is something that we as Westerners, and above all as Western Conservatives should, in my view, avoid."
Sherard has been a critical friend about Western foreign policy. A quality that make his voice even more important to listen to in the current crisis.
Getting Yasmine, George, Sherard and others around a table either physically or digitally should be a priority for MPs before they vote on Syria action. Hilary Benn, Labour's Shadow Foreign Sectary should convene a cross-party roundtable discussion immediately. In a technologically advanced world that operates across time zones there should be no excuses in making this happen.
While few MPs will vote on Syria easily, there is no excuse for not seeking advice from people who can assist them in making a conscious decision. Politicians are often accused of just listening to their own echo chambers. When it comes to taking actions that have moral and far-reaching consequences, burying one's head should not be an option.
The powerful words of Yasser Al-Jassem, a Syrian refugee in Manchester supported by Rethink Rebuild echo in my mind. He describes Daesh as not human.
"My brother was killed by Isis after he and I fought against them. But I still say the Assad regime is the problem. His barrel bombs buzz like bees in the sky. In a second you see the blood on the floor, people without arms. The solution for the world is to stop the holocaust in Syria."
Amina Lone is Co-Director of the Social Action and Research Foundation and Manchester City Councillor.
More from LabourList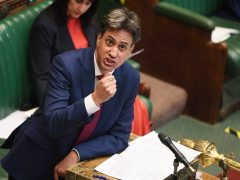 News
Ed Miliband has accused the Conservative leadership candidates of "infighting" and being "more focused on playing politics" than…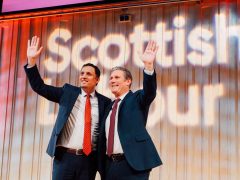 News
Labour could win back half the seats the opposition party once held in Scotland at the next general…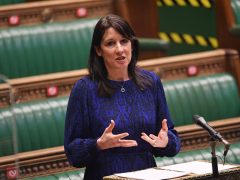 News
Labour's Rachel Reeves has said that rising inflation is leaving families "worried sick about making ends meet" after…