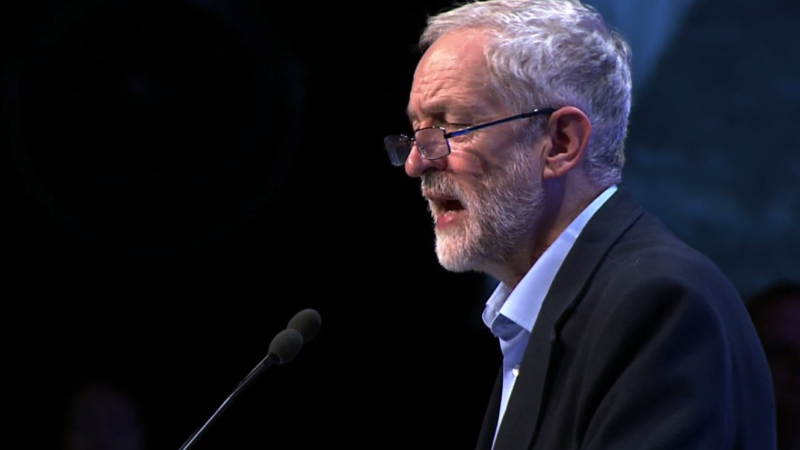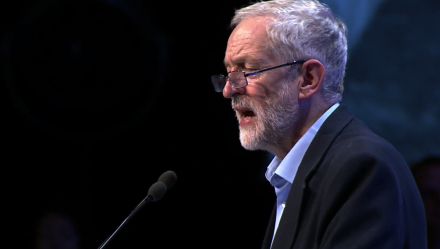 Mohammed bin Nawaf bin Abdulaziz, the Saudi Arabian Ambassador to the United Kingdom took an extraordinary step last week. In an open letter in the Telegraph he stated:
"We do not seek special treatment, but we do expect fairness. One recent example of this mutual respect being breached was when Jeremy Corbyn, leader of the Opposition, claimed that he had convinced Prime Minister David Cameron to cancel a prison consultancy contract with Saudi Arabia worth £5.9.million.
"If the extensive trade links between the two countries are going to be subordinate to certain political ideologies, then this vital commercial exchange is going to be at risk. We want this relationship to continue but we will not be lectured by anyone."
This formed part of a longer admonishment from the Saudi Arabian representative irked by recent criticisms of his homeland. Strong words in the article suggest that Saudi Arabia's ire had been raised and Jeremy Corbyn was singled out for his unhelpful meddling. The tone was distinct in its warning. Do not mess with us or you will regret it.
What had Jeremy done that has so rattled the sensitive Saudis?
The Labour leader has made it abundantly clear he objects to the ruling Kingdom's  continuing opaque record on human rights. At the centre of the current controversy is Saudi's sentencing of a 17 year old Shia protester to death by beheading and crucifixion. As a country we turned our back on state sanctioned killing aka capital punishment in 1965. Our social, cultural and emotional intelligence as a society continues to evolve in light of human developments.  Should we put a pin in it until other nations feel comfortable?
Beheading and crucifixion are particularly gruesome ways to kill someone; for many in the West this is understandably unpalatable and should not be a surprise to the Saudi Ambassador if he has any comprehension of our country.
While I may not see eye to eye on everything Jeremy says, on this issue he is to be commended.. He didn't unfairly pick on the Saudis but also raised human rights with the Chinese President Xi on his recent state visit. Treating people in a decent, equitable manner transcends national boundaries and is truly a global equaliser.
Relationships are a two-way street. Local customs, laws and culture can and do influence relationships. However it is precisely because of 'special relationship' status that one can  voice concerns about each other's behaviour. Universal freedom may be a difficult concept for some to grasp in the context of British values, but we cherish the freedom to voice our opinions. Asking the Labour leader to wind his neck in is hardly in the spirit of openness and brotherhood. To understand democracy from a western concept is to understand that the Tories' current 'political ideologies' are not the only show in town. If Labour wins the next general election, the Saudis and other nations will need to be open to a different conversation with the UK government. One that is wider than purely commercial interests.
Friendships are earned. They are not set in stone. They evolve over time and are subject to change. Saudi's inference that our relationship is one way is at best flawed, at worst shows contempt for the cultural values of our country. Nothing is guaranteed in life and this is seldom truer than in politics. Friendships are only as solid as the ground they are built upon. If our international relationships are based on one side being gagged through fear of being ostracised then it is surely one's right to question their merits.
However, for Jeremy to been seen and accepted as a moral authority on human rights, he must be consistent in his reproach to states that are less than fair to their citizens. That includes calling out Russia, Iran and other countries that Jeremy is seen to be friendly with. There is no room for moral equivalence when it comes to killing, torture or inhumane treatment meted out by a state to its citizens. If we are against capital  punishment, then we are against it. Allowing it for certain people in certain circumstances dilutes the argument and dismisses Labour's stance on human rights.
After all, surely we all believe in Article 1 of the Universal Declaration on Human rights:
'All human beings are born free and equal in dignity and rights. They are endowed with reason and conscience and should act towards one another in a spirit of brotherhood.'
Amina Lone is a Manchester City Councillor and Co-Director of the Social Action and Research Foundation.
More from LabourList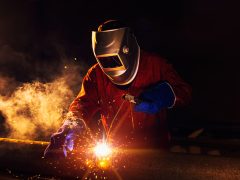 News
The UK government is failing to keep up with its European counterparts in efforts to decarbonise the steel…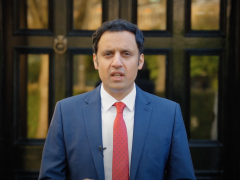 News
Anas Sarwar has called for emergency legislation to be put forward in the Scottish parliament in response to…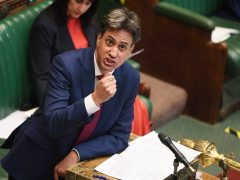 News
Ed Miliband has accused the Conservative leadership candidates of "infighting" and being "more focused on playing politics" than…