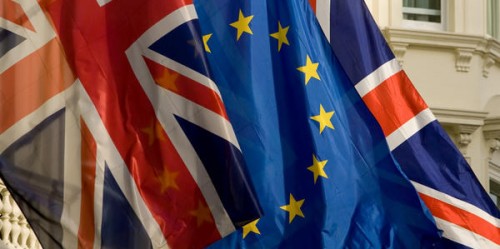 Shadow Europe minister Pat McFadden says that the question of what the consequences would be if Britain left the EU is becoming a key point of the forthcoming referendum.
McFadden makes the point in a new pamphlet, 'What Would Out Look Like?', that he has co-authored with Andy Tarrant, an expert in European law. The Labour frontbencher says he wants to eschew the "alarmist language" that typified much of the debate over Scottish independence, and deal with the possible options put forward by Eurosceptics.
He outlines the four most common models for the UK following a vote to leave, and and gives an analytical assessment of each possibility. He identifies the Norwegian option, the Swiss option, the WTO option and the option of a free trade agreement with the EU.
"Brexit would leave Britain weaker and with less control over our future as a country than we would have with continued membership", he concludes. "Ultimately, the case for sovereignty and control advanced by those who would take us out of the EU collapses because it would leave us at the mercy of decisions taken by others and ignores how a globally connected trading economy works."
In an article for The Guardian this morning, he says: "Brexit campaigners might try to run away from every version of Out, claiming they have never advocated the Norwegian model or the Swiss model, or any model. But they cannot run from them all. And the more the options for leaving are examined, the less attractive they become."
In the report, McFadden, who only agreed to rejoin the Labour frontbench on the provision that the party would officially back a vote to remain, writes that "Brexit would mean devoting an enormous amount of political and administrative effort to recreate much of what we have already". This process, he says, "could take years" and leave investment and trade "with a huge question mark hanging over it in the meantime."
"The referendum debate can't just be about the shortcomings of the EU – it has to have at its heart an examination of what being outside the EU would mean for the UK. This study shows that leaving the EU, far from being an enhancement of sovereignty and control, would mean walking away from a forum in which we currently play a major role and moving Britain from being a rule maker to a rule taker. That would be a terrible deal for Britain."
More from LabourList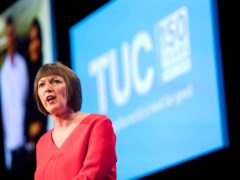 News
Frances O'Grady has a demanded a "pandemic-scale intervention" to combat spiralling energy bills after analysis revealed that annual…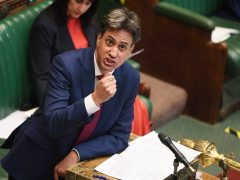 News
Ed Miliband has declared that the Conservatives are "missing in action" on the cost-of-living crisis after the government…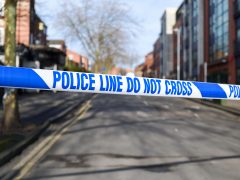 Comment
90 minutes into what felt like the millionth Tory leadership hustings, Rishi Sunak uttered the words of a…