The Shadow Cabinet appears to be on course to give Labour MPs a free vote on airstrikes against ISIS in Syria next week after Hilary Benn confirmed his support for military action on the Today programme this morning.
The Shadow Foreign Secretary said he is "convinced of the case for effective action" in Syria and said that a free vote may be where "we end up". He also rejected the suggestion that he would resign over the issue on the programme, saying that he is doing his job as Shadow Foreign Secretary.
"The French are saying to Britain, we would like you to be with us in this struggle, and I think it is right that we play our part. We are talking about selective, targeted airstrikes to try and limit their [ISIS's] capacity," said Benn.
"There is no doubt that the action that has been taken from the air has in Iraq reduced the territory that they hold, and has put Isil/Daesh under pressure, and therefore I think it is important that we play our part."
The party is expected to come to an official position at the Shadow Cabinet's meeting on Monday, and reports from yesterday's meeting suggest a majority are in favour of backing action.
Corbyn is this morning facing calls to stand down as leader over his handling of the issue, with two Labour MPs this morning saying he should go.
Fiona Mactaggart told BBC Radio Berkshire that his leadership was "unsustainable", and that him resigning "would be a sensible strategy". John Spellar appeared on Radio 5Live, saying: "If anyone resigns over this it should be Jeremy Corbyn".
More from LabourList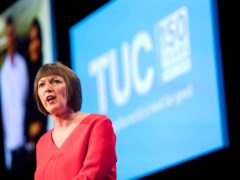 News
Frances O'Grady has a demanded a "pandemic-scale intervention" to combat spiralling energy bills after analysis revealed that annual…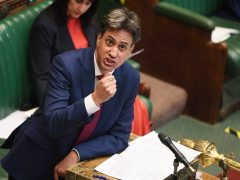 News
Ed Miliband has declared that the Conservatives are "missing in action" on the cost-of-living crisis after the government…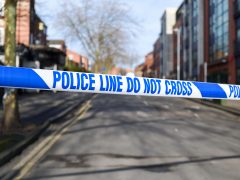 Comment
90 minutes into what felt like the millionth Tory leadership hustings, Rishi Sunak uttered the words of a…