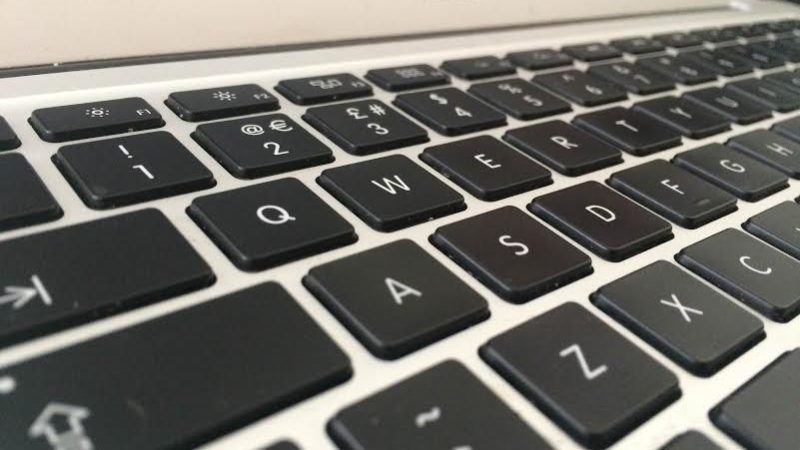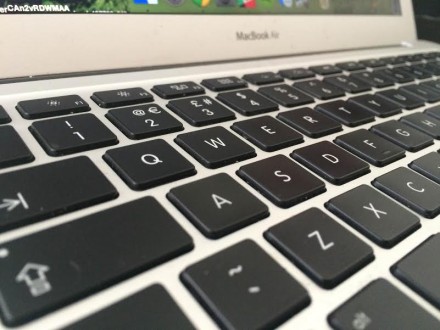 Labour needs to embrace change and no more so than in digital communications. We have yet to wake up to the fact we blindsided ourselves with our surreal '5 million conversations' when the reality was altogether different. The Tories smacked Labour well and truly out of the digital communication ball park.
Reform of digital communications that both  is inclusive but also broadens the Labour church isn't just vital, as Lynton Crosby demonstrated it goes a long way towards winning. Angela Eagle is right to be conducting a Labour Party review into digital democracy but what will the leadership want from it and what has she been asked to cover? Is it an inquest? Will it reflect on interaction with voters we need to win back?
Our e-democracy review has to soberly reflect on these wider issues and what can be learnt from the Tories use of digital interaction to destroy Labour in the marginals. If embracing digital in the 'new politics' is simply talking to ourselves, or even worse an affirmation of the leaderships view then we will pay a very heavy price in 2020.
As one of the PLP backbench chairs I sat in what was a pleasant and informative private meeting Labour leader's policy chief, Neale Coleman in Parliament on 9 December. We discussed e-democracy and how it would sit within the new structures the leadership are bringing in place of the National Policy Forum. This new system of Party governance he explained will include member interaction primarily through digital communication and will be put to next September's conference.
The Labour party needed to reform. An overhaul. Whilst I don't agree with Jeremy Corbyn on many issues, his victory provides an opportunity to renew the Party and look at how we win future General Elections. An opportunity to look at things afresh, start with a blank sheet of paper. Freed from the straight jacket of New Labour. A project that Johnathan Rutherford describes as "a temporary reprieve from [The Labour Party's] political decay" which wasn't so much about speaking to Labour voters and members but "increasingly dominated by a number of higher educated and metropolitan middle class members". Participation by ordinary Labour voters and members had been reduced to that of sticking stamps on envelopes.
According to Mr Coleman, the Labour leader believes the National Policy Forum is undemocratic. He wants to give delegates much more say in open debate at conference. Jeremy Corbyn wants to see party members consulted in more "e-referendums" with plans to give new control over policy to supporters – a device he used to gauge opinion on Syrian air strikes before the House of Commons vote earlier this month. I asked at the meeting what 'supporters' meant and whether that would include Labour and left leaning Tory voters. Neale Coleman stated that "they weren't sure at this stage what form this new digital democracy would take pending the review".
It was accepted in the meeting that at the very least the airstrikes consultation had caused problems with the volume of responses. Mr Coleman was unclear on whether a hundred emails had been read or whether it was 1,900 (out of the 107,000) responses nor was he able to explain how  how the % figures had been arrived at. We should all welcome digital democracy but this process highlighted the problems the Party faces in embracing digital democracy – particularly on such a key issue. The Party claimed 75% of all voters/Labour voters/members (no clear division on the question) supported airstrikes. A YouGov poll found that only 26% of Labour voters disapprove of bombing Syria. This type of 'push polling' (getting the answer you want) is frowned upon as a dirty marketing technique and lacks any credibility. Certainly not new and nor honest politics. Anything but. As a result the Labour Party have had to answer question marks over the process which quite rightly attracted ridicule. Anthony Wells points out what professional polling should look like.
There is much to criticise about what was a first attempt to use mass communication to engage with Labour sympathisers. Angela Eagle said on the BBC's Andrew Marr Show: "very few policies that have clear, black and white, yes or no answers in a complex world." Besides the legitimacy and balance of the question it was unclear if people got a reply to their query.
The dubious process into one particular issue that came out of the meeting; the rise of the trollocracy in part caused by how the arguments were presented which resulted in vile abuse being orchestrated at Labour MPs. Mr Corbyn told the Huffington Post he welcomed this kinetic digitalism insisting that "I don't apologise" for the email on Syria" and warned his critics [mainly MPs] that they "had better get used to" the power of social media and online campaigning.
There are question marks as to whether this form of digital communication is inclusive both of Labour voters and the complexities of the wider issues. Mr Corbyn told the Huffington Post "I hope that [Syria email] had an influence on what Labour MPs were thinking, I hope that had an influence on public opinion. And it's something I will do again." Embracing e-democracy is vital but how was this permitted on a free vote of conscience? What would happen if the leadership got the wrong result? And will that lead to self selective questions? Who can activate such an e-referenda? I am sure the leadership in their review accept that there is no place in Labour Party democracy for what turned out to be a top down theocratic trollocracy.
A key element of this new digital interaction was a mobilisation by the fringe group Momentum who helped fill up MPs email inboxes and populated their social media profiles with obtrusive instruction. Momentum state their intentions as  "embracing a new politics" which is based on "open debate, about discussion", "to "assist members in making their voice heard in Labour party debates" but as Owen Bennett quite rightly highlights, that should be "writing to your MP to give YOUR view", not "writing to your MP to give THIS view". Their role is rather confusing as many members are not Labour Party members yet want to influence Labour Party policy. IN Hyndburn 69% of identified Momentum members are not Labour Party members, supporters or even affiliates. Momentum sent out some 9,000 template emails in support of the leaders position just 2 hours after the shadow cabinet had met.
Momentum are modelled on the campaigning website 38 Degrees who seek to "transform the Labour party into a more democratic party with the policies" with Momentums own site stating that the "Jeremy Corbyn for Labour Leader [campaign] has transformed into Momentum". Momentum are carrying on digitally where Jeremy4Leader finished off led then by Simon Fletcher who now works in the leaders office and Cat Smith MPs partner Ben Soffa. Those skills have been transferred to Momentum, its website farming for personal data particularly emails with the 9,000 emails sent to MPs sent from a new central database server.  Personal data collected during the Labour Party can't be transferred by law to Momentum but suspicion has led to the Information Commissioner stepping into investigate.
Momentum harvests those personal details on its opening page and across their digital platforms, collected emails linked to personal home addresses, postcodes and critically divided by local and national electoral boundaries.  This all has a whiff of caucus clicktivism. Momentums subscribers are asked to tick the box "[are you willing to] Attend local Labour Party meetings".
This clicktivism is clearly aimed at mobilising at short notice supporters, whether that be at rallies, demos or for lobbying purposes as with Syria or more worryingly attendance at Labour Party selection meetings. The concept of a 'flash mob' selectorate influencing or determining the outcome of councillor selections has arrived.
In places like Hyndburn it would be difficult to switch both political and personal allegiances toward Momentum in what is in general an unsympathetic constituency but in places like London where there are larger branches (and constituencies), caucus clicktivism may well be about to be unleashed. Where enough Momentum members can be clickitivated to attend a selection meeting in sufficient numbers.
Mr Coleman stated that he thought that this first digital communication experiment (Syria) was a great success. E-democracy done right presents a great opportunity but this wasn't bottom up democracy but top down lobbying and there's a huge difference.
The Party's e-democracy review should navigate around the pitfalls of mob Momentum, caucus clicktivism, theocratic trollocracy and what else shouldn't it be – and focus on these twin aims. Engaging with Labour members and secondly reaching out to to likely Labour voters and the soft Tory left, helping Labour win back those 106 marginal seats where a 13% swing is required. It cannot be resolutionary socialism only  for members with email accounts. It has to be a dialogue with as wide an audience as possible. It must be balanced and inclusive if we are to uphold values of democracy. To appeal to those who are digitally excluded (and couldn't respond to Syria email). The elderly who vote in huge numbers and other hard to reach groups.
Neale Coleman spelled out how the leaders office expects to take this new digital democracy into the heart of the PLP. With seven commissions [transport the last to be added], shadow cabinet members will work in a triumvirate with a co-covenor and a newly employed policy commissioner working from the leaders office. Each commission we were told will be linked somehow into the new digital democracy.
The new set up will see authority shifted from the PLP and the Shadow Cabinet to unelected figures in the Party (Co-conveners & commissioners) and in the case of the commissioners, shifting power to salaried staff. The question was asked how will the e-democracy fit to dilute this centralising of power? A question that will leads to many more questions.
Our meeting ended very amiably and with the question how will the backbench committees, much lauded by the leader on his victory as another important element in this democratisation of the Labour Party will fit into this new policy triumvirate and the new e-democracy?
Like so much of this e-revolution it looks like a skeleton of an idea at the moment however it is agenda we must take very seriously if we are not to self harm but to 'build a movement' that can win in 2020. Or at the very least to match the Tory digital revolution and which is years ahead at the moment.
Graham Jones MP is Chair of the PLP DCMS Committee
More from LabourList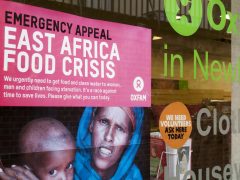 Comment
Someone in East Africa dies of hunger every 48 seconds. This is the result of the imperfect storm…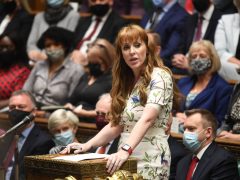 News
Angela Rayner has accused Boris Johnson of "watering down the rules to save his own skin" after the…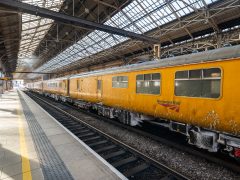 Comment
Network Rail, the company that owns and maintains Britain's railway infrastructure, has recently announced plans to cut over…