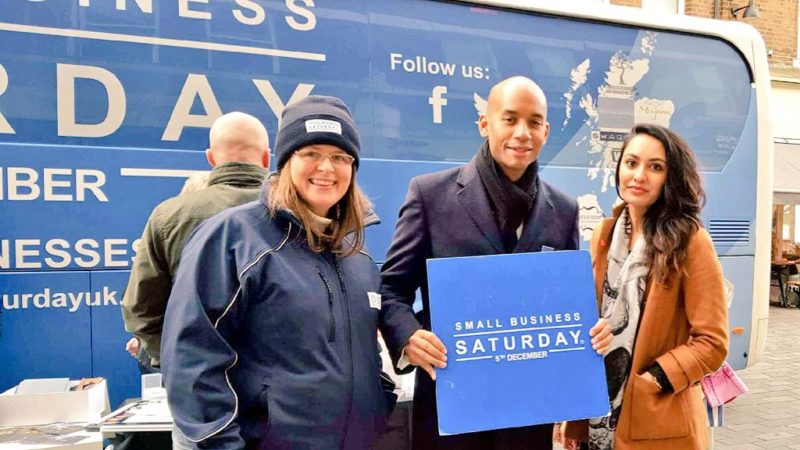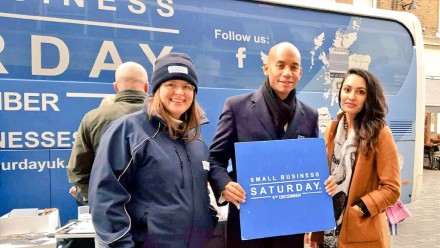 Small businesses are the backbone of our economy. They employ over 14 million people, contribute nearly half of the UK's GVA, offer consumers greater choice, and add to the vibrancy of our High Streets and local communities.
Today we mark the UK's third Small Business Saturday, a day devoted to supporting and celebrating these firms, and we want to encourage everyone to get involved.
I first learnt about Small Business Saturday in 2012 whilst checking Twitter in transit on a bus travelling in my constituency. Whilst checking out twitter I noticed Serena Williams, Jessica Alba, and other American figures, tweeting about the day and encouraging their followers to go out and support a local small business.
When I looked into the concept closer I saw what a fantastic success it has been and was determined to bring it to Britain.
Small Business Saturday, which was first conceived by American Express in 2010, is an annual event in the US that takes place on the first Saturday after Thanksgiving, one of the busiest shopping days of the year.
The US organisers harness the power of social media to push the campaign and promote the day. In 2010 this generated more than one million 'Likes' on Facebook and nearly 30,000 tweets using #SmallBusinessSaturday and #SmallBizSaturday. I knew that if we were to bring this to the UK it would have to be done the same way.
So in early 2013 I started to build a grassroots campaign,supported by small businesses across the country, to bring Small Business Saturday here.
We asked American Express if they would agree to extend the concept to the UK and were delighted when they agreed. The movement quickly gained more support, including from the Federation of Small Businesses, the Association of Town and City Management, Association of Convenience Stores, and the Northern Ireland Independent Retail Trade Association. And finally, by working together, on 7th December 2013 we made the UK's first ever Small Business Saturday a reality.
The day was a huge success and was the biggest celebration of small business the UK had ever seen. Over 40 per cent of local authorities took part, with several providing free parking, and many large businesses promoting the event too. The day dominated social media with #SmallBizSatUK one of the top trending topics across the country. All this helped to drive nearly £500m of spending in our small firms that day.
Small Business Saturday returned in 2014, this time with the support of over 55 per cent of local authorities, hundreds of MPs from across the political divide, and a whole range of large firms. This boosted sales to over £500m!
So today – Small Business Saturday UK 2015 – we are again supporting Small Business Saturday and I hope you will too. Together we can make this the biggest Small Business Saturday yet. So why not help raise awareness on social media, support a local event, and of course, shop in a local small business!
Whilst this day alone will not transform the fortunes of all of our small businesses, it will make a vital difference. It would help ensure those who take risks, set up shop and provide jobs in our local communities get more of the recognition they so thoroughly deserve.
So let's bang the drum for our small businesses, thank the people who work tirelessly running them and the huge contribution they make.
Chuka Umunna is MP for Streatham and former Shadow Business Secretary
More from LabourList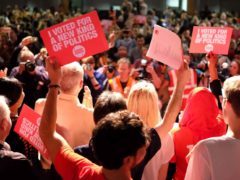 News
Momentum, the grassroots organisation that was born out of Jeremy Corbyn's 2015 leadership campaign, has launched an all-member…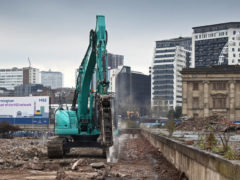 Comment
Doom-mongers and NIMBYs are out in force. Our poor excuse for a Prime Minister, Boris 'piffle' Johnson, has…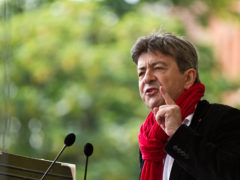 Comment
A recent LabourList article suggested that we in the Labour Party have much to learn from Jean-Luc Mélenchon,…